Hi all BZS Fans and various developers. April was a slow month, because many were doing the last exams rapports, but May usually give a week or two in break... silence before the storm. For everyone who have some hard exams this year, we wish you luck.
However, April did also bring some news with it: Hereby a new mapper and some external web design jobs. Currently we are in extreme need of c++ coders, due to Tacef being unable to work and only one coder, who also is having a tight schedule; Please read the buttom of this article
Unknown (Zak) Joins the mapping team
For the first time in a long period, i threw everything aside in my school time to look at forum posts, as my RSS feed caught my attention of the application. We had already debated the possibility of expanding the team and while the mailbox became all dusty and house for spiders, Zak shows up in the forum and says : Hey guys, did you need a mapper ?
He have been working on a former mod with a Japanese theme and been mapping for 2 years.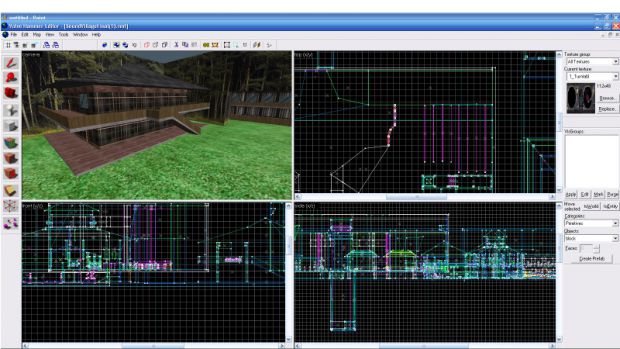 (Image from zak's application)
With theme and experience, Denny and i weren't slow to accept the application. We hope he will have a great time with us.
Web Design
Dlpnd and I am currently doing some external web design, about half of the earning from that will be used in keeping the mod running, by paying hosts and domain. We are happy to be chosen for the job, as it is doable for us in our time schedule, but also keeps it possible for us to keep the current site running.
---
C++ coders with knowledge of hl, you are vital to us.
The current coding progress is falling behind, and it is important that we can implement the work to the mod, so we can get an overview of the current work and get started on the combat part. Not only does the inteam releases represent progress, but also the scope to see the goal.
It will be a big plus if you are experienced with coding for HL.
We can get you the needed program for coding. You can use this mod in a portfolio for future work or education.
Coding experience
International teamwork in game(mod) production
Game related and interactive computer science.
This is a free total conversion mod, it is a big project, but you can be a part of it. Please send an application to eliasr@bzsenshi.com or write one in our forum.