RockPaperShotgun have had a sneak peak into EA and Maxis's Plans for user made content in Sim City.
It only makes sense to open up their biggest title to the modding scene, but will all the restrictions they are putting in place damage the relationship between maxis and the modding community?
Guess time will tell, the response thus far is positive yet concerned one.
For the most part Maxis have always been very open with modders, The Sims 3 has a huge catalog of downloadable content, from furniture, to characters even full houses and mansions are all downloadable in game.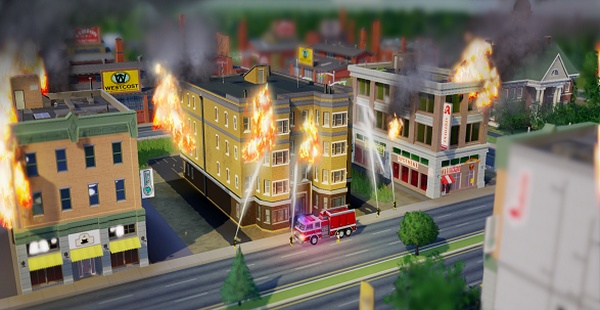 Believe it or not - despite EA and Maxis' insistence on constant connection - SimCity has mods. Due to a lack of official tools, they're not particularly elaborate, but people have managed to tinker around under the simplified simulation's hunkered down hood. Before now, however, Maxis didn't really acknowledge, well, any of it. But now, it appears that the developer has had a change of heart. It's hoping to open up a dialogue with modders on its official forums, which is good news! Er, kinda. Problem is, there are still no plans for mod tools, and Maxis has no intention of changing whatever they want.Maxis appears to be both encouraging modding and sliding a leash around its neck. If you're hoping to add features you feel Maxis so very wrongly omitted, well, you might be disappointed:


"We would like to have a discussion with our fans regarding user-generated content and the creation of mods in SimCity under our new forum section called 'User Generated Content'. Our goal is to ensure that we provide a place for all of our players to have fun while assuring them that the gameplay experience is safe and has integrity. It's difficult to determine what makes a 'good' or safe mod and what mods cross the line. Clarifying guidelines for UGC will help players understand where that line is and protect both our UGC and non-UGC community. Ultimately we want everyone to have fun with the game, no matter how you play it."

The developer also posted a few explicit guidelines. Here, unfortunately, is the big one: "UGC that effects the simulation for multiplay games and features are not allowed." Unfortunately, SimCity doesn't have single-player in a traditional sense, but there's no word on how this will work with private regions or sandbox mode at the moment. Maybe those could give modders a bit more wiggle room?Right now, however, Maxis mainly seems to be interested in "encouraging the creativity of its players" through asset swapping and other cosmetic changes. That's a very limited spectrum of creativity, but then, this is the new SimCity we're talking about. I guess I don't really expect much better. And that - still, somehow - makes me distinctly sad.
By Nathan Grayson on October 2nd, 2013 at 9:00 am
Source: Rockpapershotgun.com