"Math SteelCave Challenge", second scenario brought to iOS.
There are several elements already finished, and others in which we are currently working. Let's go see them.
"Math SteelCave Challenge" has been reprogrammed for iOS, and is adapted to devices from iPhone 5S onwards. In this game we move through an infinite steel tunnel, solving mathematical problems while trying to be destroyed by different static and dynamic elements that will appear. In the next version, now ready, a missile battery will also be available. And more elements that we will include in the future.
Add to that the "Math Classroom Challenge", designed especially for the little ones in the house, and we have two games already available in Apple's App Store, and a third incoming in January 2018.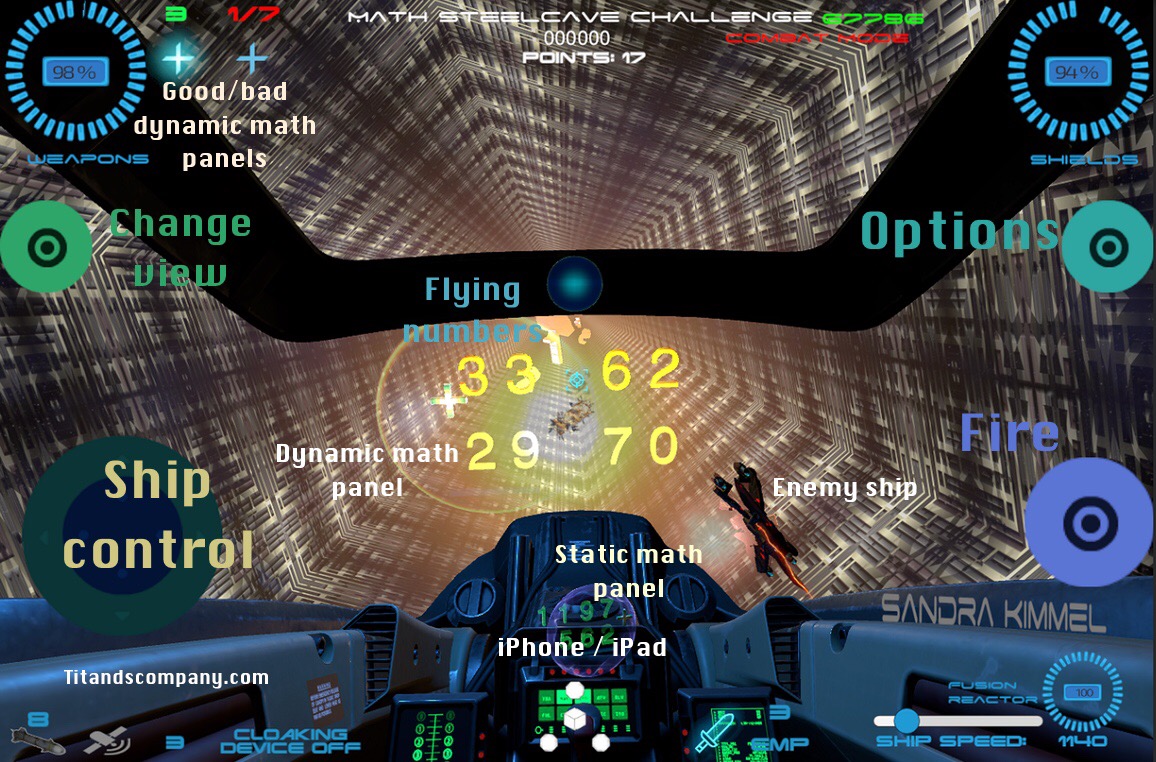 Mac Store and Virtual Reality.
On the other hand,"Math Combat Challenge" for Mac, that is now available on Steam, will appear in January at Apple's store, and a version will be available for Oculus Rift first, and then for other virtual reality systems.
In addition, and as promised, the sixth free scenario is already being developed, and will take us to a timed race where the circuit itself will fight to prevent us from winning the match and the race. This scenario will also be incorporated into the Mac, iOS and Oculus versions of the game. In this way, the player will have six very varied scenarios for all tastes, ages and complexity.
Bringing math to everybody while having a good time playing is our main objective. Thank you very much, and happy 2018!