Math for the little ones.
Math Classroom Challenge is designed especially at children aged five to twelve, although the game can of course be configured to be a challenge at any age. We intend to create several modules with different possibilities and mathematical challenges, and this first module is specially inspired by Christmas. With the help of Benny the puppy, the youngest will be able to learn mathematics, playing with the help of a tutor, or they will learn mathematics by themselves from a certain age. The game allows you to set the type of operations to solve, and the maximum number of errors, or an unlimited number of errors. You can also set the maximum time, up to a maximum of fifteen minutes.
The entire environment is designed, both visually and in sound and music, to be accessible for all ages, even the youngest.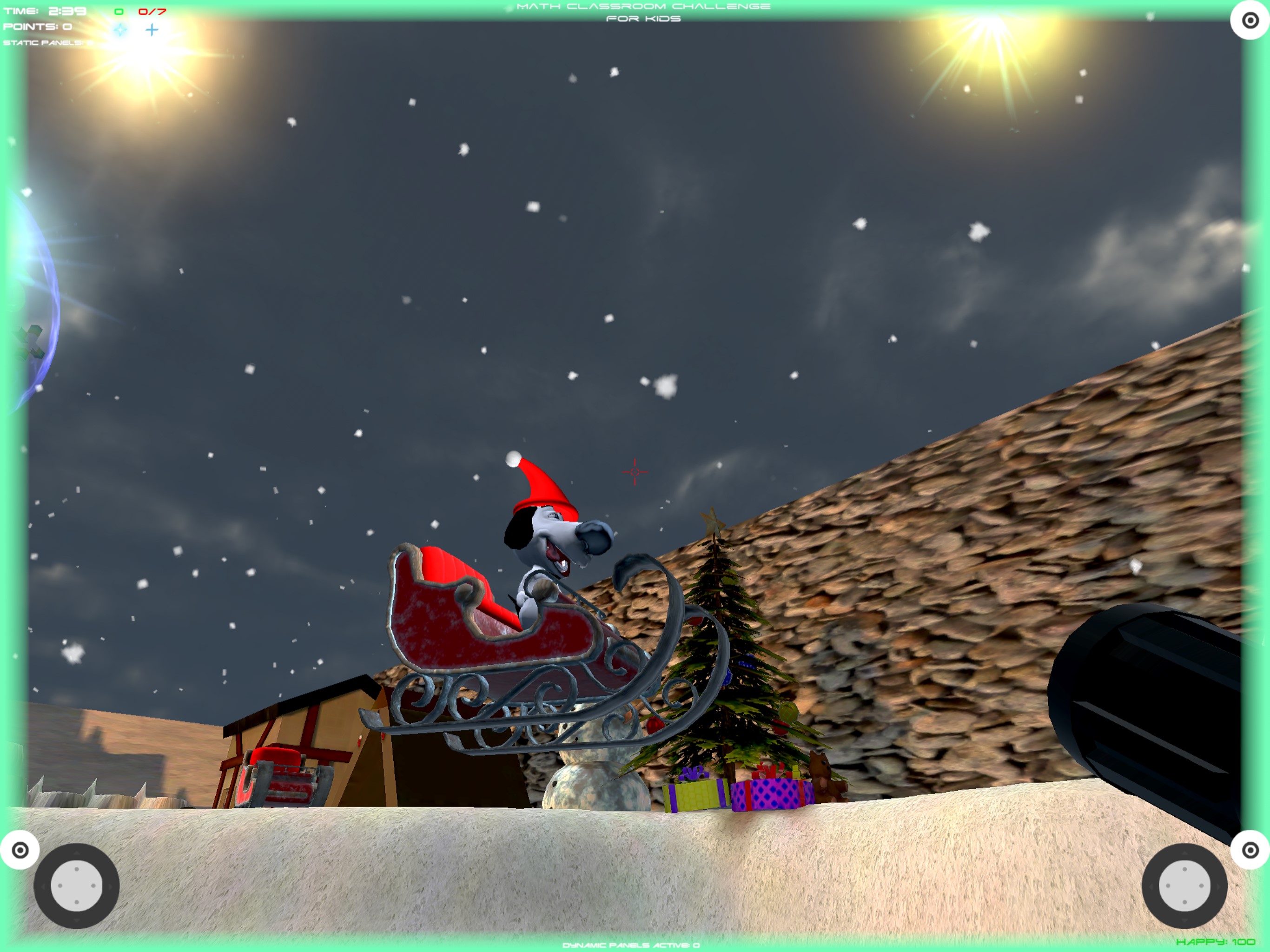 Learn the numbers while playing.
The game can also be used for children to learn to recognize the numbers that fly around the stage, without even having to solve the exercises if they don't want to. The enemies of the original game have been eliminated, and the weapons have been replaced by a water hose, with which the player will throw water at the numbers to solve the static panels, or else to the correct solution in the dynamic panels.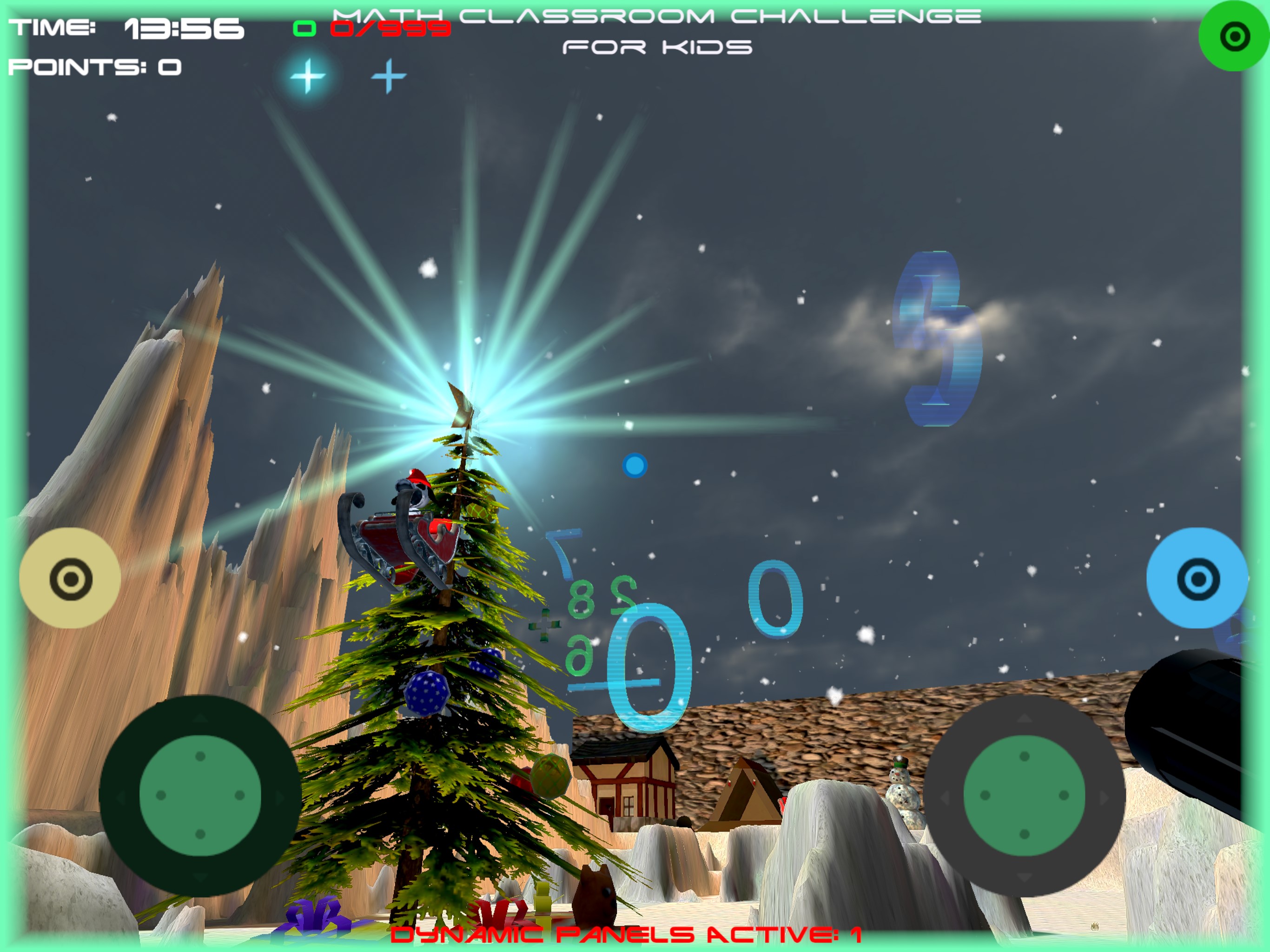 But the most important thing is to introduce young people to the world of mathematics in a fun and entertaining way.
The Math Classroom Challenge is available for iOS (iPhone/iPad), and we are considering publishing it for Windows and Mac if players are interested. But we've started with mobile devices because these kinds of games can then take you everywhere, and enjoy mathematics anywhere.
This environment is already included as a free scenario in Math Combat Challenge for Windows and Mac, so if you own that game, you have Math Classroom Challenge for these operating systems.
The game is priced at one dollar, with no additional purchases or on-screen advertising. Mathematics for everyone, and also for the little ones.