Masterspace v2.3 has been released, introducing a lot of new creatures. This includes tiger humanoids, hydras and basilisks on the ground, as well as terrifying dragons that dominate the skies. This update also introduces a new class of stationary mobs, such as monster mushrooms and man-eating plants. New terrestrial animals have also been added, including giraffes and elephants. Additionally, all creatures are now procreating over time.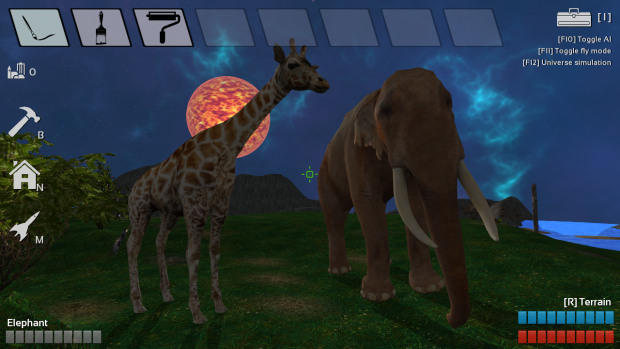 The perk system has been completely revised and now includes a lot of upgrades related to research. This means that most of the craftable objects are not available from the start of the game and requires research to be unlocked. The perks are still connected mainly to the culture system, which means that increasingly advanced and large buildings must be erected in order to progress.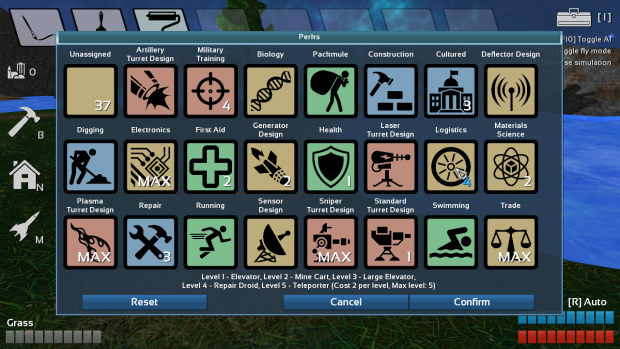 Finally, a lot of bugs have been fixed along with the implementation of new minor features, including an improved siege scenario. For a complete changelog, please see below.
Download the free version here:

To upgrade to the full version, download and install this unlocker. Please note that you need to apply this unlocker even if you have unlocked a previous version, as the unlockers are version specific.
New features:
New creatures: Hydra, Basilisk, Dragon and Saber
New plants: Elongata and Megashroom
New animals: Elephant and Giraffe
Creatures are now procreating
A lot of new perks related to research
Changes:
Most objects now needs to be researched to be constructed
New Bomb Maker model
Added setting to change maximum building size
Added setting to manually set the number of active threads
Improved Siege scenario
Removed negative culture base value per building
Increased perk points per level from 2 to 5
Bug fixes:
Fixed crash in world generation
Forced team selection to be a number
Improved animation smoothness for NPCs
Fixed perks not working on spherical planets
Fixed Light Fixture crash
Fixed respawn on spaceship bug
Fixed crash in water simulation
Reduced slowdown over time
Fixed golem attack animation
Fixed bug with digging particles
Fixed resource ball drop bug