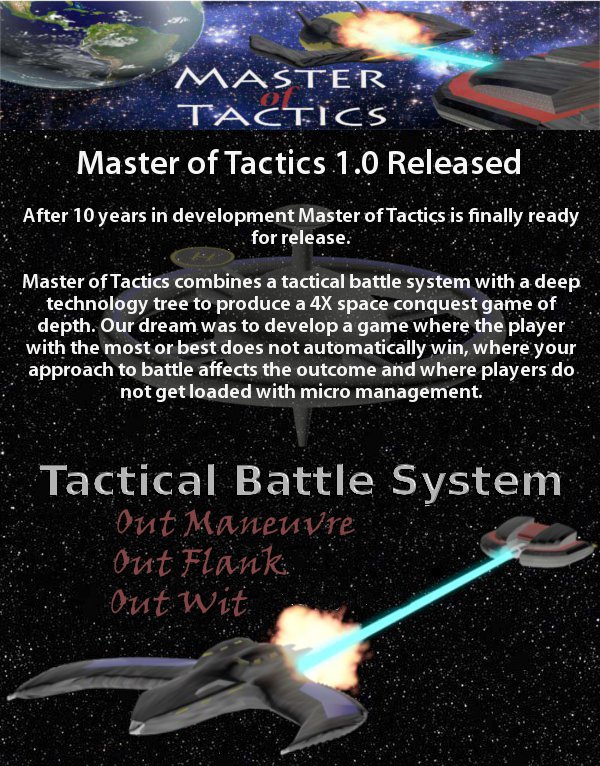 The idea started 10 years ago by a strategy gamer (who is also a programmer) wondering, How could a computer game have the depth of chess?'
Master of Tactics combines a tactical battle system with a deep technology tree to produce a 4X space conquest game of depth. Our dream was to develop a game where the player with the most or best does not automatically win, where your approach to battle affects the outcome and where players do not get loaded with micro management.
Thus started the development of Master of Tactics, a hobby become reality!
Download now exclusively from Desura!