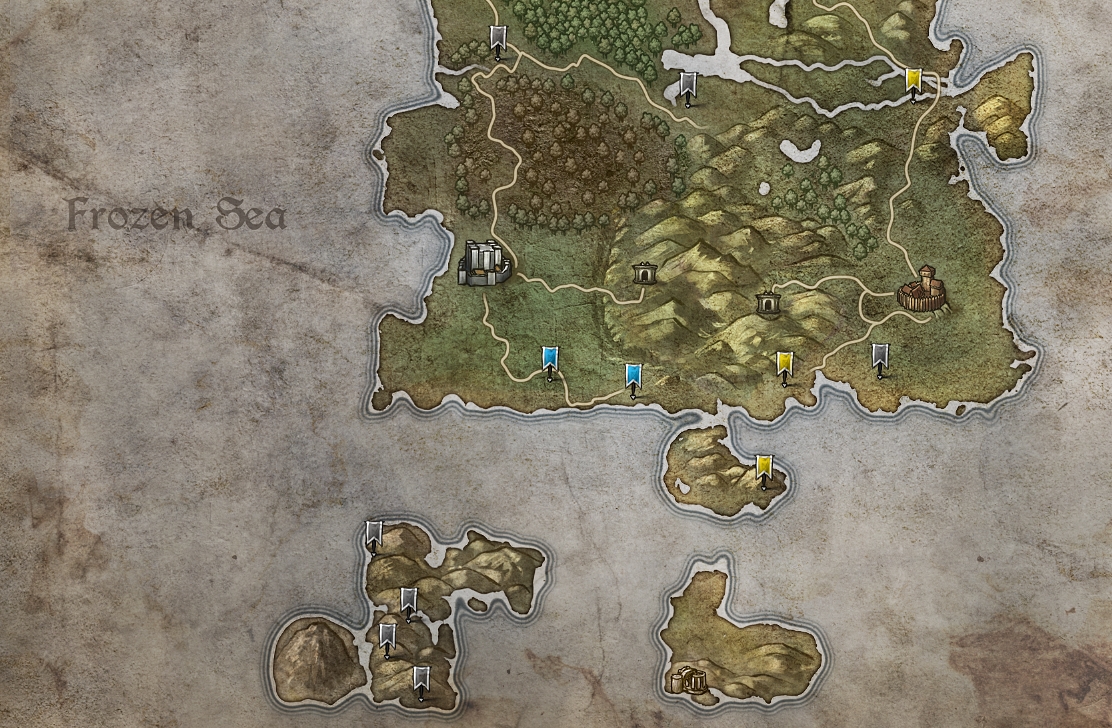 Greetings!

We have almost finished the massive overhaul that we were working hard on for the last few weeks! It will introduce numerous improvements, such as entirely reworked inventory and guilds systems, a much more user-friendly interface of the NPCs' shops, a hand-drawn world map or a possibility to hide the icons near the hotbar.

Let's start with the inventory system. All of the core functions have been implemented so far, so the most critical issues will finally be fixed. Moreover, it will allow to manage the inventory easier thanks to the implementation of stacks splitting and a possibility to expand the inventory space by using additional backpacks of different sizes. In the next days we will be applying this feature to the personal deposit chests as well, as well as upgrading the PVP looting interface – this way we will fix the issues occurring in this system.

New version of the guilds system is almost ready as well. We have been focused on polishing the most important functions of this system, so creating the guilds and managing them will be flawless. In the next steps we will implement announcements function, as well as forging alliances and declaring wars, so the player-driven politics will begin to be developed.

NPC shops' interface has also be revamped. To make it more user-friendly we have revamped its layout a bit, adding the assortment filters and a short-term buy-back option, as well as numerous minor improvements, increasing the system's intuitiveness – let's just mention an ability to sell the entire stack of items at once. Reworked shops' interface will come to the game with the new version of the inventory system.

All of those awesome changes will be implemented within few weeks. Everyone who has the access to Gloria Victis can join the internal tests to take a look at them or to try the building system's massive expansion, which will come to the game soon as well.

And the last but not least – development of our crafting system led us to the point when the current mechanics became too restrictive for us. After long discussions we have decided to revamp it, although "revolution" would probably be a better word. Star Wars Galaxies' fans – stay tuned!