November Update!
Our first big update since our Early Access launch is here, bringing you two new levels to play!! YAY!! Level 14 – "Phantom" and level 15 – "Sanguine Mesa" of the campaign are now ready and implemented. What's more? We've gathered a lot of great feedback and suggestions from the community, and have already managed to implement some of them in this update. Besides of a lot of bug fixes we've also made huge optimizations in regards to our crowd simulation, and have reduced the memory footprint.
Let's have a closer look at the new features:

Level 14 – Phantom: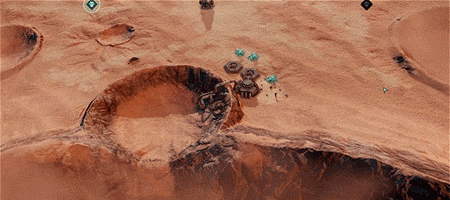 A wide and open ranged level with huge amount of enemies coming from basically every direction. Discover large craters and old relics of the former times.
Level 15 – Sanguine Mesa: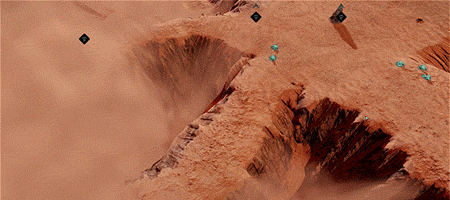 You'll be landing at some very unstable ground here. You should better listen to Cpt. Tobin. Does it remind you of level 3? Yes, but this time…. it's different!
Lander shield: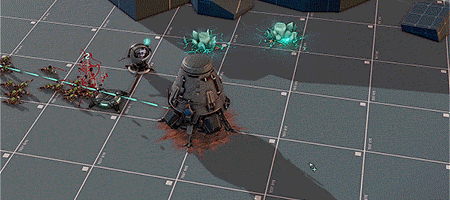 The lander now has an optional shield which can be activated in it's ring menu. The shield protects the lander from minor attacks, and gives you additional time to deal with the attacking enemies while keeping the health of the lander at 100%. Certainly some of you are desperately waiting for this feature :)
No destroyed buildings task: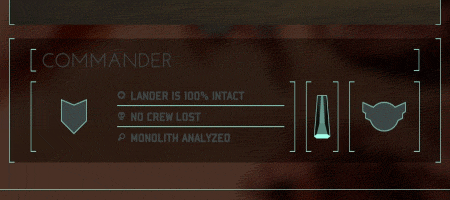 In regards to the difficulty, we have removed the "no destroyed buildings" from the victory task while keeping the "no crew lost" task. So you do not have to worry anymore if you've lost a building or not. But you still have to keep an eye out for your crew ;) Quick tip: You can evacuate a crew out of a building by double right click on the building.
Crew fire range: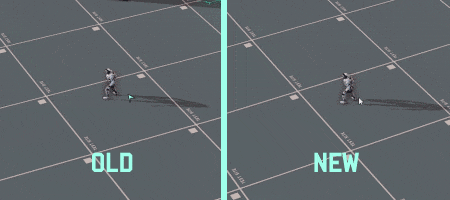 Crew has now an increased fire range from 6 to 8. This way the crews reaction to enemy attacks is improved.
Crew mutation: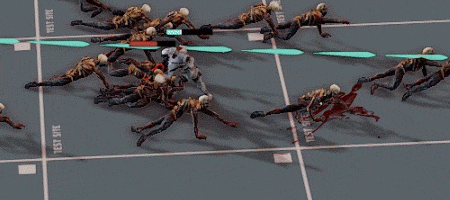 Crew members turns now into a zombie after their death. This idea came from one of our testers and we liked it so much we had to implement it. It also makes your crew even more valuable.
Bomber: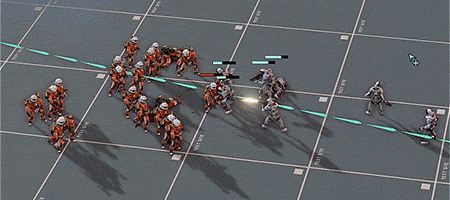 Bomber explodes after death and stuns crew members around.
Bug fixes and optimizations: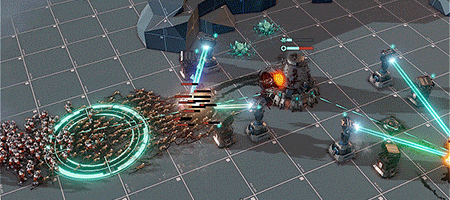 In addition to all the bug fixes and visual improvements, we've also made great optimizations in regards to our crowd simulation which can now handle even more enemies!! Muahaha!
We had quite some fun stress testing our game: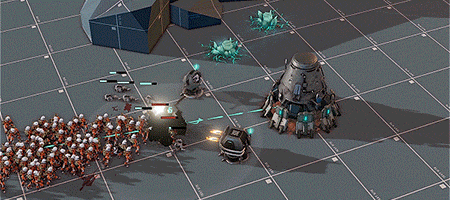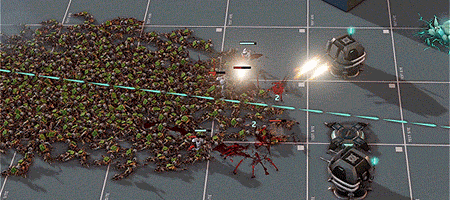 The overall feedback concerns the difficulty in the game – we hear you! This update already reduces the difficulty and frustration level while maintaining the challenge. We have also adjusted the wave countdown timers in every level. That means that the enemy indicators of a wave are showing up much earlier than before. This helps a lot in regards of preparations.
We are still evaluating additional features and suggestions from the community and happy for further feedback. Post them in the official Steam community forum here:
Steamcommunity.com
Thank you for your support!
Over and out!

Update log:
—————-
NEW:
Added Lander shield which can be activated from it's ring menu
Camera tutorial can now be skipped with space key
Added Early Access end screen
Crew mutates into a zombie when dying
Removed no destroyed buildings from the 100% victory task
Bomber explodes on death and stuns crew members around
CHANGES:
Increased fire range of crew member
Increased health of boss enemies
No worries perk adds 2000 instead of 1000 more build material
OPTIMIZATIONS:
Huge Performance optimisation in regards to the crowd simulation
Additional smaller performance optimisations
Reduced memory footprint
Improved explosion effects
Improved camera shake
Improved Bomber jetpack animation
Hub build grids do now have a circular shape
Hubs do not react when crew distribution tool is active
Wave countdown indicator times has been adjusted for every level
Additional level wave optimizations
BUGFIXES:
Fixed bug: Fixed floating enemies in Level 3 (finally!)
Fixed bug: Moving energy hub to a different position enabled more than 4 buildings within range
Fixed bug: Crew played confirmation sound when automatically following an enemy
Fixed bug: Empty dialog screen pops up when monolith gets destroyed
Fixed bug: Tesla lvl3 did not explode when destroyed
Fixed bug: Drones tower had a bug when destroyed and not manned
Fixed bug: Fixed weird explosion fx on machinegun tower
Fixed bug: Fixed Crasher attack animation
Fixed bug: Fixed Mutated attack animation
Fixed bug: Updated Bloom effect, should fix graphical issues.
Fixed bug: Building won't destroy when not connected to a hub