We've cooked another new and shiny update with some tasty ingredients, new stuff and – a surprise!
Since the last update we've been quite busy reworking our balancing, adding a new level and some other cool features, including one that has been requested for many times! :) Let's check it out:
NEW Mission 18 – The Ascent:
In our opinion, probably one of the most beautiful environments in the game. It's the third last level of the campaign, so this level is quite tricky and challenging. Whats behind this bunker door? Will you master it?


NEW Balancing:
Since our latest great performance progression and optimizations and in regards of creating a better game-play feel and fun, we wanted to add more zombies to our game. Who doesn't like lots and lots of zombies, right? Another argument was, that we wanted to create a better differentiation between our enemy types. So how hard can it be? Simply add more of them right? Wrong! This one was quite a challenge for us. Balancing a game is a huge task, we've already put hours and hours of work in balancing MarZ Rising before. Adding more Zombies would cause a dis-balance and make the game unplayable. That's why we had to rethink all of our values, play testing each level several times over and over again. But it was definitely worth it! So as of the April Update most of the levels has now twice (!!) as much enemies as before. Which is really awesome! But don't worry, this doesn't mean that levels are now twice as difficult as before. Thanks to the re-balancing of all enemy and tower values all missions are equally hard to master ;) except that it is now much more fun to play. Another nice effect of the re-balancing is, that differences between enemy strengths are much greater now. Weak enemies really feel weak and boss enemies really feel like you're now facing a boss. Also tower ranges has increased significantly. And there's even more! We've overhauled our special zombies to make them really special.

So here are our special zombies in detail:
NEW Electro:
The Electro has now an additional shield which must be destroyed first. Thankfully Tesla Towers can deactivate its shield instantly which makes it easier to kill it. Other towers will take much longer to destroy the shield.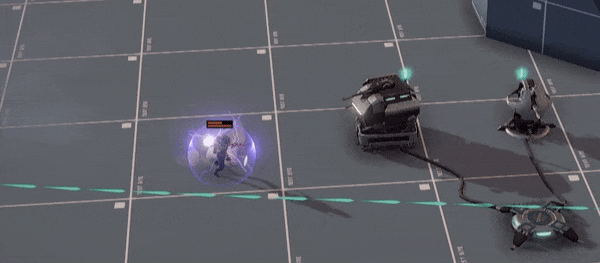 machinegun attacking electro shield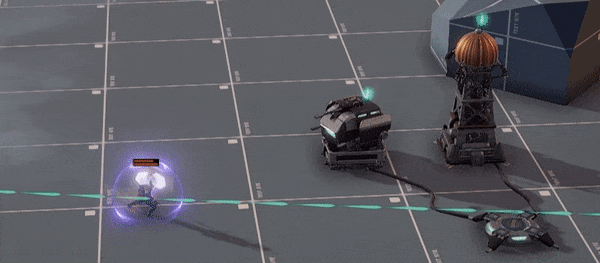 tesla deactivating electro zombie shield
NEW Fire:
Similar to the Electro, the Fire zombie has a "fire shield". This shield can be instantly eliminated with the Freezeray super-weapon. If the fire is extinct, the attack strength is halved.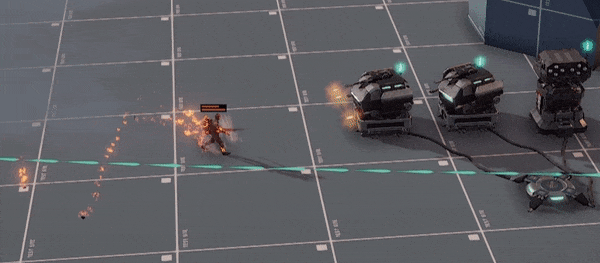 towers attacking fire zombie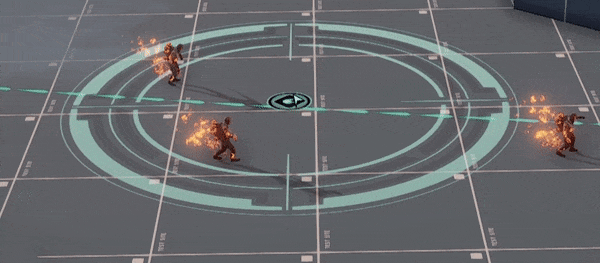 freeze-ray extinguishes fire zombie
NEW Bomber:
Bomber are still best to be killed with the Laser Tower. But now, a Laser Tower can destroy its jet-pack very fast compared to other towers. So a Bomber with destroyed jet-pack can't fly into buildings anymore and will use a secondary attack similar to the Fat Walker.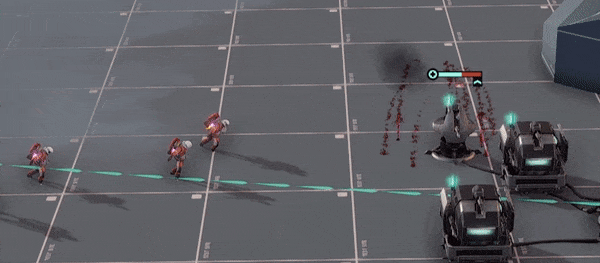 bomber attacking towers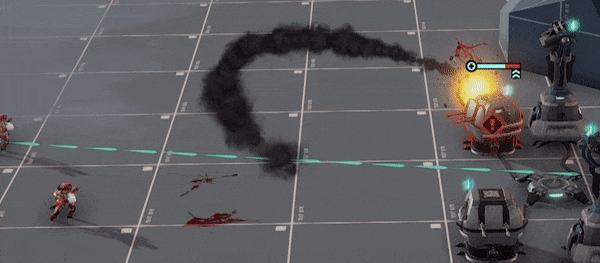 laser destroying jet-pack
NEW Parasite:
The Parasite Zombie is now divided into two states. First one is the zombie itself and second one are the Parasite Worms. We've also added a better death animation.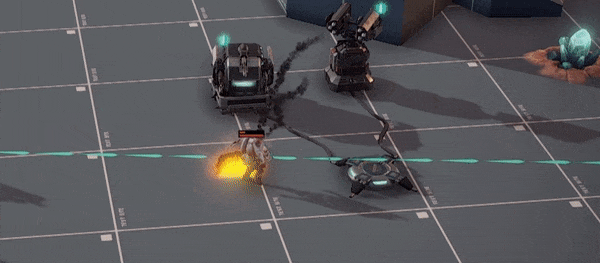 new parasite death animation
NEW Slow Motion:
Probably a game changer for many of you! We've added a slow motion mode to the game in which it is possible to build and make commands. We also like to call it: The PANIC button! If it's getting stressy, simply switch to slow motion take a deep breath and make your decisions. – Phuuu. We've also added a nice looking depth of field effect to it. In case you don't like it, you can turn it off in the options.

Timecontrol shortcuts are now:
1 – Pause
2 – Play / Slow-mo
3 – Fast forward
4 – Superfast forward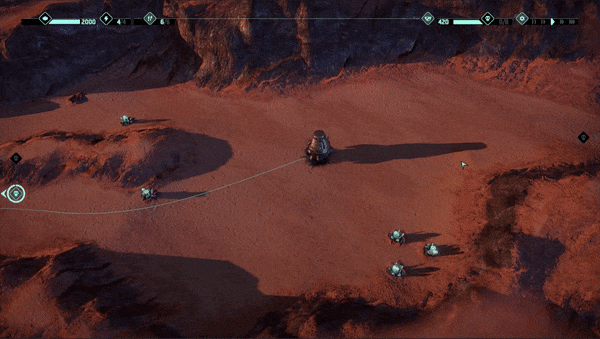 building in slow motion mode
take a deep breath and make your commands
NEW Ingame Perk Selection:
It's now possible to change a perk ingame during a mission. This allows you to quickly change tactics and adds an additional help if you're in trouble. After changing a perk the function is locked for a time, but you can change your perk when the time is up. Perks are really useful to change the difficulty level of MarZ Rising, so make sure to unlock those Perks now! :)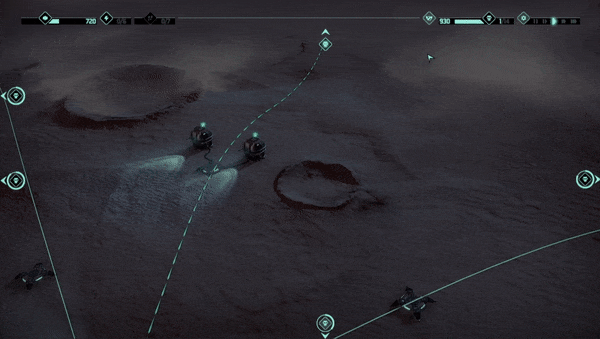 One More Thing – Surprise – Announcement: (Work In Progress)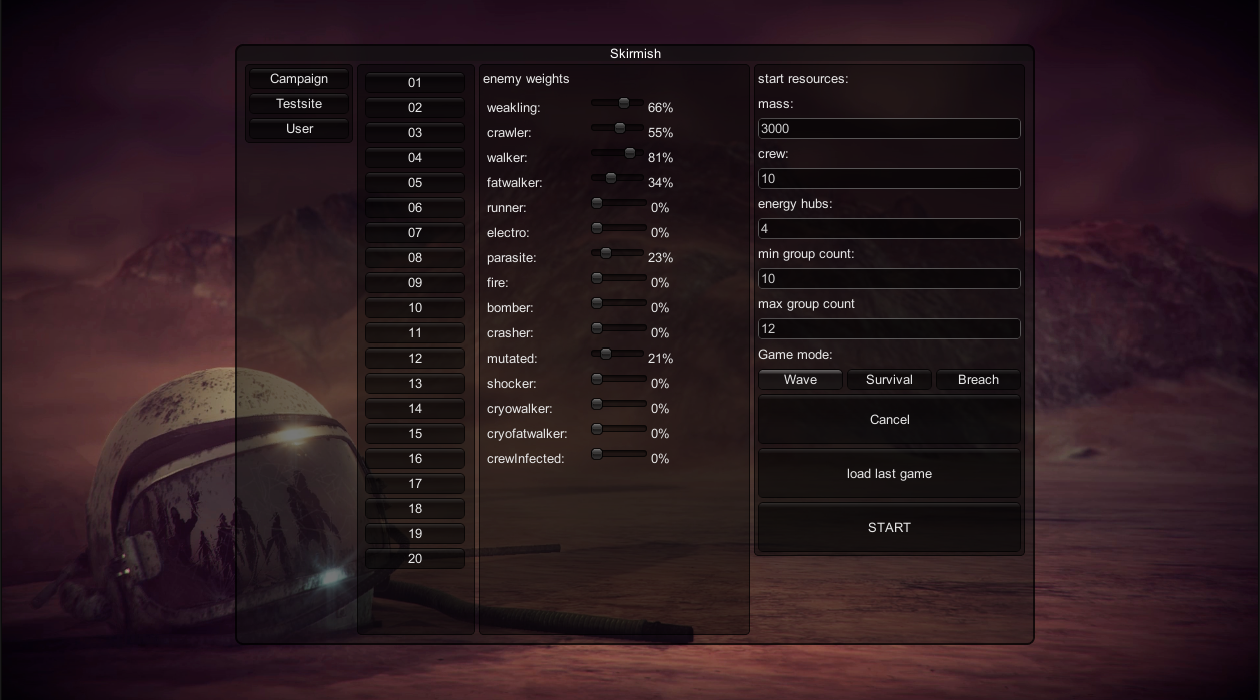 Last but not least we have a nice announcement to make. We're thrilled to show you something we've been working on for MarZ Rising since early this year. It's far from being finished, but it is now in a showable state and we really want to share it with you to show you what will come at some point in MarZ Rising. Many of you have asked for Skirmish Mode, well –, we're happy to say that it'll come! :) In Skirmish Mode you'll have the possibility to setup your enemy waves based on weights, so if you want to play only against Crasher enemies, simply set the weight of the Crasher enemy to 100%. Additionally it'll be possible to set your start resources and other options. We already have a playable prototype system, but it is far from being finished. The skirmish mode will generate enemy waves completely procedural, that means, every game will be different. You'll be able to choose from the maps of the single player campaign aaand… – and now comes the very exciting part – from your own maps made with our level editor integrated into MarZ Rising! Yes! That's right, you'll be able to create your own maps with MARSFORM! =)
With this editor it'll be possible to create your own maps and play them in skirmish mode. You can sculpt the terrain with simple to use tools – similar to the map editor of cities skylines – add spawn points, enemy paths and you're good to go. Our goal is to make it as intuitive and simple as possible. Additionally we plan to integrate Steam workshop access where you can share and download maps. Please be aware, all those features won't likely be ready very soon. They're in a very early stage and our main task is to finish the campaign first. But you can start the hype train now! ;)
Alright, so did I miss something? hmmmm…. Ah yes we've made some further boring internal database and code optimizations ;) YAY!
As always the complete changelog can be found at the end of this post. Hope you guys like our newly released update. Please spread the word we're thankful for any support!
If you want to stay updated about further development of the game you can also follow us on our social media channels here:
Marc: Twitter
Miriam: Twitter
MarZ Rising: Twitter
MarZ Rising: Facebook
doorfortyfour: Instagram
Thank you and have fun playing!
Miriam & Marc
Over and out!
New: mission 18 – the ascent
New: balancing
New: slow motion mode
New: in-game perk selection
New: electro zombie shield behaviour
New: fire zombie behaviour
New: bomber behaviour
New: parasite behaviour
New: lander shield repairs instantly
New: enemy healthbars
New: sounds for time control
New: towers now prioritize attacking enemies
——————————
Changed: internal database + optimizations
Changed: night lights – reduced volumetric light for better visibility
Changed: lander build grid
Changed: reduced laser glow for better visibility
Changed: Early wave spawn maintains time difference to upcoming wave, to prevent time shifts.
Changed: Monolith research time is now longer
Changed: Repairing the Lander shield does not deactivate the shield.
——————————
UI: Enemy indicator shows time counter also between enemies – not only between waves
UI: Added time control mouse over text
UI: Endscreen shows dead crew count
UI: Main bar shows dead crew count
——————————
Bugfix: tower ranges with upgraded crew are displayed correctly now
Bugfix: Fixed a spawn relevant time delay which resulted in several rare bugs
Bugfix: Tower cables are now being destroyed after hub replacement
Bugfix: Fixed a bug where towers won't shoot occasionally
Bugfix: Parasite worms no longer losses orientation
Bugfix: Fixed bug where enemies occasionally runs around the lander
Bugfix: Fixed some fog of war transparencies
Several smaller bugfixes and code optimizations
——————————