Goal of game match colors and move to next level and see how far you can get:
- Low price
- Leaderboard
- Unlimited Levels
- 30+ Achievements!!!
- FREE DLC with features added based on comments and requests from community
Hit the satellites with Marshy changing the satellite's colour each time: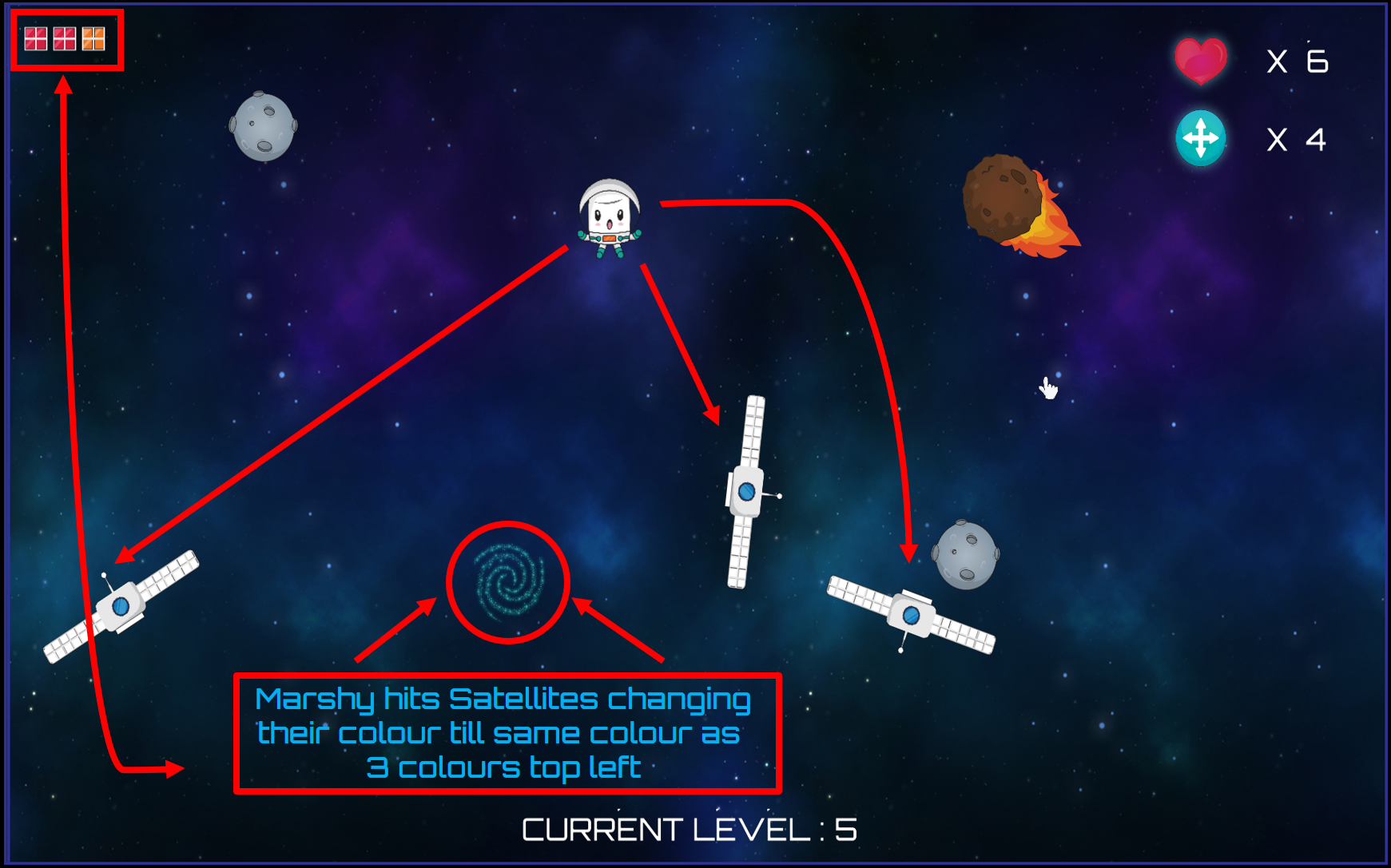 Keep hitting the satellite's till they are in the correct combination as below (the order does not matter):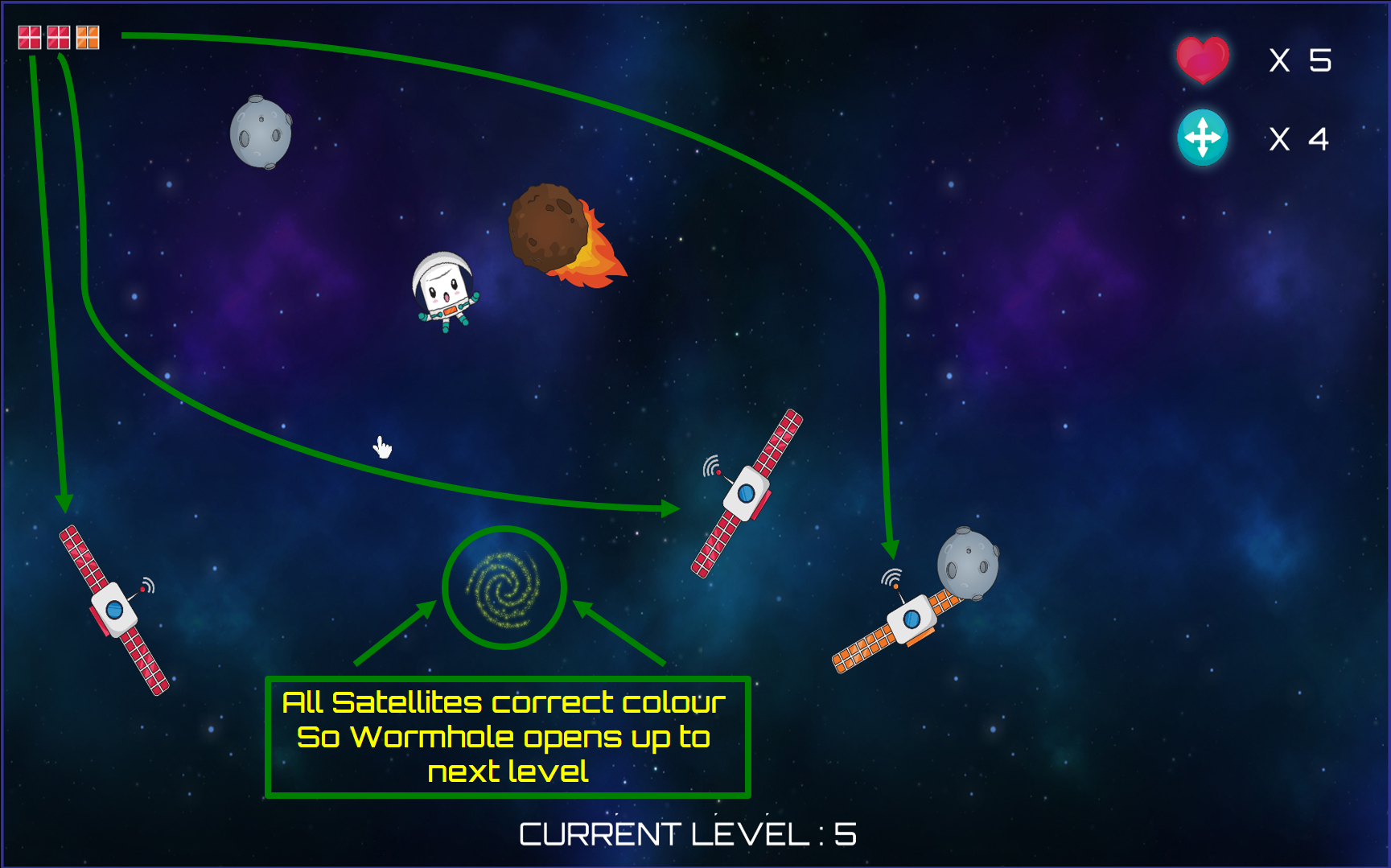 Join Marshy on this unforgettable space adventure!!!