Marketing is a huge part of game development. Without and audience for your game, it's nothing more than a portfolio piece. This was another area that we had only covered very basically in the past, so going into more detail and learning about the best practices for marketing was highly valuable.
First and foremost, we needed a company logo and a game logo. As I had experience in graphic design from my previous studies, and was already doing a lot of design work for the UI graphics, I volunteered to take on these tasks.
I quickly remembered why I dropped graphic design as a career choice. Logo design is a highly iterative process, as you can see below. Even once I had the rough design that I wanted for the company logo, I still created as many variations as possible to find the best fit for what we wanted to say. It's a long process, and often feels like a waste of time, but in the end it's worth it to get the best final design.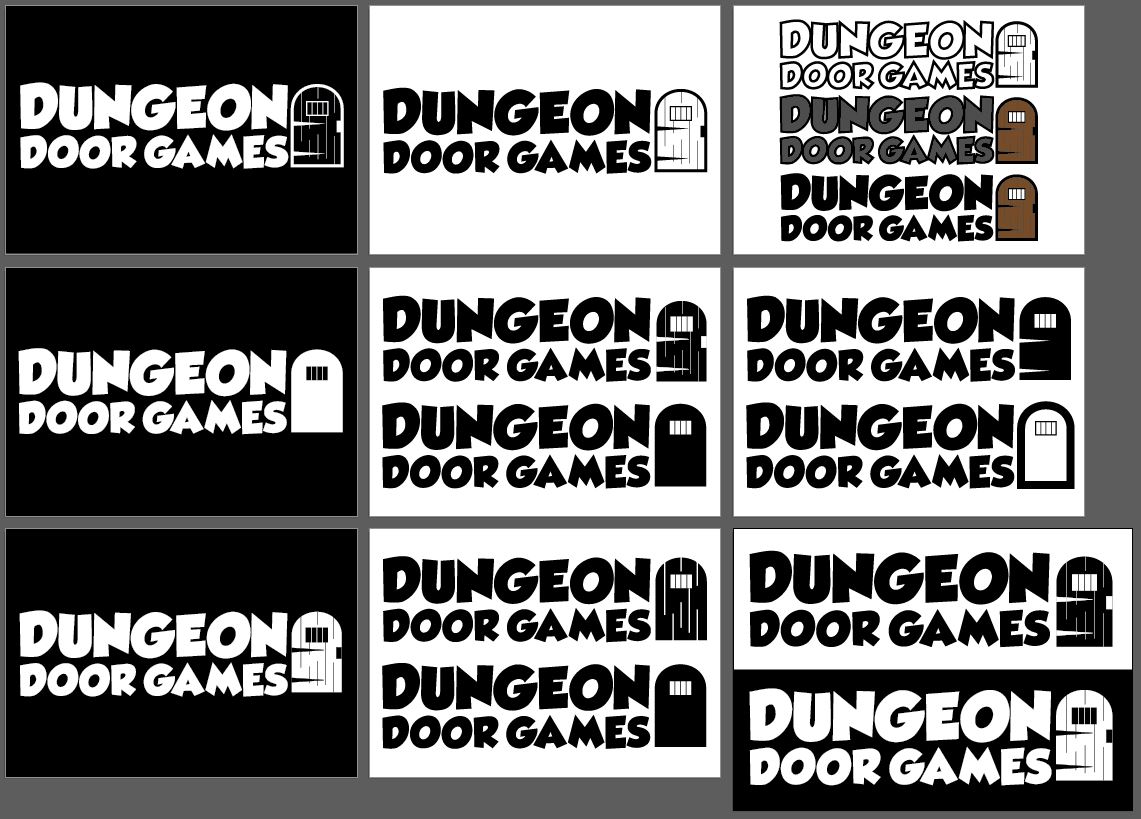 In the image above, the final design we went with can be seen in the slightly larger panel on the bottom right, with both a white and black variant.
The game logo proved even more challenging. We needed something eye catching, that also indicated the tone and aesthetic of the game, while still looking professional. Most of the difficulty lay in finding the right font and font colour to lay over the imagery. The end result, seen below, still isn't perfect, but I believe it achieves what we need it to.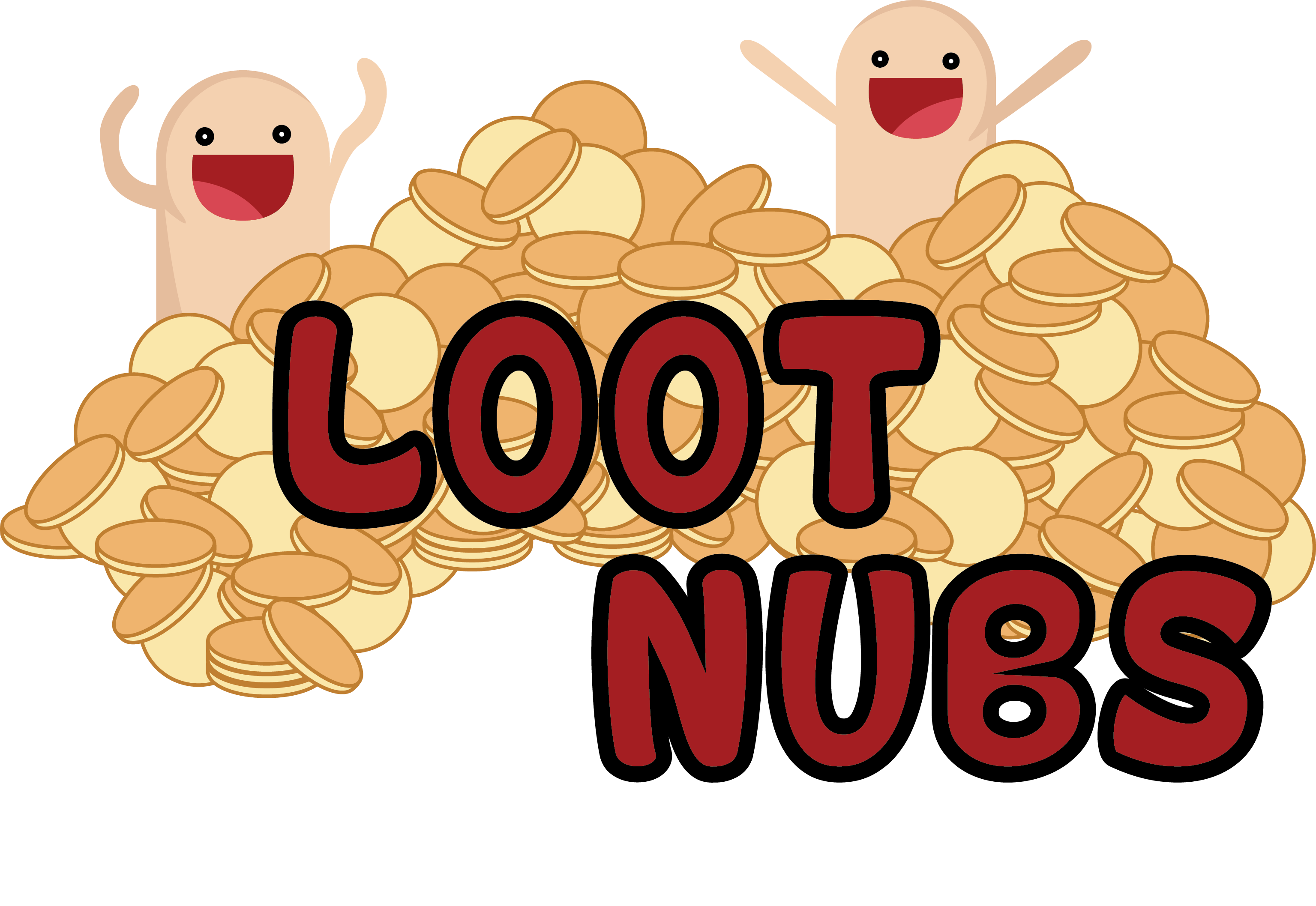 My last job as graphic designer was to create a leaflet that we could hand out at the showcase to people interested in our game. It included both the logos, a brief executive summary of the key features of the game, and links to our website and twitter.
The website and twitter also played an important part in the marketing of Loot Nubs. Twitter was used to post short updates on how development cycle was going, including gifs of protoyped or polished gameplay. The website provided a hub through which potential customers could find information about the game, as well as our other online presences. These blogs were also a valuable part of our promotional campaign, giving our audience an insight into what went into creating the game.
The final piece of our marketing, and arguably the biggest and most important was our trailer. We needed something that showed off the game, but drew people in with a bit of narrative, and built hype for the game. It was an interesting process, as none of us had made a trailer before, and the result can be seen below.