Hello everyone
I'm happy that everyone of you have been paitient. We are currently pressed with school exams and some of the delayed material is needed for others to work. However it is the time of the year and it isn't new for us.
We don't expect that the progress will speed up before some time in May, because some new will have exams time from now till then.
New code
Tacef haven't been doing exams, so he looked into loading of high resolution textures and eventually how to make it work for models as well. He is also working on a map loader, which will expand the ability for developers and for the users when the game gets released.
Meanwhile he got a son, so he will be busy from now on and until his son can play computer :D
A lot of the code which have been made, is focused on the system. So if there are any good C++ coders who wants to be a part of the team, then is this a good time to send an application.
Bleach in a box - (mapping)
Finally, the last knowen bugs in Ichigo's mind is removed and my random-creative sky is done.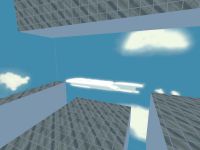 The map will be scaled down later, and the sky texture will be remade by our 2d artist.
The scale down will also optimize the map futher, but it can take some time, depending on how much hammer tools breaks.
Currently I will be rescaling the Dojo map manually due to hammer bugs.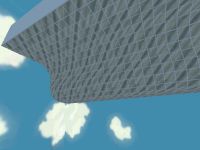 Currently is Deepeyes working on a new map, but have to complete his assignments for university. I do also have exams until a time in June, so we expect the deadline for Hueco Mundo to be around late May.
Need of developers
We would like to expand the team, so we can get a better progress and even out the work.
We might be needing a hand with coding, as Tacef got less time now, and eventually animations and modeling.
If you want to do 2d art or mapping. Then are you welcome to send an application as well.
We do not need web managers or PR guys at this moment.
Please see more detailed info in our job ad on moddb
Till next time
This is what we got for moddb this time. We won't update moddb with small news, however we do update our own site frequently. So head there if you want to stay updated ;)