Coding:
Working on dogfight is getting more and more exciting as the mod is progressing to alpha testing phase with new spark. New airplanes are floating in and in game menus for airplane customization are in great shape. Getting all the airplanes I currently have in game is a big milestone in development.
Modeling:
As for the new airplanes. I have finished working on Sopwith Triplane also known as the "Triplehound", one of the most successful designs of aerial warfare in World War one. This british three winged airplane was widely used for it's extreme manouverability. Triplehound is mounted with lewis machinegun and Clerget rotary piston engine generating 130 horsepower. The design was so successful that it lead the Germans creating their own counterpart Fokker Dr. I triplane to challenge this british warmachine.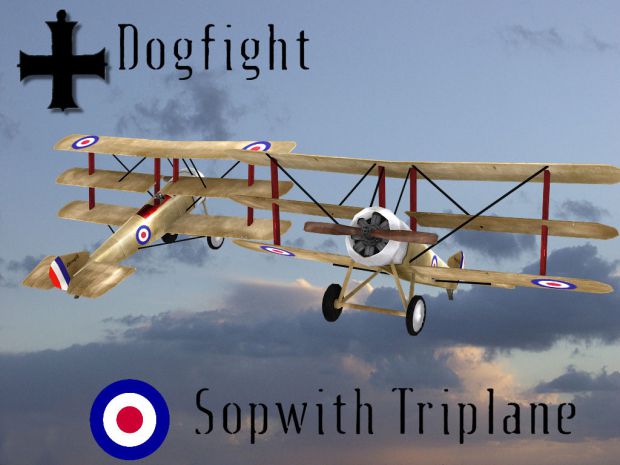 Music:
Extremely talented musician Matti Paalanen gave us permission to use his work in the mod. His music is widely praised around the world and you can definetely hear why.
Celestial Aeon Project is one of his music projects including beautiful and emotional orchestral tracks. A track used in Dogfight is Celestial Aeon Project - Lords of the Sky; amazing piece of art which fits the mood perfectly.
To hear more of his work go to
Jamendo.com
So here it is, new Dogfight theme by Celestial Aeon Project:
Hope you enjoyed this update, expect more to come soon.
Regards
-Ztormi