Hello lovely trackers...T~T (Feebly said.)
I know everyone is now on disappointment that this project is so snail.
Because of in real life, you have time to sit on your table and rush your project less than working for your living.
Never mind, I must keep this project alive and don't worry about its death, it won't happen.
Forget my routine and keep your trains moving (you are trackers, aren't you :P)
Recently I have been post 3 new units of Allied you see below.
Allied Athena bomber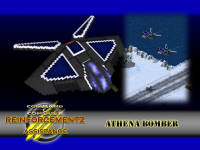 All Allied country (now has 7 playable country) has this slaughterous bombers in their arsenal.
Quick, and deadly in groups. Korean Athena bombers is more deadlier, it is stealth, but detectable.
Thai Stingray tank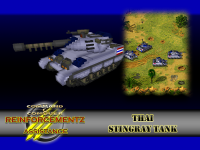 Thai is new country for Allied, with well trained infantry, they can infiltrate and penetrate every foolish foes. And this tank serves this country as MBT and gains much more skills (firing rate and range) after reaching elite rank.
American Cyclotron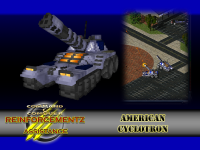 American Scourge have been replaced with this Cyclotron. More powerful but too complex to construct, but I ensure its guns will not let you regret them.
Now I'm planning to finish Allied sides, there are much more of things to discuss. And now Prototype of New Yuri cell's Mantis, Thai Elite units "Elephant tank" and Korean Elite unit"Aura Fighter" is finished, just adding some detail to them left. Thanks for tracking and pardon me for this snails.