Evening All
It's been a while since I posted on here so I thought I'd just give everyone a heads up as to where Crossfire is at...
ENGINE CHANGE
Perhaps the biggest change to the mod is that I've now moved over from Spirit of Half-Life to the XashXT Engine. This was something I've been toying with for a while now and after a few tests decided to finally take the leap.
But why? Well put simply, XashXT affords some additional functionality in additional to allowing higher poly and entity counts meaning I can get the aesthetic that I originally wanted for all the maps. The downside to this is I've had to revisit all previously completed maps and ensure the entities still work as before (which in many cases they didn't!) The advantage to this however is that I hit a second art pass on the maps that were already completed and I'm really happy with how it's all turning out.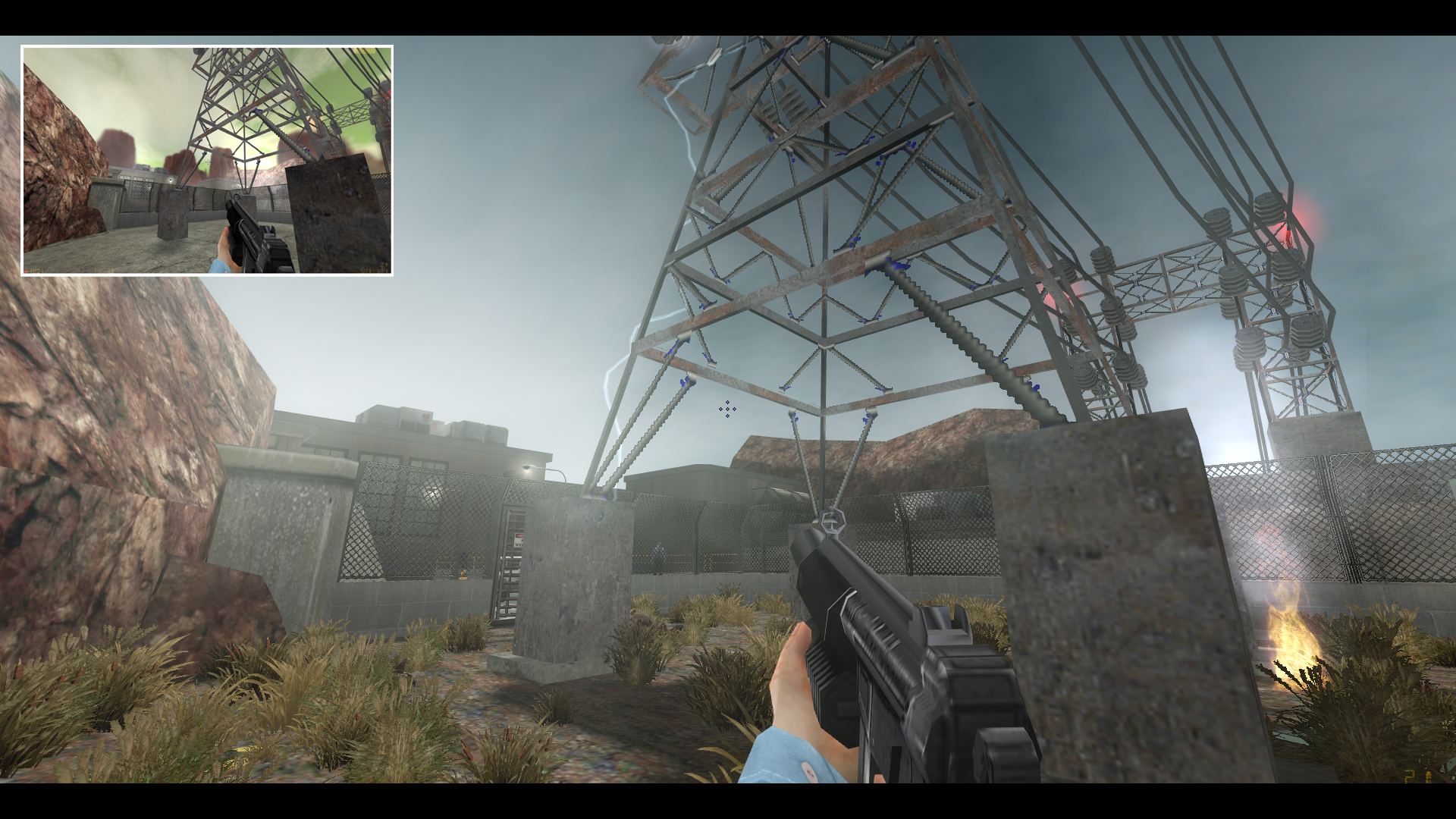 As you can see from the image above, skybox's are now more dynamic and allow for a level of bloom to be implemented. XashXT also allows for instances of foliage to be added to a specified texture, meaning that the engine adds in multiple sprite, all animated too, to populate a given area. Other additions include working security monitors and dynamic lighting with realtime shadows which all really push up the atmostphere.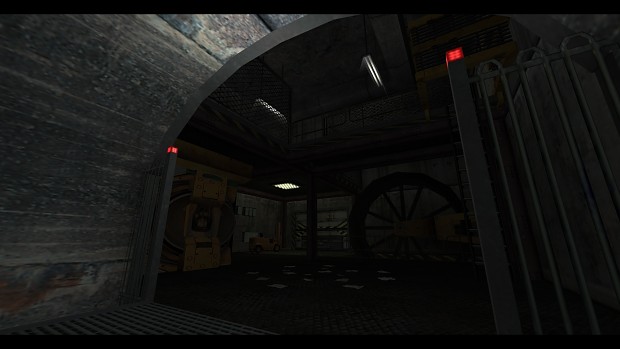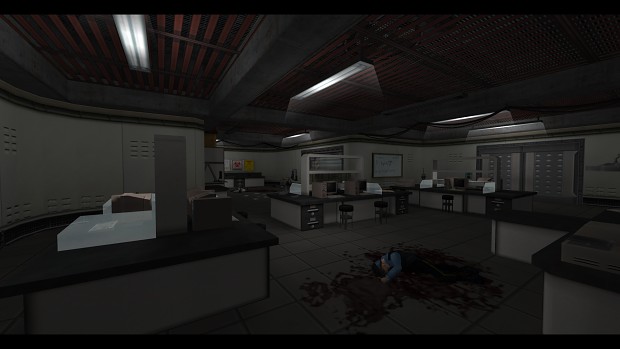 MODELS
I've also been adding a bit more variety in the NPC's you'll encounter, taking the base mesh from previous packs by the amazing BrussTrigger, I've upscaled textures for the Construction model and also added a further skin. I've also now implemented Barniel into the game, which again is a nice change of pace consider the significant lack of female employees in the base game.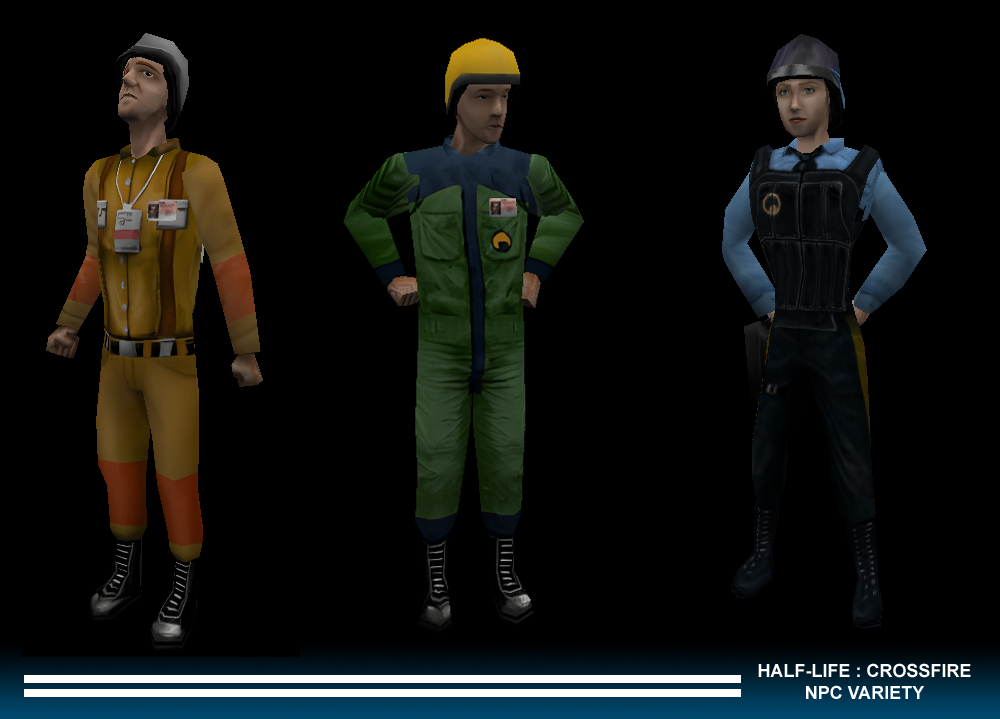 Only a minor change next, but whilst recently playing through the fantastic Signal Lost, I really liked how weapons had full bright aiming reticules on them so thought I'd add these to my current Barney v_models. I really like the result so far, simple, but given some of the dark environments you'll be exploring in the more run down areas of Black Mesa, a noticeable change.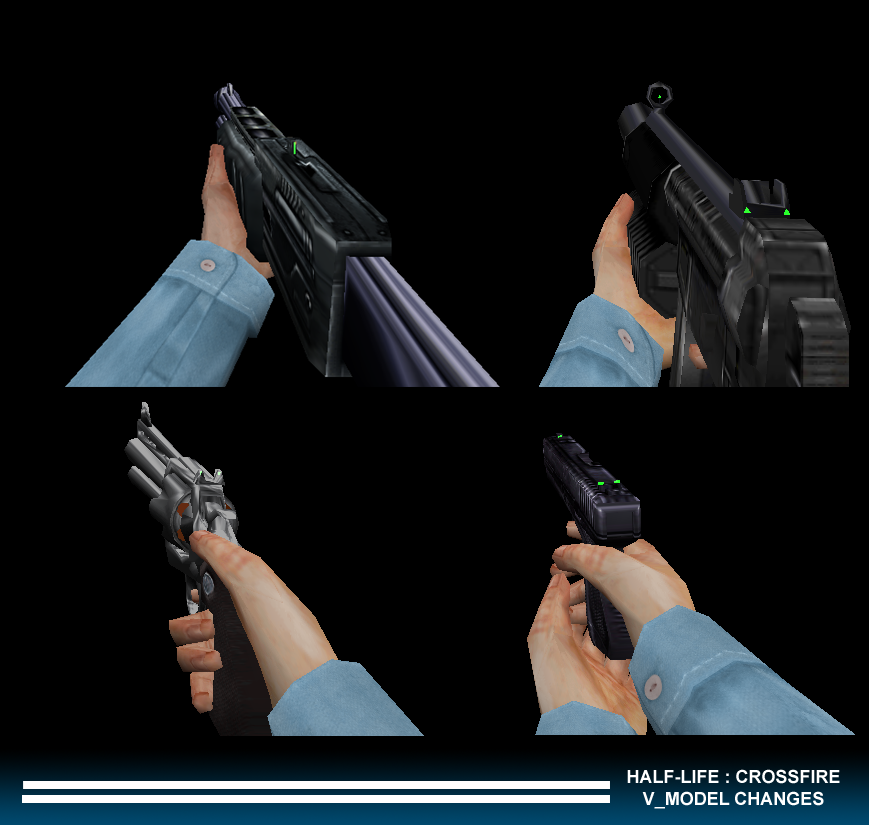 And that pretty much wraps it up for the time being. Now I've pretty much finished porting over the older maps to the new engine it's full steam ahead creating new maps to progress the campaign. I'll likely be posting more regular mini-updates over on Twitter over the next month (Andy McGlynn (@MaccyAJ) / Twitter), I really do need to get better at the whole public interest thing! :D
Until next time, stay safe!
Andy