Greetings,
I hope everyone stayed warm and safe during the month of February. Now with spring around the corner, we are ready to share some new information, concepts, models, and videos regarding INT. As in previous months, this update will be on the lighter side so we can compact and share information with you in a more effective way.
Devteam
Last month Devteam presented its first livestream in quite some time. It was conducted by Matt Parkin, our senior modeller and 3D Artist on the team. In addition to working on the INT project, Matt also runs his own website: Polygon Pilgrimage. Please check it out here.
Below you will find the link to the livestream witch John Shen (HR) and I (Project Lead) attended. I hope you are happy with our progress on the newest level for the INT public demo. You may check out Matt's video below.
Here is an image showcasing the different parts to the modular sewer construction kit that Matt has been working on.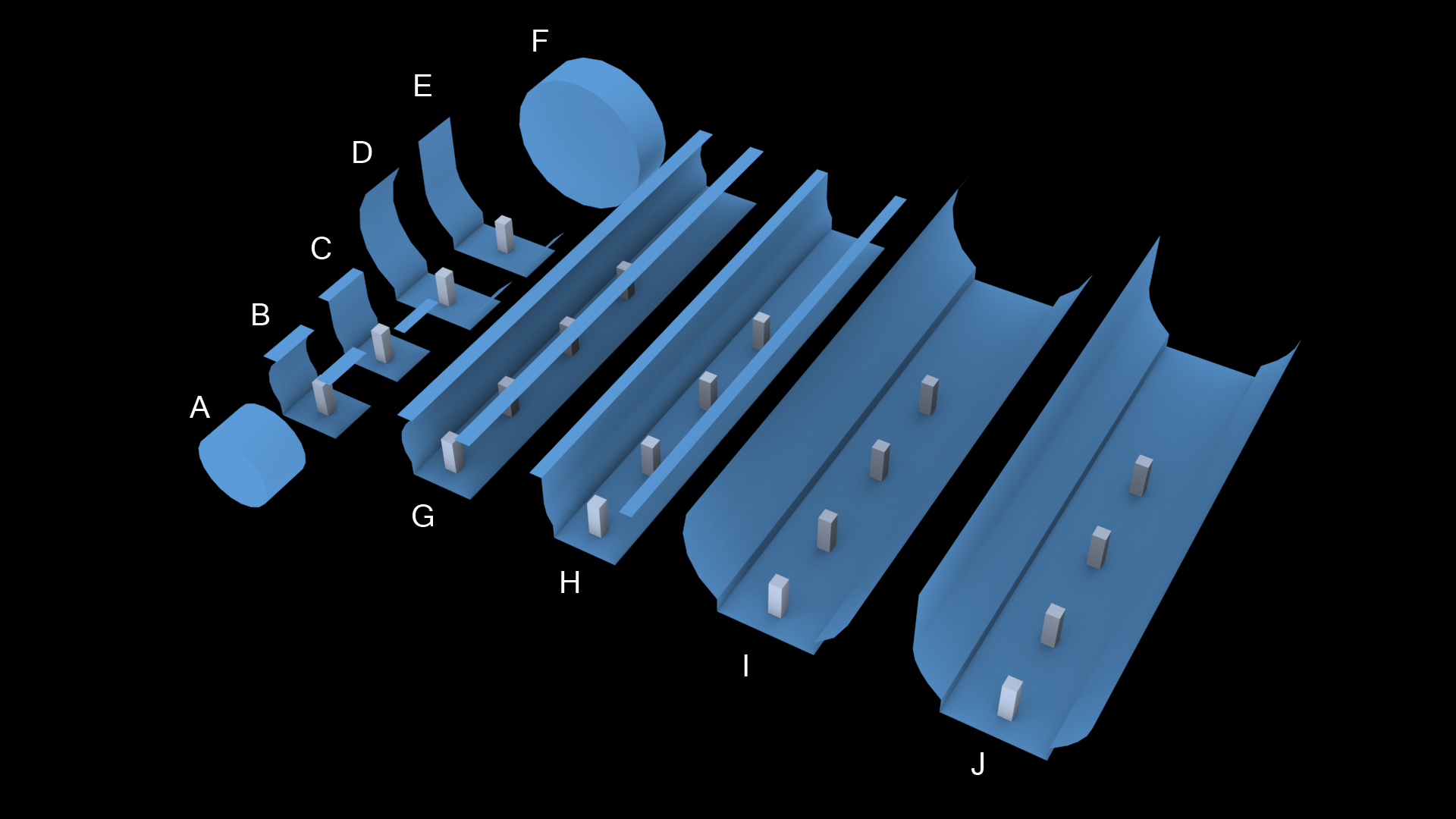 The following image depicts more of the railing system that you will find in the sewer level courtesy of Matt.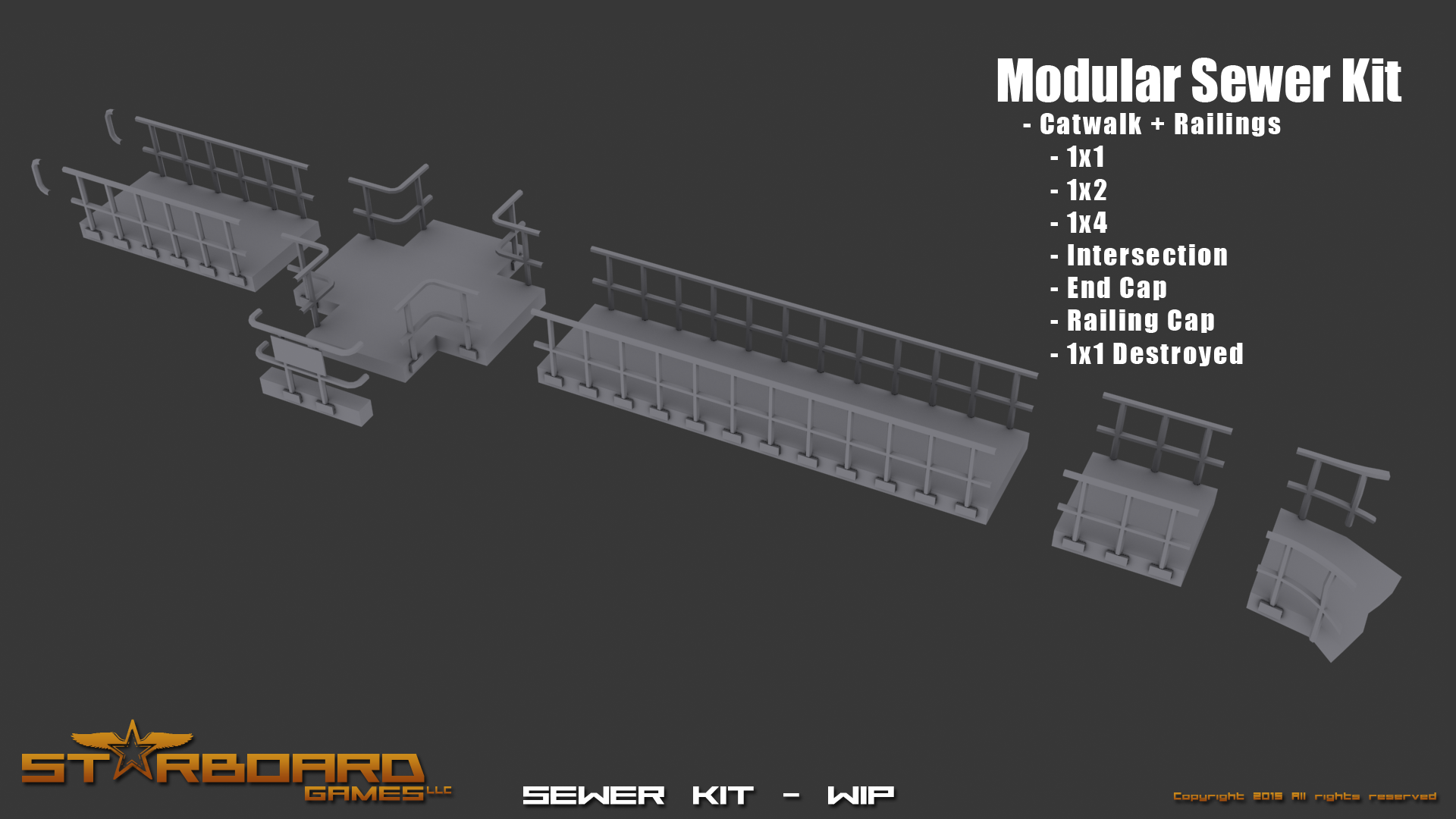 In addition to constructing the sewer level, our 2D Concept Artists Jacob and Nathan have been hard at work designing the enemies you will encounter in it.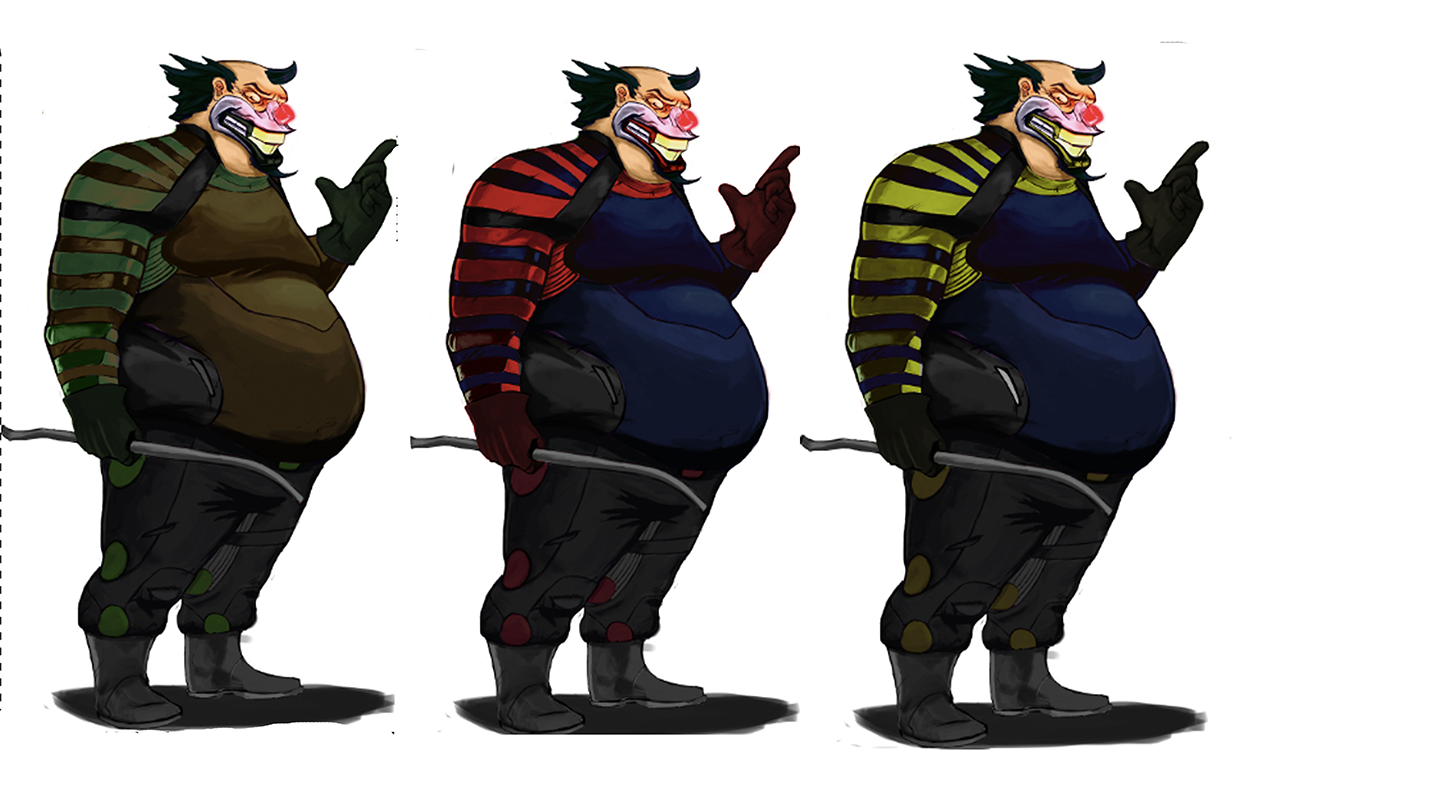 The above concept art designed by Robert feature a vapour assailant, one of your primary foes in the sewer and apartment levels.
Nathan also conceptualized three vapour assailant figures that will inhabit sewer and apartment levels.
Above you can see a finished model that the public demo of INT will feature, which was finalized by our Art Lead, Monte.
I hope you have enjoyed this snapshot of our work on INT in the Art department this month. As always, we will bring you more next month. Check out the Creative Development and Writing Department updates below.
Creative Development
In February, Creative Development focused on four projects: the Starboard Games official website, card game, J10 lore and the Tens Day graphic novel.
Over the last few weeks Panda has made great strides in developing the Starboard Games website, crafting a number of potential layouts while continuing to research other possible designs. She also play-tested the war-based card game that she is creating and solidified a draft of the game's rules. The game's specialized deck of cards derives its suits from INT's universe: Sol, Core Colonies, Middle Colonies, Outer Colonies and Wild Space. Classes of vessels, the navigators of them, as well as the cargo each ship carries comprise the card-values in each suit. The objective of gameplay is to collect matches to earn the most points at the game's conclusion. She has expended a lot of energy on both the website and the card game, and it shows. We are quite pleased with the progress of both and hope to share more of her work next month.
On the lore front, Stephen completed the origin of Fist Heavy Industries and continues to tackle that intertwined histories of the J10 corporations, so central to INT. He composed an initial draft of the comprehensive corporate-histories document to use as a building block and has generated a number of great leads to pursue as he fleshes out this important backstory of the INT universe.
Last month we looked at Tens Day - our graphic novel in development - by focusing on the work of the previous artist, Joshua. At this time, I would like to hint at the project's healthy future. Below is a rough sketch of Twiggy, a main character in Tens Day, by new artist, Robert. A brief bio-snippet of this young vapour-addict, who is not an assailant, accompanies the pencil drawing: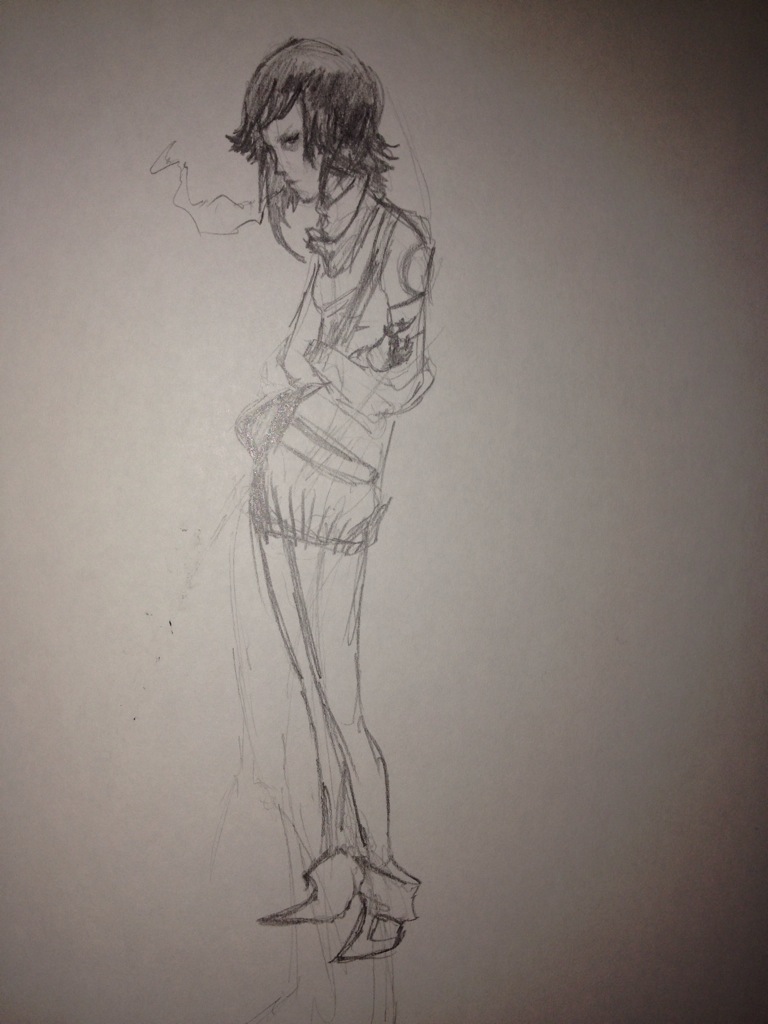 Twiggy is a 17-year-old vapour addict. She is thin, has dark hair and if of average height. Most often she is seen wearing tight black pants, a dark pancho, boots, and a head scarf. She also carries a small satchel with her at all times, which includes her vapour pen, stash box, a wallet that rarely has money in it, and a small stuffed bear's head that is missing its body, the last connection to the Haelen orphanage from which she ran away at the age of 12. Twiggy wears metal rings on the fingers of both hands, a last line of defence on which she has relied on numerous occasions.
In addition to character-acclimation sketches, Robert has drafted roughs for the panels the first page of the next issue of Tens Day. I have completed the raw script of the graphic novel, which is now 87 pages in length, not including the completed issue that we have been previewing in the past a few updates. I will have more to say about the status of that issue and the relation that it maintains with the rest of the story next month, as well.
Writing
This month writing has been wrapping up a couple of internal documents regarding characters and companions.
For the most part, we don't have a ton of information for the community this week, as we have been working on documents chockfull of spoilers for INT. However, I do have a few words on characters. As we've been designing the characters for the tech demo and beyond, Andrew and I have laboured to create a colourful cast that is like no other - not an easy task when we have so many unique combinations of companions. As we finished up the demo and begin to lay the foundation of the game proper, we will continue to mold characters with compelling stories so that they are not only interesting, but also so that they will create personal connections with the player. All that said, we are excited to see these characters in-engine and in the hands of our wonderful community.
Stay tuned for more writing over the coming months!
Closing Thoughts
In February we have also posted a blog discussing INT's randomized companion, a key feature to our game. Here is the blog update written by Justin.
Additionally this month we have finalized a new lore trailer titled "State of Sol". Please check it out:
Expect a blog post about this trailer in more detail this month.
As a reminder, we are always looking to add talented individuals to the INT team. Please email John, our HR Lead for current openings, johnhr@int-game.net.
All the best,Justin