Bugs & Polish
I'm currently working on smoothing out some neglected functionality. When you focus on levels and characters a few things fall to the wayside. Things like Gem pick up effect, Spell pick effects, new Cursor art, shop bugs, tutorial bugs, and swapping out the Mouse for the Mole in the tutoial. See lots of little things.
Localisation
In preparing for a big editing pass I've finally made the game read text from spreadsheets. It's kind of a big snafu to have waited this long. This mean the game can be localized fairly easily. Though no promise that that will happen.
Blog
Find out more about the Fencing Woodpecker.
Map!
New map art is in! Also there is a first pass at map generation. Hey, you start making an adventure game just so you can make a map, right?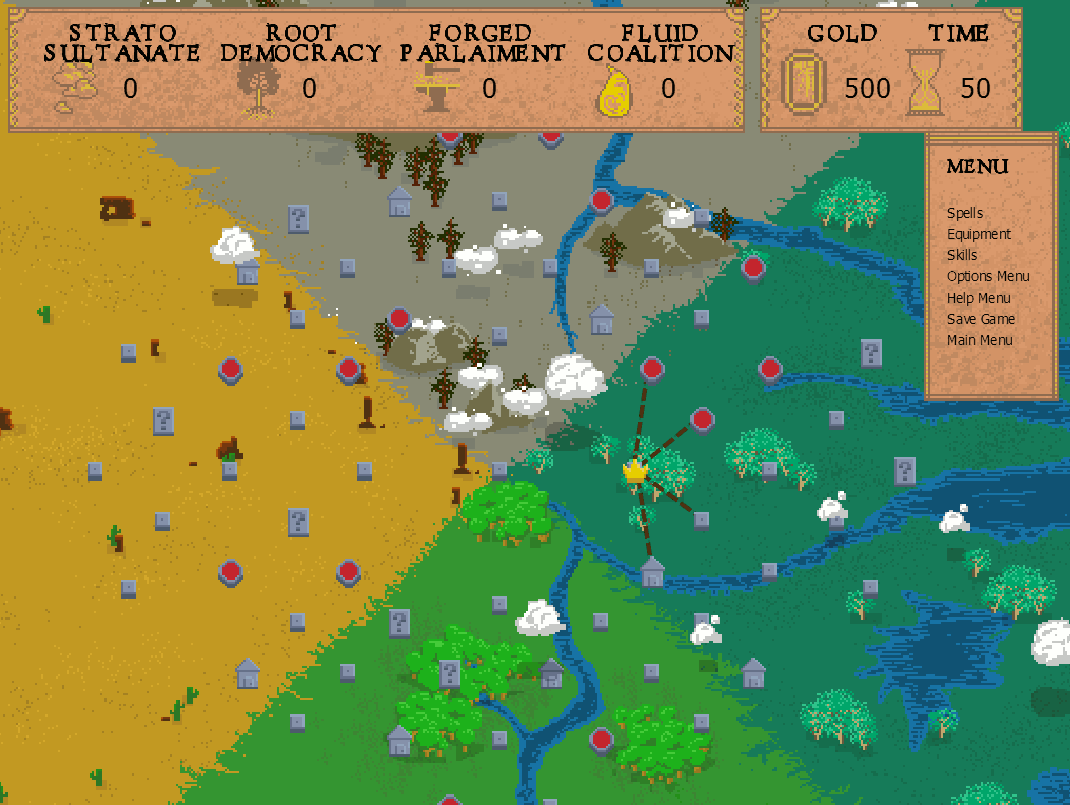 Screen Shots
New screenshots and gifs are in progress. I'm trying to find ones that really pop for outreach and marketing so be sure to let me know what you think.
Check out the screens on Facebook.
Check out the gifs right her on good ol' Indie DB.
Thanks for reading. As always all feedback, questions, and suggestions are welcome. (Especially on screenshots this week.)
-Del