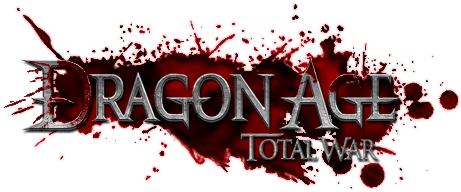 To the wisest I sang,
To the wing'd cup-bearers of the tall sky-vaulting...
— Chant of Light, Canticle of Andraste 1:3
Once called the Orthlands, the now styled Anderfels have been devout Andrastians since they were saved by Emperor Kordillus Drakon of the Orlesian Empire, starting with the lifting of the siege of Weisshaupt in 1:33 Divine during the Second Blight - having been abandoned by Tevinter - the Anderfels has seen a great deal of conflict; with its grim and blighted sands all but soaked with the blood of men and darkspawn alike...
The land itself is blighted and harsh from having weathered the most severe of Blights. This history with Darkspawn has bred a people equally harsh, with a healthy respect for all Grey Wardens; who they pray may one day free them from the constant threat at their doors- or the possibility of yet another Blight.
---
As usual settlements are not built/upgraded at all - simply placed - so the income is not reflective of the finished product. Some regions may change during development due to the 199 region cap that is still the bane of my existence, but you're looking at a more or less finished Anderfels. The regions of Nevarra and the Free Marches are also due for preview; ideally coming soon :) if all goes according to plan
It was here, at Weisshaupt, that the Grey Warden order was founded. The fortress was built in -305 Ancient during the First Blight and would later become under siege during the Second. What once boasted thousands of Wardens and a thriving stable of griffons, is now a barren place, the griffons long extinct, and the reigning First Warden rarely present, said to be more interested in politicking and lining his pockets.
---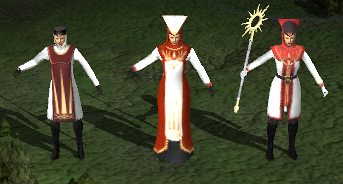 Last but not least here's some Andrastian Chantry priest strat models (1st is a regular priest / 2nd is a Revered Mother / 3rd is a Grand Cleric) courtesy of AugustusNocturnis (Octavius on Discord) who made them, along with our settlements models. (Note: Priests have 3 levels like in vanilla, they level up and their models change as their piety increases. Grand Clerics can be voted on to become a Divine)
Thanks for reading! Work continues and I'll hopefully show off the Free Marches and/or Nevarra soon, so to keep updated, please consider joining our discord via this link where we preview our work early.
Until next time
- SoulGamesInc