Encampment Stations
Camp sites are pre-positioned stops along the rail routes, where a structure will be built when you deliver the required resources. Any train can stop at these stations, but if the cars are carrying Supplies, Steel, or Troops, they will be unloaded into storage at that stop.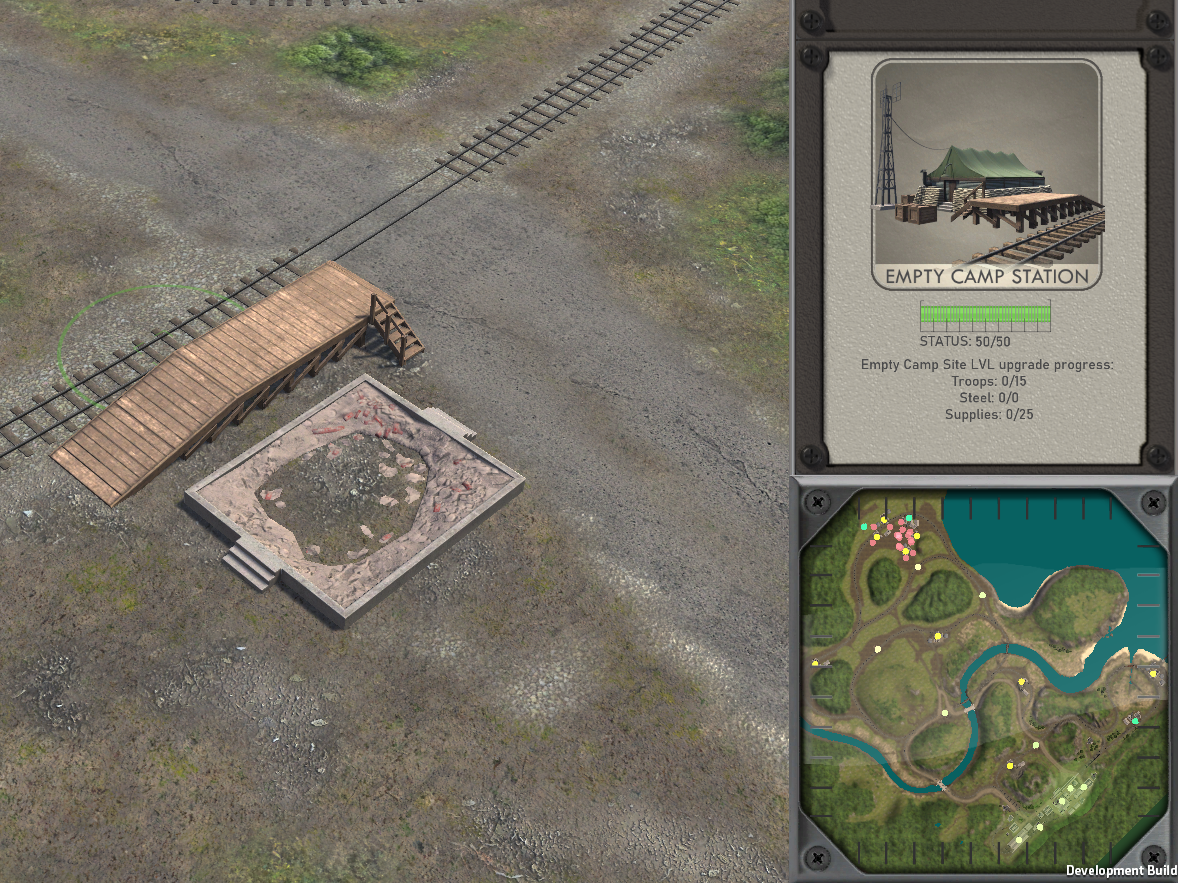 Camp Level 1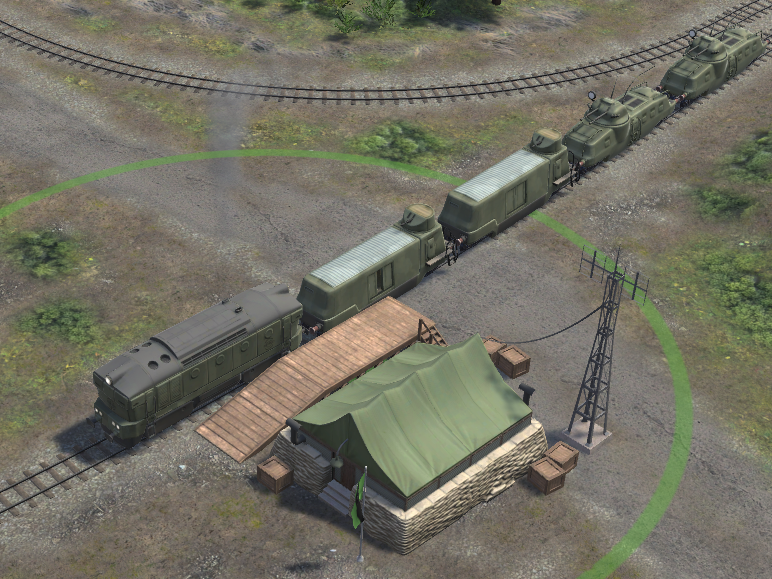 When the resource requirements are met, the first Camp level is automatically built. This structure grants command and control over a circle of terrain where you will be able to build new turrets.
Turrets Built at Camp 1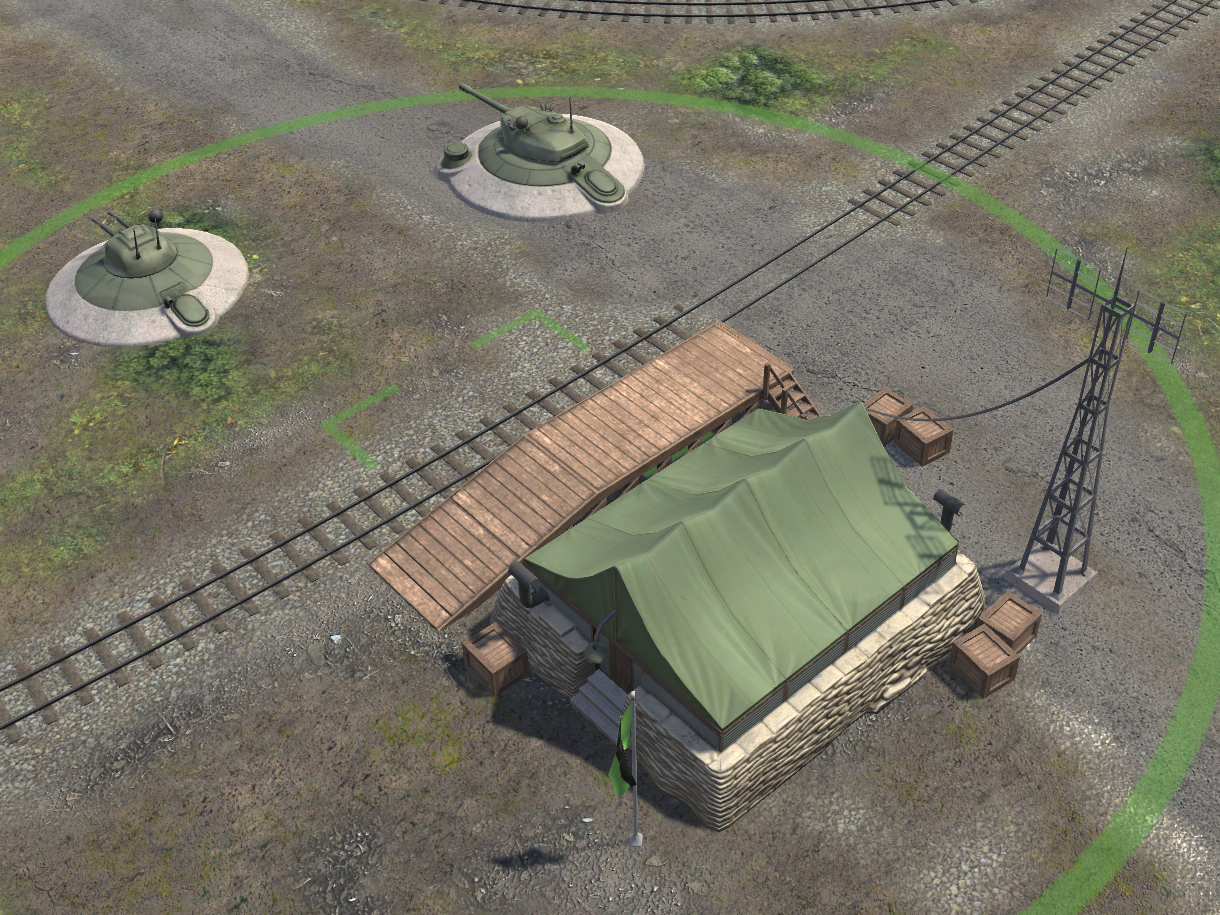 By placing turrets further out across the map, you impede enemy units from approaching your base, and make your logistics routes safer to travel.
FOB is an Upgraded Camp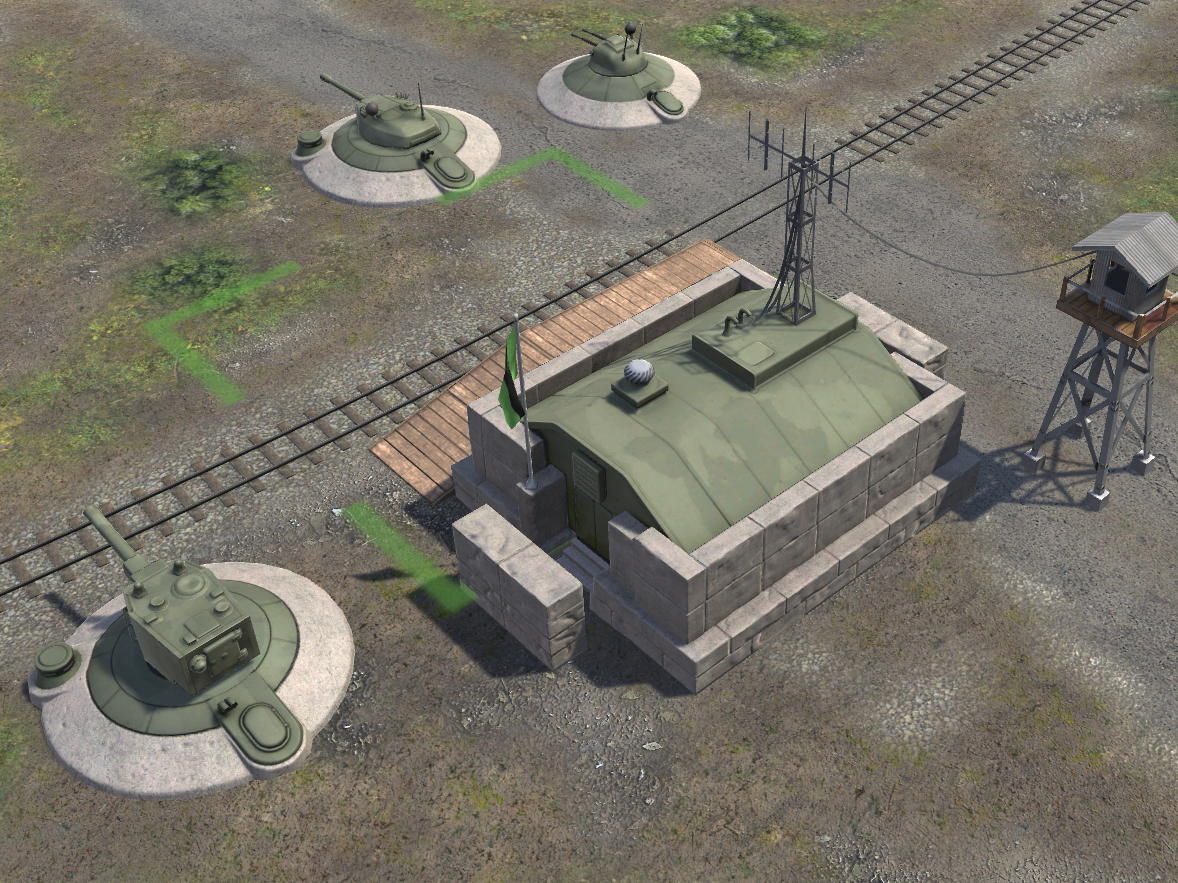 By delivery more of the required resources, your camp will level up into an FOB. This grants a wider area of control to place turrets, and also has increased armor stats. This is important since enemy units will sometimes try to take out the camp structures after clearing the defenses.
Ultimate Camp - The Fort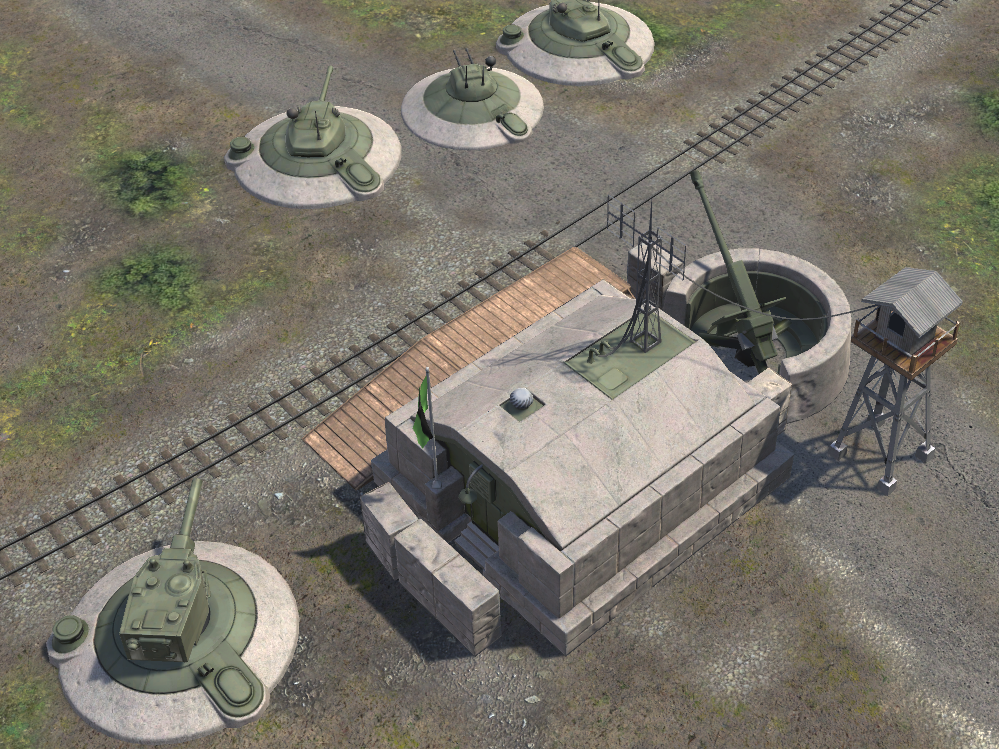 Once the maximum level of resources have been delivered, the FOB is upgraded to a Fort. This structure has much more armor, and also has its own long range Howitzer weapon. This is valuable as a counter-fire artillery defense, and can damage bunched up enemies with its area attack shells.