After several months of hard work, a surprise (and very welcome) Steam update, and time to judge, I am happy to announce the winner of the Rise of the Mandalorians mapping contest!
This talented map maker not only showed their skill for making a playable map in terms of balance but also their eye for design, capturing the feel of their chosen world very well. So, without further ado, the winner of the mapping contest is:

Mirsh's planet of choice was Concord Dawn, the rural farming planet of the Mandalorians and once home to Jango Fett.
It was here that the first seeds of a future vision for the Mandalorians would begin to take shape. This pivotal world is crucial to the story and evolution of both Fetts and the people they influenced within Mandalorian culture. While it does have cities, much of the planet is vast agricultural plots or simply "wild". What a great choice Mirsh and well done on the map indeed. Congratulations!

*Pictures of Mirsh's map will be posted in the Images section at a later time*
I would also like to take this time to announce some honorable mentions who's maps were also quite well done:
These three mappers chose Onderon, Dxun, and Dxun respectively. I appreciate their talent, hard work and participation!
While only the winner's map can be featured in the mod, each of these four individuals will receive the limited-edition Rise of the Mandalorians complete game box, disk and insert after the mod is released.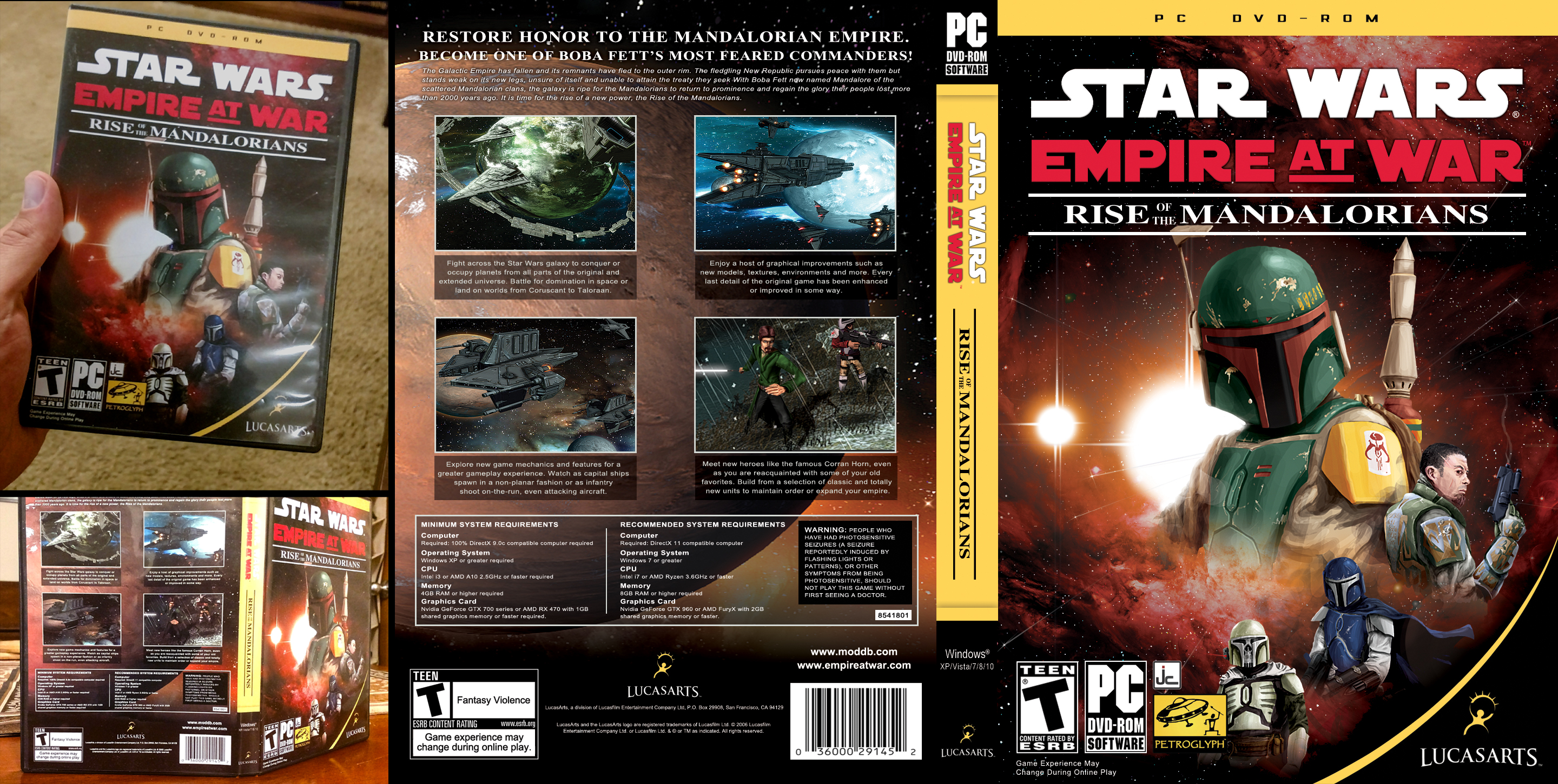 Thank you to all who participated and congratulations to the users above!