Hello, everyone! This is Daryn, here with a quick update on Dragon Sector's fourth map. @BarefootMapMaker has been working on it when time permits. He's a full-time truck driver, and that means long hours. So when he gets shut down, often he's just too tired to work on it. So he works on it when he feels he can spend a good amount of time and focus on it. These opportunities do happen, and he's made great progress thus far.
All of that said, Map 4 is tentatively being called "Fuel Refinement". This name may get changed, but that's what we've got so far. The map is a dark, dingy, very creepy engineering type of level. It takes some cues from The Focus, but @BarefootMapMaker is putting his own flair to it.
In testing out the map, I have to say that this is one freaky place to be. You get the sense that something Very Bad has happened here. While the corridors themselves may be fairly wide, the combination of the dim lighting and dingy palette gives the place a very claustrophobic feeling, even though there is more room to maneuver than the confining Map 2 had.
It's also got a number of moving lighting elements, giving you something else to process as you make your way along. Was that movement you saw just a caution light, or was it something else? To put it another way, this place gives me the creeps.
As of right now, we figure that the map may be about a third complete, so there is still a long way to go and many more ideas to explore and implement. That's @BarefootMapMaker's baileywick, so I'll leave construction-related things to him, but I did want to share a few screenshots of the work-in-progress, so you all know things are indeed progressing.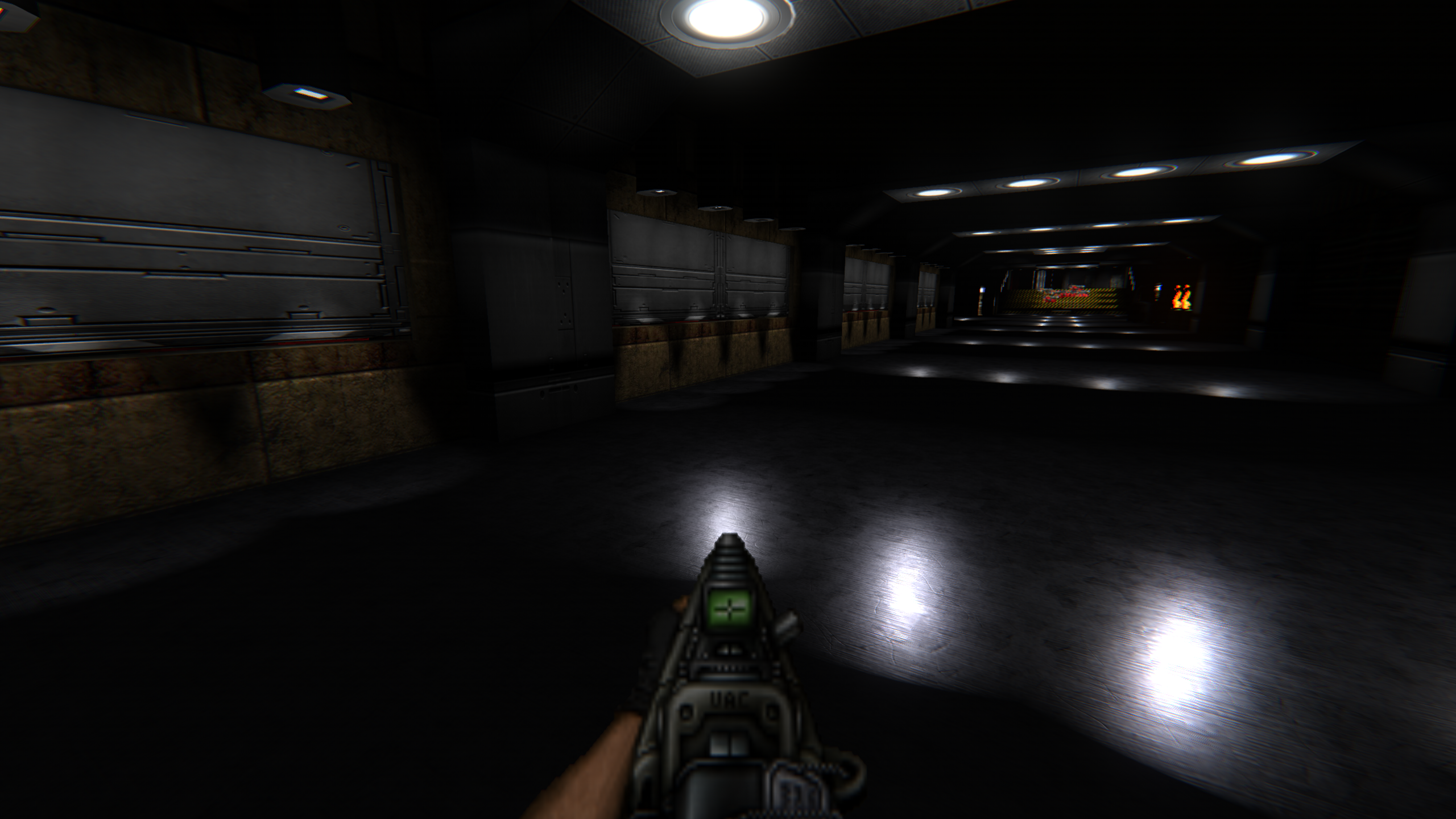 One of the first things you'll see are the shutters in the windows that are reminiscent of The Focus. These move more violently, though, establishing a sense of dread.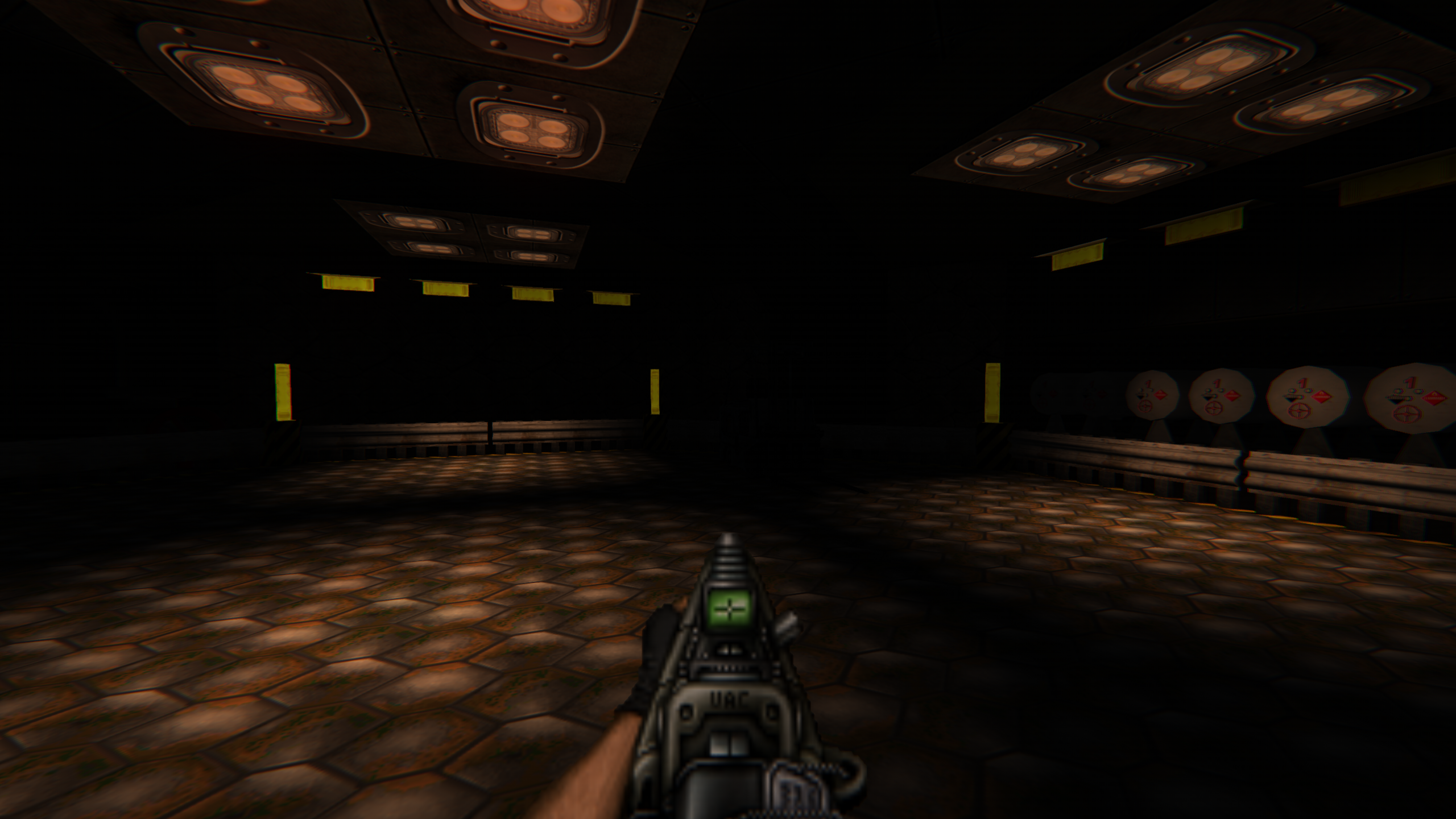 Here we have one of the corridors with animated caution lights.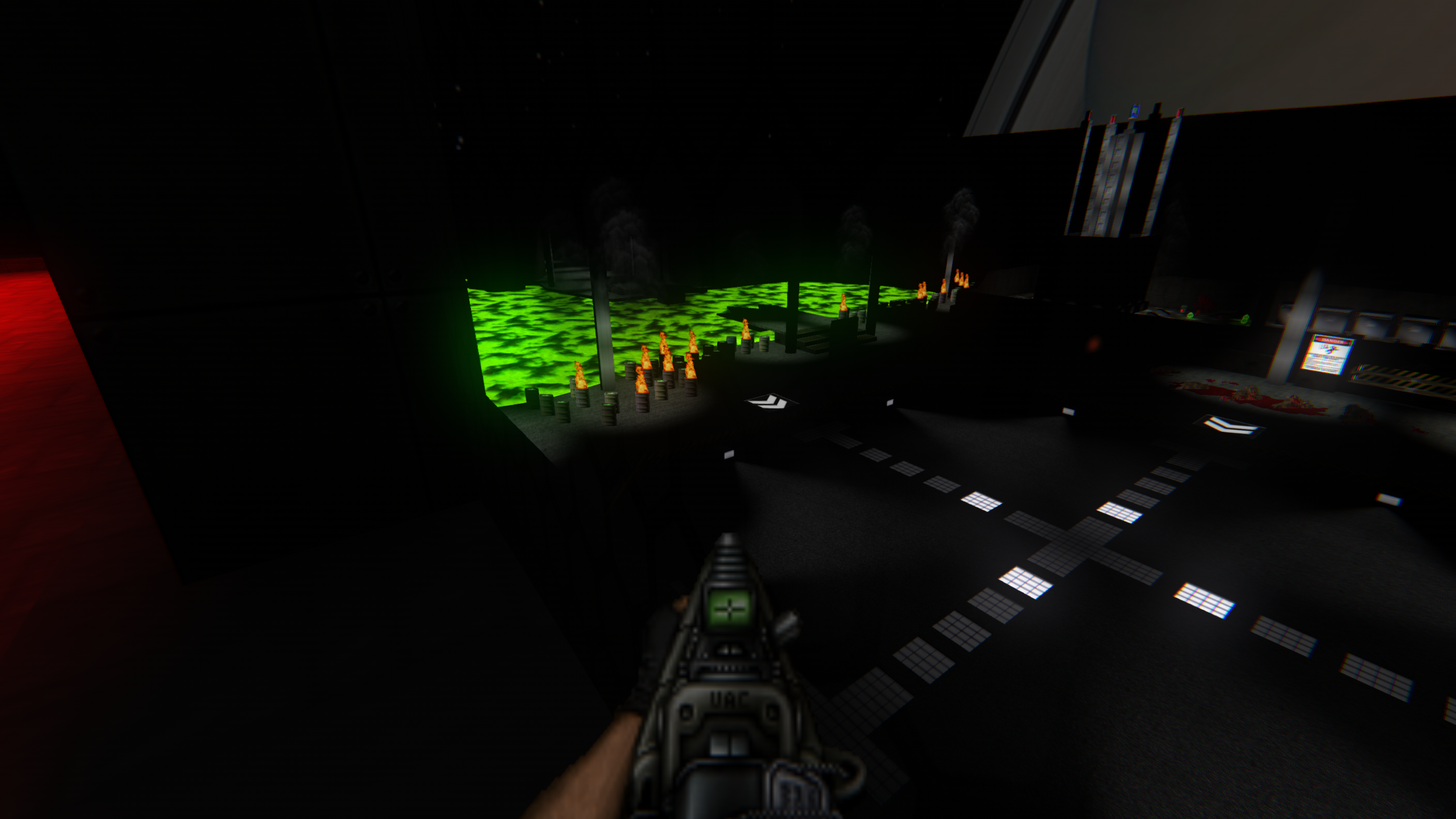 The landing pad on the other side of a toxic pool.
We can't give any solid timeframe for the release of the next update, though. We'd rather it come out when it's really ready, instead of rushing it out like we did for Map 3 and then, months later having to go back and essentially overhaul how it plays. Best to just do it right the first time, even if it takes longer.
In the meantime, if you haven't played the current version yet, please, give it a shot and let us know what you think.
Thanks,
@BarefootMapMaker & @DarynS