Here is our latest video update showing off the latest additions to the game engine:
You'll also hear the next song that Kevin has composed for Himeko Sutori.
The biggest gameplay changes are manual squad placement and automatic equipment optimization.
Manual squad placement was a huge change that required very deep reworking of some of the most important code classes. Before, we only had to keep references to the players squads. Now we have to keep a separate list of only the squads in battle. Making that change had us search through the entire code base for every reference to those squads and then ask ourselves whether we want all of the squads or just those in the battle.
Besides that, we also have automatic equipment optimization.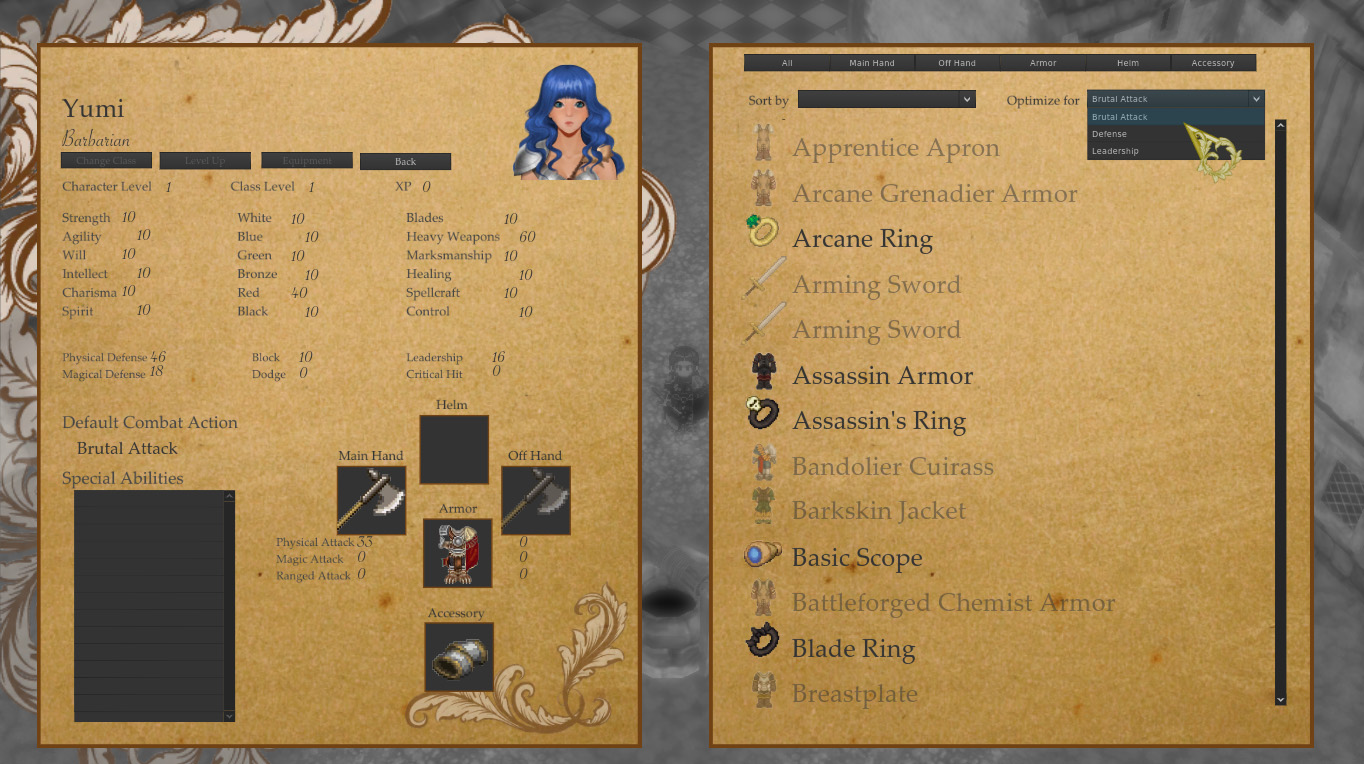 Now you won't have to hunt through your inventory to find the best equipment. You can click a button and automatically optimize your characters for attack, defense, or leadership. It doesn't currently check your dual-wielding options though. Maybe I should leave dual-wielding optimization as a challenge to the players.
Besides that, we fixed a bunch of bugs and reworked a few other things that you probably wouldn't notice. We're still making progress and we hope to stay on track for a release in the first half of next year.