Update 11/24/16:
I am back! and it's time to give you some exciting news!
Before we get started though, PLEASE vote for Malfunction on Steam Greenlight (Every vote counts and it would mean the world to me if you could check it out)
Anyways, let's get started!
First
I would like to point out that Malfunction most likely won't be getting MANY more future updates, and the reason behind that is simply because I've put everything I can into the game and I really feel like it's finished. So if you haven't tried the latest version yet, check it out here!
Second
I am proud to announce that I am working on a new Malfunction game! Now this game isn't really a sequel or a prequel, it's more of a spinoff game. The game will be a Retro FPS (Similar to DOOM for Wolfenstein) and will pretty much be MAINLY about combat and I'm really excited to show you some footage of it.
Here is a little preview of what it looks like: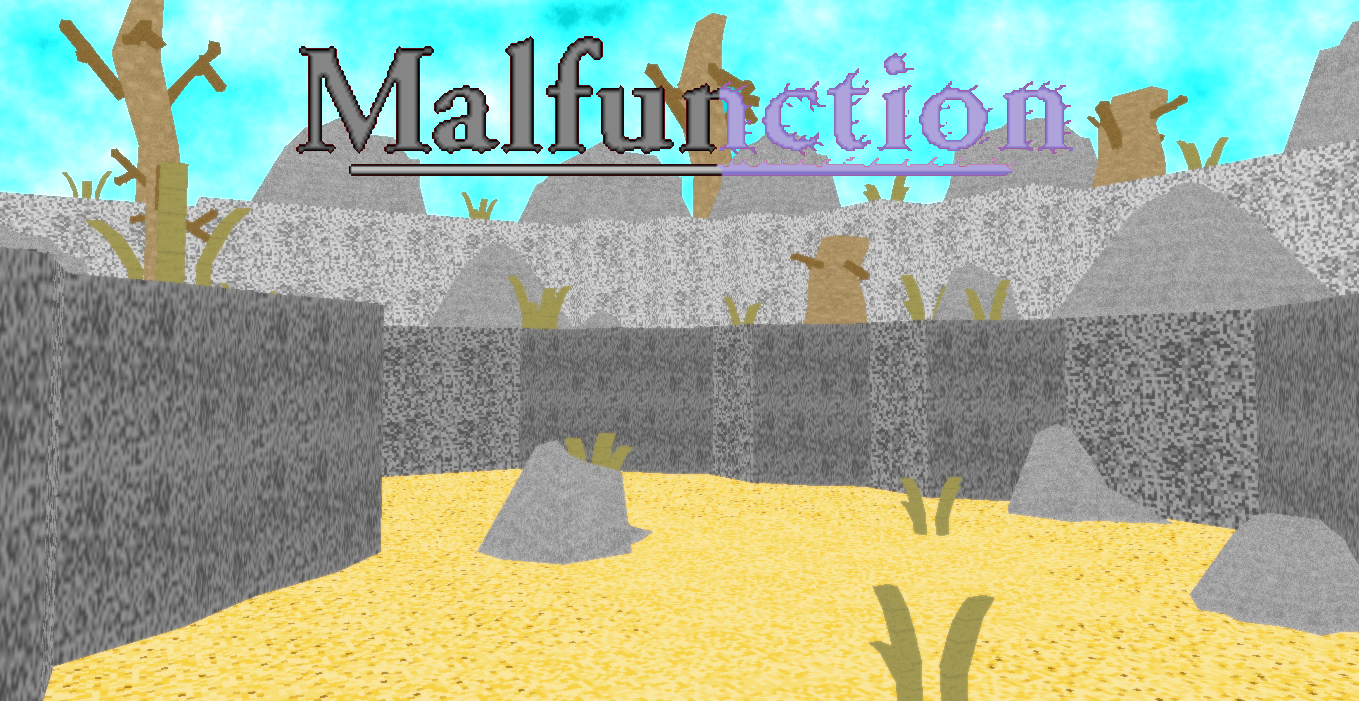 I will be showing some gameplay/screenshots in the future so stay tuned for that.
The game is still in early development, but when it is in a playable state, I WILL be uploading the game to this game page (So this page will now be related to EVERYTHING Malfunction related)
Anyways, I've got some really cool ideas for this game and I cannot wait to share it to you all.
Third
If you have not seen the update video, it pretty much covers all of these topics I've listed above but here it is anyways;
Aside from that, that is actually all I have for this update, but I will definitely be keeping you all posted. So stay tuned, and have yourselves a nice Thanksgiving!