Hi! My name is Daniel Rohde and I'm an Environment Artist
(and 3D artist in general) at Flix Interactive.
When creating 3D objects I find it essential to gather a
good range reference material. Having an amazing concept artist at your
disposal is invaluable, also some good old Googling never goes amiss. Having
this pool of diverse designs really drives forward the creative process. The image below is our reference sheet of weapons from
games, movies and real-life.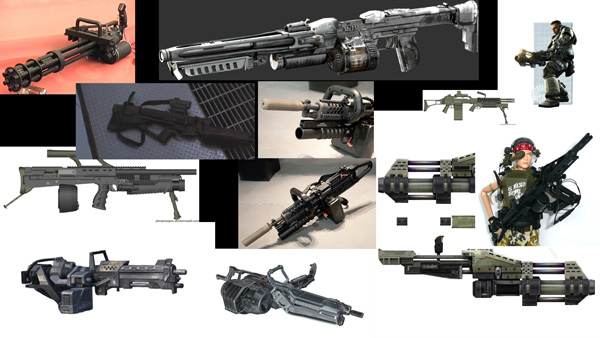 The concept artist did some very quick silhouettes to get a rough shape we like, then do a paint-over on a posed 3d model of the guard.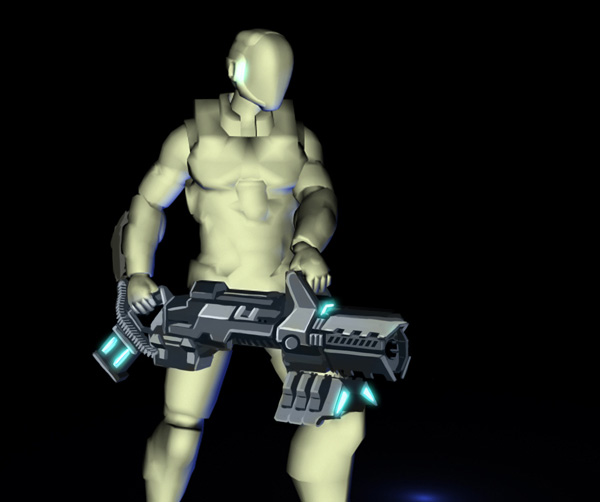 Having a good idea of the general design from the rough
concepts and paint-overs, I could really jump in and get into the nitty-gritty
of letting the 3d evolve and details emerge from the model as I went through
the block out of the gun.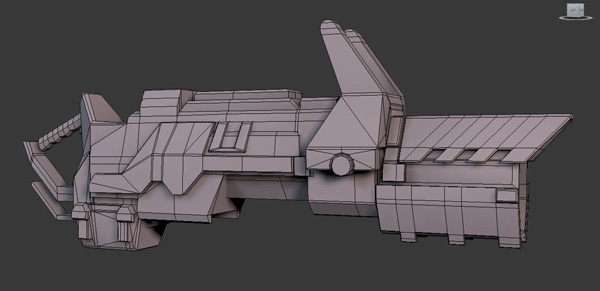 After the design has had been fine tuned and refined through
numerous feedback sessions I went through to making the model in high-poly.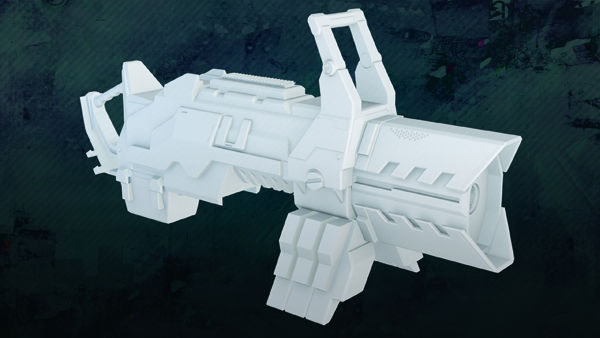 Having the high poly means I could then generate a Normal,
AO and Cavity map, and so begins the fun of the first art pass. Having a good, coherent art style throughout
the game is essential to believability and immersion. Throughout the process,
progress is being logged, screenshots taken and feedback given.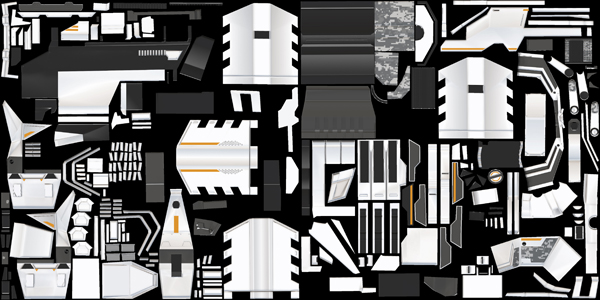 In the diffuse I had to be careful not to go too far with packing too many details
into it, to avoid it looking too busy. And so brings us to the latest
incarnation and current WIP (click for bigger).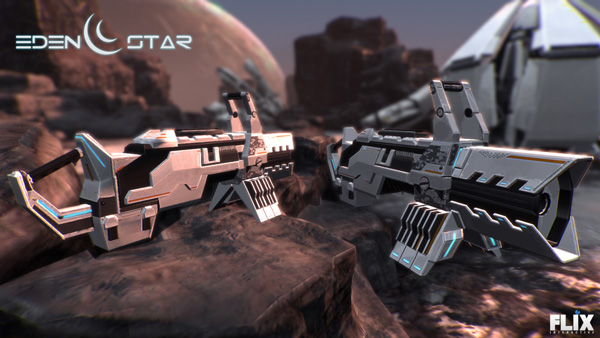 I hope you guys and girls are as excited as I am about Eden
Star. Seeing the game develop from its original, basic form to where it is now
is hugely encouraging for everyone involved, and soon you will be able to see...
enough said! :)