So here it is. I'm no film pro, but I did have a lot of fun making it.
Alright, now on to the fun part: production
I used Blender. Blender is an amazing program for a ridiculous range of uses. Every time I use it, I'm amazed that it's free. Between GIMP and Blender, we're all quite empowered to tackle professional grade artwork.
That said, I'm also pretty frustrated for awhile when I start using Blender. In all fairness though, I've only really used it twice. Once for altering a 3D model and once for video editing. So obviously there is a learning curve to be tackled but... well, Blender seems to want to reinvent UI norms. Which is admirable, I guess. But if your UI layout is working for the better, it shouldn't require a browser constantly open to the tool's help wiki page. But it could be that Blender just uses more Mac norms and I'm predominantly a PC/Linux guy.
Anywho, Blender really is great. Here's what I referenced to jump start the trailer:
I like the layout Paul proposes, but decided to keep my shortcuts the same as the Blender defaults. Essentially, by the time I was done with this video (having started and stopped it 20+ times) I had enough knowledge in Blender video editing to get my project done. You can check out his website here. Seems like a cool guy.
So here's what the finished project looks like within Blender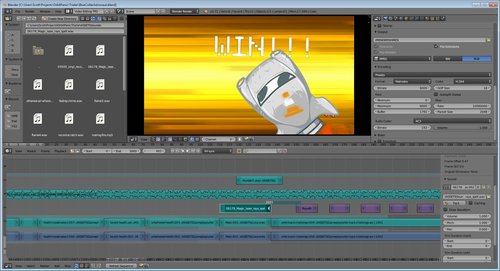 Some notes on the assets involved:
Sound came from Audio Blocks ($100/yr), including music and sound effects. I'm hoping to have an original sound track and some point, but have been too timid to actually approach anybody as of yet.
Video footage is from FRAPS ($37). Captured at 30fps (which may not have been a great idea) at full size. Keep your clips short! These files get huge quick.
Video is captured with sound effects on but music off. Which forced me to finally make an options menu :)
Animations and anime speed lines were done using the Unity3D animator/animation. I finally took the time to learn how to use it for this trailer... and I can't believe I didn't do it sooner. The result was a 1 scene project where I pressed a numerical key to start an animation right after telling FRAPS to start recording.
One thing I did completely wrong was making the following before actually asking Maki if he was cool with it. Luckily he liked it :) But definitely ask first if you're referencing someone or using one of their avatar drawings, it's just polite.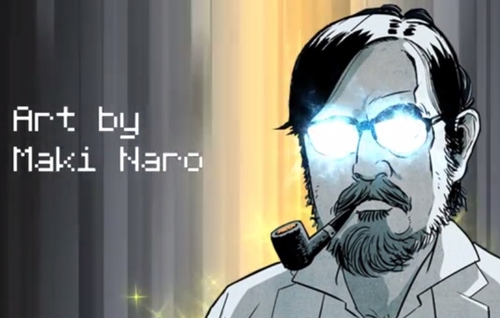 Quick note on output settings (since I had some trouble with it initially)
Render Presets: HDTV 1080p (1920 x 1080)
I upped the frame rate to 30fps - not sure if that was necessary, but wanted it to match the FRAPS captures
Encoding was MPEG: Matroska (Format, MKV), H.264 (Codec), AC3 (Audio Codec). To be perfectly honest, I don't know what most of these settings below mean, but they're what I went with :)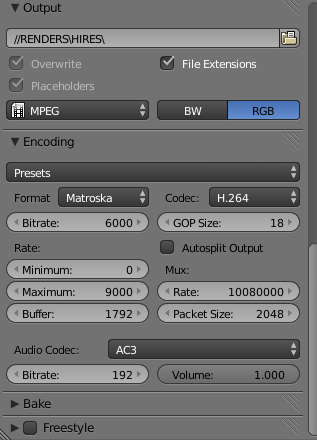 TLDR: Blender is awesome. Give it a try.
-Scott