This will be a very important factor to succeed with your mall center. We are working on all factors that will make our customers happy or angry. This will make them reward us with level points or not. You will need these level points to progress and unlock more game options.
CLEANING:
You will need hire cleaning staff by helping to keep the toilets and your mall center clean.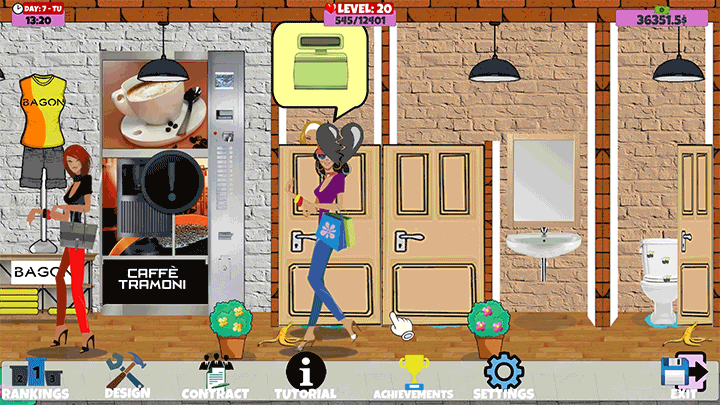 LIGHTING:
Your customers want to examine your products before buying them. For this reason they will demand good lighting in your mall center.

TEMPERATURE:
Also, it will be important to control other aspects such as the temperature of each floor in your mall center. If customers are cold or hot they will complain and they will subtract you level points.

ACCESS:
Customers want to access comfortably to each floor of your building. You should intelligently place escalators, elevators and doors.