It's been nearly 12 days since the last update. A bit longer than I had planned before writing a news article. Expect more frequent updates in the future. Anyhow, onto the news!
Three major things have happened over the course of the 12 days. I'll start in the order they happened.
I. Music!
Yep, music! ZeroSeconds became the first member other than myself to join the project. He's got a few things in mind, but here are a few tracks he has done so far:
Now, he made these off of the art style presented in last updates video. However, since then the art has changed drastically (for more on this, scroll down). As a result the two above tracks are likely to be altered in some way to fit the newer art style and art direction of Evolution.
II. A new name!
So, the game has a new name now: "Evolution: The Last Ball"
It's a comedic name I personally chose to get the players into the mood of the game. For those new to the game, the prior names were "Project: Evolution" and "Evolution." I think we can all agree that the new name is much better =D
III. New Art Direction!
As hinted above, the art direction has changed a lot. This is due to Nuverian, the modeler for our other game, Darkness, wishing to join the project. He came to me with a few ideas for a new art direction and came up with this tasty piece of concept art: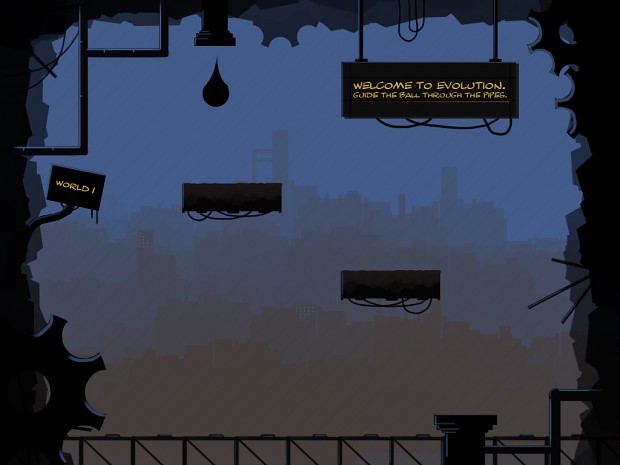 The great thing is, for the most part, this is how the level can look inside of Unity3D. So while it is indeed Concept art, this can pretty much be turned into an actual in-game shot. He's also been working on a new Menu image. Here's a crop out of what he's done thus far: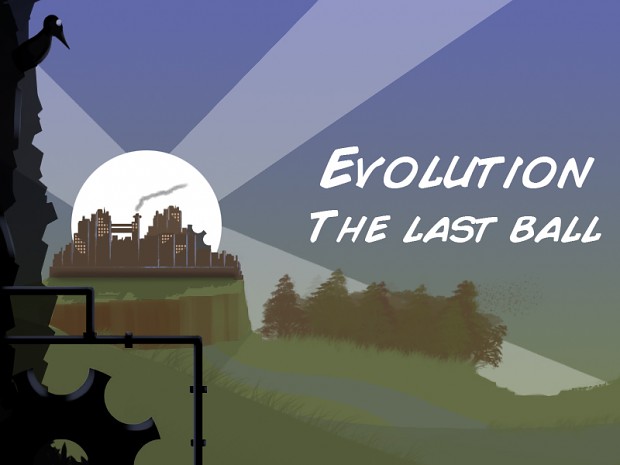 IV. End of this Update
And that's it! More information will be coming along shortly. Until then I hope you all enjoyed this update!