Major Update to Wartile with a 15% discount
'Thor's Wrath' is an exciting new mission variant with new challenges where players embark on the search for ancient relics connected to Viking Mythology in a revisit to the Heidrun Clan. Trail of Tyr now takes the available number of playable Battle boards in Wartile to 8, with more coming in forthcoming updates.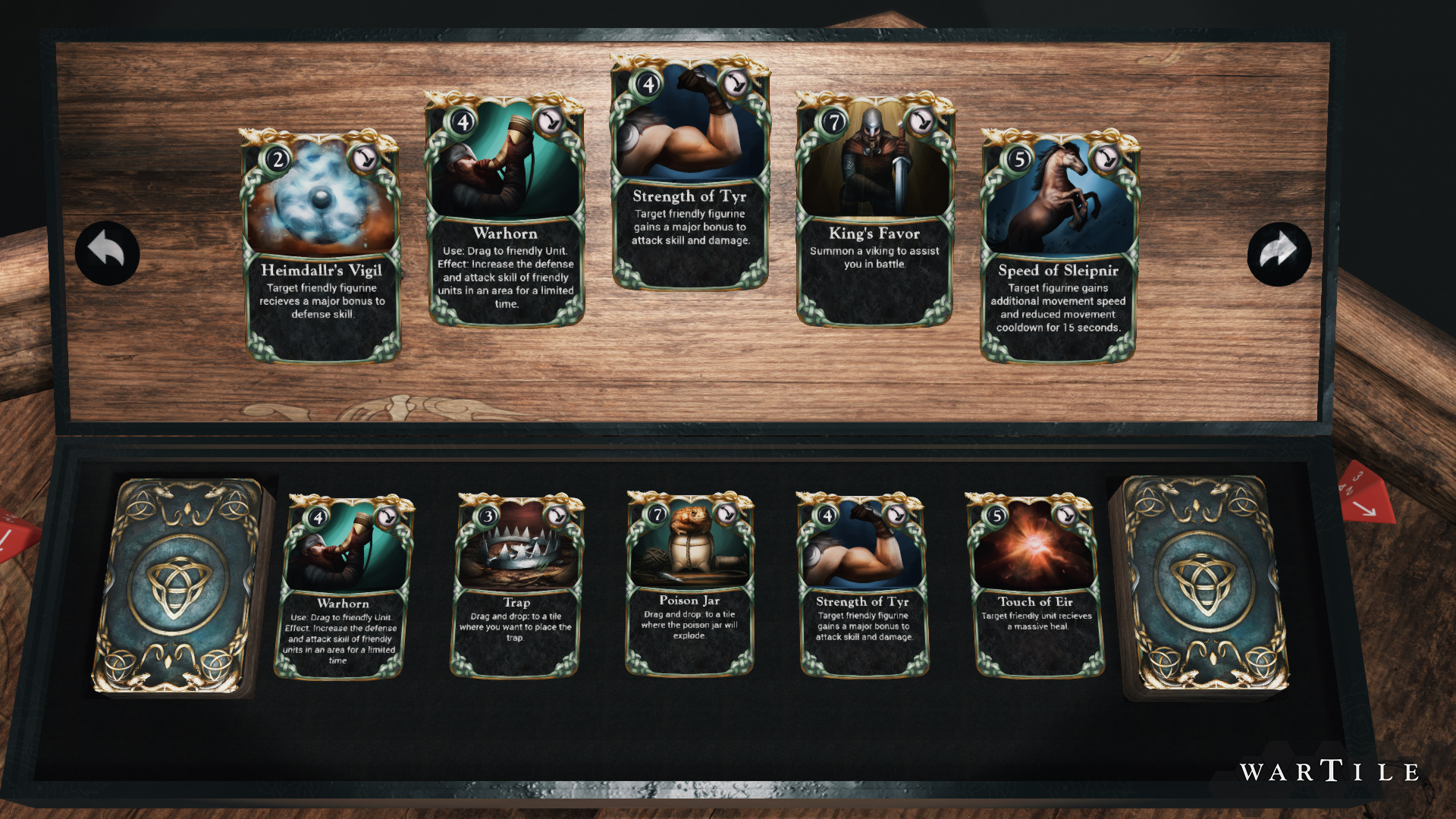 Other updates and tweaks include brand new art for Ability and Godly cards, which have been revamped with new art and colored markings so players can distinguish them more clearly.

Poisonous toad dust bombs have also been added to the player's arsenal of deadly assets and, for those keen to get up close and personal, the Viking headbutt will allow players to stun opponents during an attack.

Oil Bombs now provide a short based range attack to engage in full on Viking arson, and no Viking rampage would be complete without the healing benefits of alcohol - flasks of medieval Mead can now be consumed by your Viking to provide a small recovery to health.
Apart from these key features, lots of other features / content have been added or improved and. Visit our News section to get the full overview.
Learn more about Wartile from the Steam Store.
Wartile can also be purchased from the Humble Store