It's been a few months since Tourney went live. There has already been one fairly big update (v1.2), which was the "creative pack". That release featured a sandbox mode and a decorative flag placement mode - where you could basically put bunting all over everything.
Now, a new big update: version 1.3 is live! More free stuff!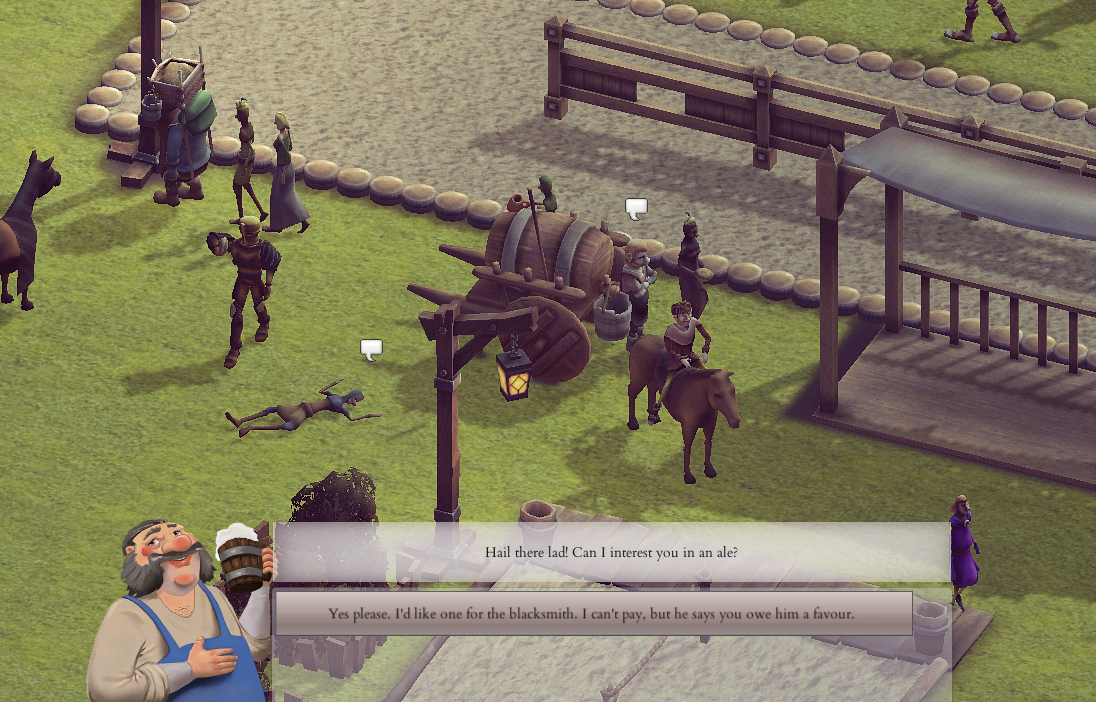 v1.3 contains a new bonus scenario: "The story of Plip". The beginning of the scenario features a little RPG - you take direct control of the squire (called Plip). You help him as he arrives at his first tournament, and goes about preparing himself. Once you complete that short section you then are presented with one of two alternate scenarios you can play through with Plip on his path to glory, the one you get depends on how you role play in the first part.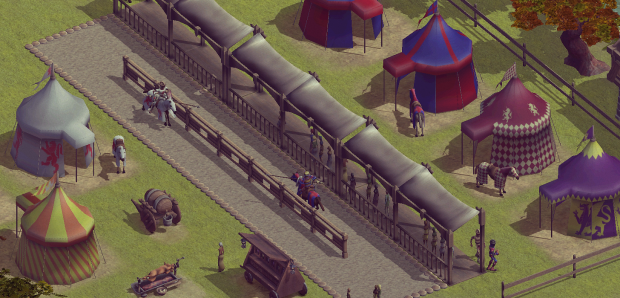 Aside from the above there's a few additional things that come with this new update!
Story of Plip mini-RPG & two alternative endings which are unique full length scenarios

Brand new background music

Large decorative statue of a knight which appears in the new scenarios, and elsewhere (e.g. levels at the end of the campaign)

A few new achievements to go along with the new scenarios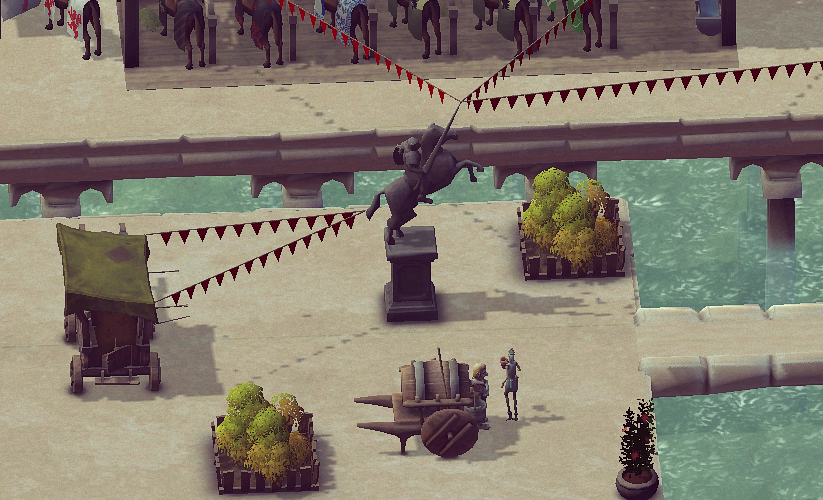 It's great to be releasing new features for the game. The feedback so far has been very encouraging, and I look forward to working on more content further down the line!