There are a huge handful of changes in the newest version, once again, here we are in a video, being dorky, and showing you the latest version.
The major things we've done are:
A major overhaul to the visuals
Added charge attacks to melee weapons
Pop up damage text
The Numbers on your player read out now flash when they change
We also added some new monsters and weapons, upped the health from healing potions, and a few other things. The full change log is here: Backer update
We also broke Multiplayer death a wee bit, so we'll be patching that, but for now you float about and charge your nonexistent weapon >.>
The next update will be mainly focused on the music.
In other news we are thrilled at the amount of yes votes we have gotten on Greenlight in the last few weeks! We are now in the top 20!! And just look at our lovely yellow line!!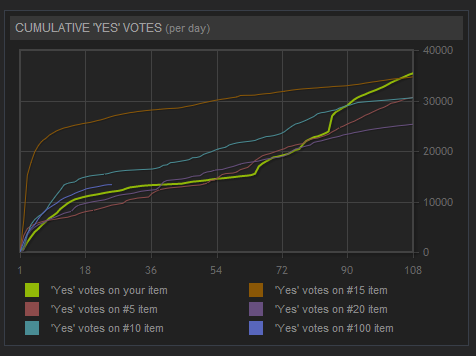 Thanks for all the support guys!