Hey there,
We wanted to let you know about the new update we pushed a few minutes ago. Here is a list of what you will find on it.
Metagame Major iteration
We implemented several features in the metagame and it´s all starting to come together. We still need a few more iterations, but we are happy with our progress here.
NutcrackerWe equipped the caravan with the "Nutcracker", which is an upgradable high tech drill. This drill is able to perform searches all around the map for special items and loots, such as weapons and ammo. You can also pay to hear some rumors on specific coordinates where to find special treasures and weapons. Depending the quality and level of your nutcracker you will have more or less chances to find something and it will also affect the amount of loot you will be able to collect.
RumorsYou can pay to listen to rumors on the different settlements and special locations. Right now, rumors only tell you where you can find special loot zones. But in the near future, we plan to add more, such as telling you where to find interesting weapons, ammo or caravaneers to hire + interesting side missions to earn a few extra scraps and loot. If you want to try this feature right now the only place to do it is Dramine City.
Caravan upgrades
You can now upgrade your caravan in many ways spending scraps. You can upgrade your caravans: speed, a2p cap, inventory cap, sleeping cap, nutcracker level, barter skill.
Weapons icons
We implemented the new icons on the weapons and items. So... good bye white siluette placeholders and welcome colorful icons. Here is a sneak peak: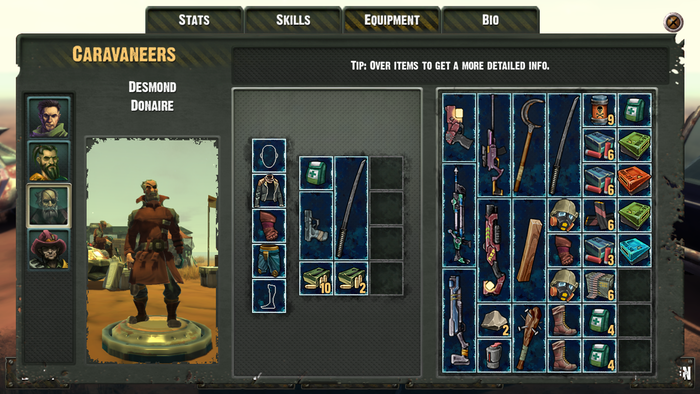 Weapons augments
We iterate a lot on how to make weapons to be more customizable and upgradable in a realistic way and without making a super mega feature that we will never be able to finish.
We came up with a solution that we hope you will like enough and will satisfy your thirst for weapons customization. Right now all the weapons, melee and range (not consumables as grenades) will have 1 to 3 slots for augmenting and improving the stats of that weapon. So... you can loot this augments and then attach them to the weapon of your choice to improve damage, range, aim % or critical chance. Once it is attached to a weapon, you cannot take it away and attach it to a different weapon, so choose wisely.
For now, you can only get this augments on the trade shop at Dramine, so you may want to drop by and check it out.
New Missions/Maps
We integrated 3 new mission/maps and a cutscene. The first mission/map we implemented is the "National Library", the second is the "graveyard" and the third is called "Dog camp". Here is a preview of the first 2. How do you like it? Can you imagine what type of mission would you need to do at this places?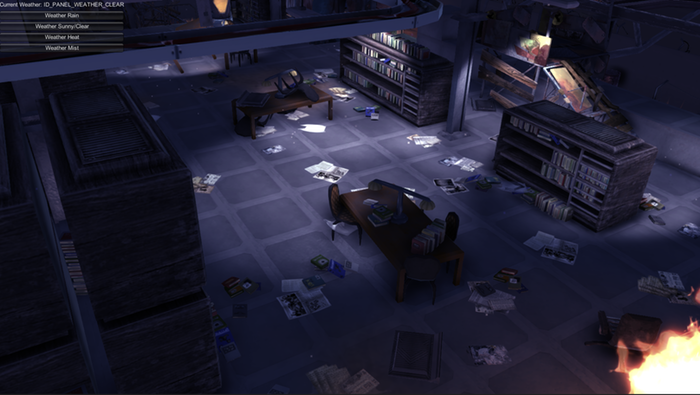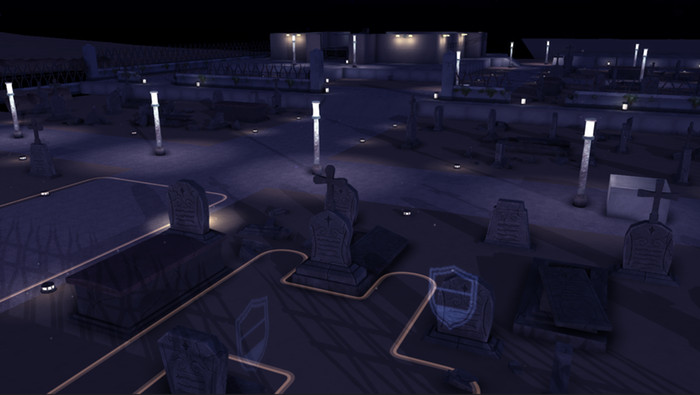 Inventory system iteration
We listened to your feedback on this and did another iteration of the inventory system. So right now you can split ammo and also empty your guns so you can manage ammo as you wish. You can do this by right clicking over the ammo you want to split.
New creature: mutated dog integration
We have been working on this creature for a long time and we were able to finally integrate it into a map/mission. How do you like fighting mutated creatures? We are planning to add more in the future. Any ideas on what creature you would like to find in the Fallen Universe?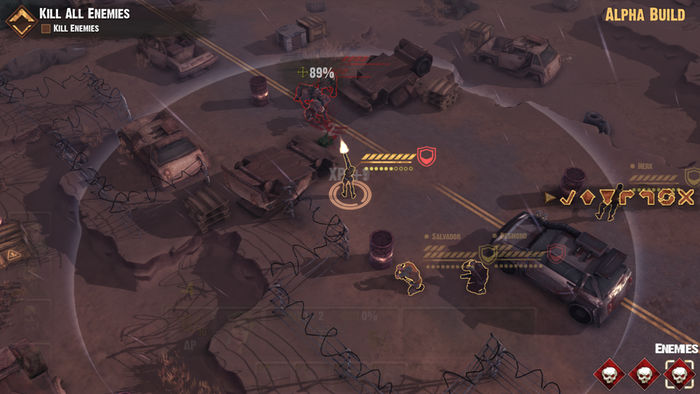 Tactical Deepness
We wanted to keep working on the tactical deepness of the game, adding a few more options to do within the mission. Right now we implemented object interaction, such as opening doors, hacking computers, triggering bombs at a distance, and so on. We still need more time to fully integrate this feature into the different missions/maps, but you can start tasting it in some levels. Please let us know how you feel this, as we plan to iterate it a few more times.
Right now you will find automatic doors and manual door at the map "Car Dump".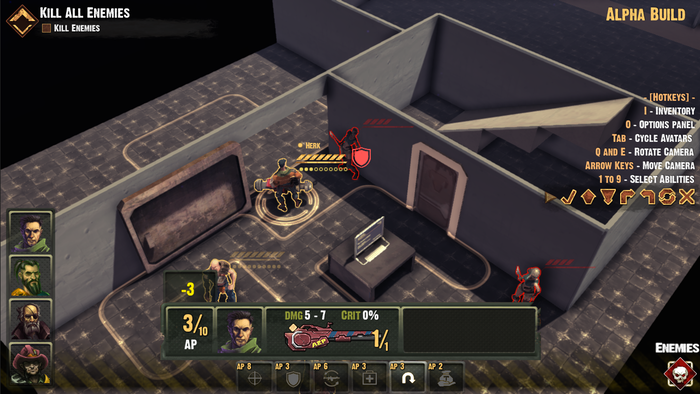 Winning conditions
We worked on a lot of different winning conditions, but still didn´t translate them all into the maps/missions. Try the Gas Station level if you want to try one of the new implemented winning conditions, we don´t want to spoil the mission, so that´s the only thing we are going to say about that.
Quest Log
We implemented a Quest Log, where you can keep track of all your active and completed quests in the game.
New Death: Exploding body
We added a new type of death, caused by explodable weapons, such as Rocket Launchers and Grenades. This basically will tear your body apart, so be sure to stick together unless you want to end up like this guy below...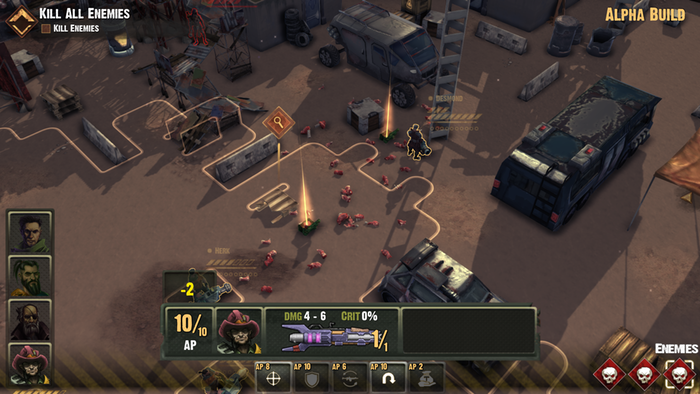 Well, that´s it, we hope you like the direction of the new iterations and features and please let us know your feedback. It is very important for us to keep iterating the game together in the right direction.
Please remember to help us spread the word about Fallen: A2P Protocol so more people can join our community and build a better game together.
Share Fallen: A2P Protocol Steam Store Page on Facebook
Share Fallen: A2P Protocol Steam Store Page on Twitter
Share Fallen: A2P Protocol Steam Store Page on Reddit
Fallen: A2P Protocol Steam Store Page
Fallen: A2P Protocol on Facebook
Fallen: A2P Protocol on Twitter
Fallen: A2P Protocol website