It's been about half a year since the last update, I apologise again for the lateness but I was busy with college stuff and kind of lazy.
We've got a motherload of stuff to show you in this update. I'm just going to skip the introductions and get on with it.
1. New weapons
These are all to do with the NAC faction (sorry, but our first priority is with this faction first. Once we finish the mod, we might start thinking about the EU and PAC for weapon-related stuff). They still need some work though. We haven't thought much about the capacity of their magazines, their fire-rates, their muzzle-flash colours, their name or anything like that yet. We are primarily focused on getting them textured and animated first.
NAC Pistol


It is just a masterpiece, thank you BlackCat for letting us use this in the mod! Such a major improvement over the previous pistol.
Made by "BlackCat".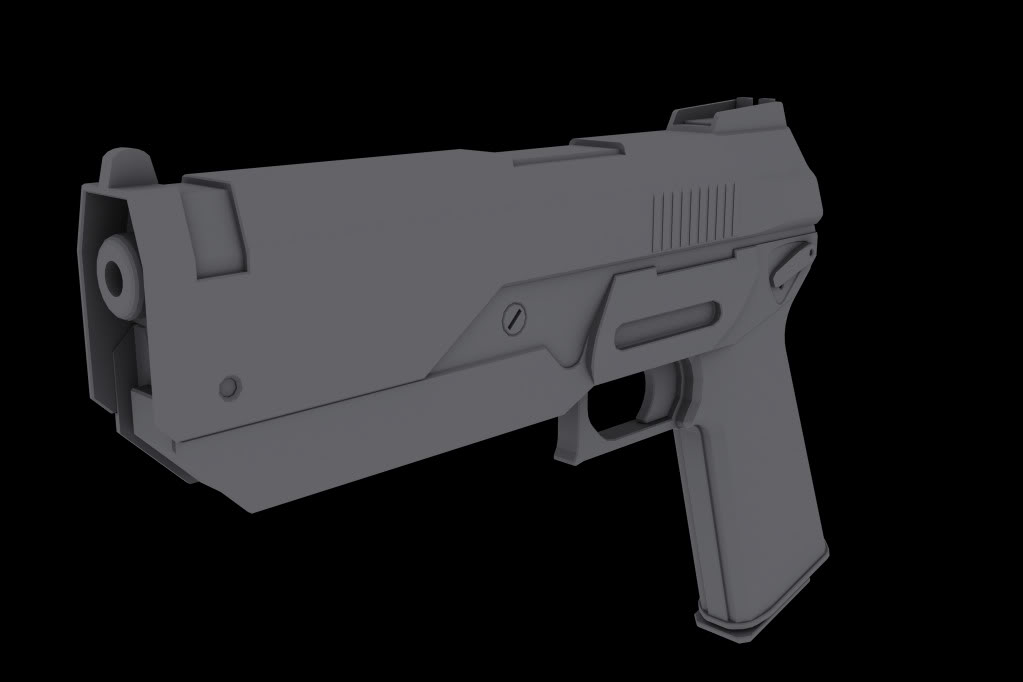 NAC Sniper Rifle


Had this weapon model for quite a while now (was called the "Barker", but we're thinking of giving it a different name instead), but it was in low-poly form when you last saw it. It has now been given a lot more detail and is almost ready to be textured and animated. I think it's a beautiful sniper rifle for the NAC.
Made by "HustlerJohn".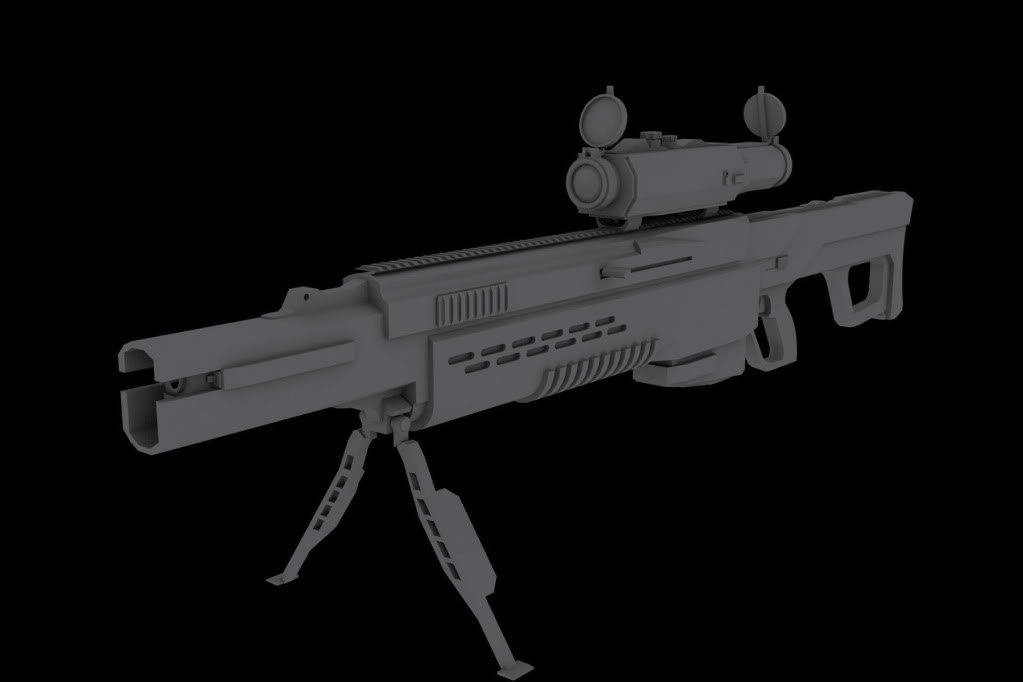 NAC SFCR-9


A weapon that will replace the Voss L-AR unlockable weapon slot for the NAC team. The EU and PAC teams can only get this weapon if they pick it up off of a NAC assault kit with this weapon in it.
Made by "HustlerJohn".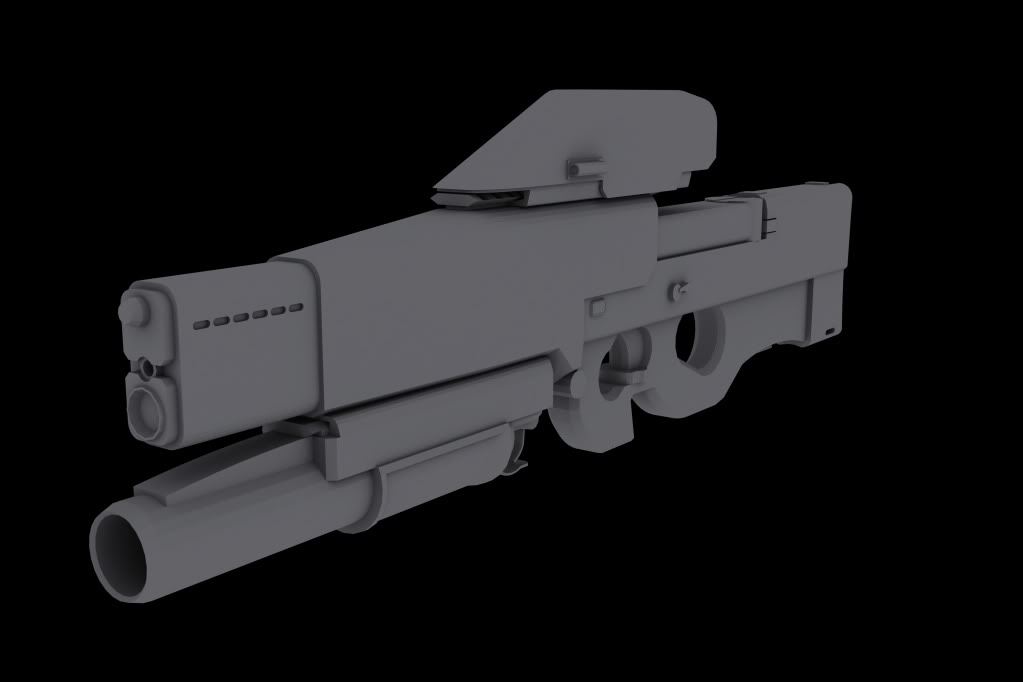 As I said in the Home page's comment section a while ago, we managed to find Kyle's SMG again which is great! I have been thinking of getting Sgt. Rho's version of the SMG he made (in the last update) to be used as a micro-SMG unlock for all team's Recon kits as a replacement for the pistol. So, you have two unlock slots for each kit in the game. For the Recon kit, you can choose to either have an APM + RDX (what people usually pick in 2142), or have a micro-SMG (which will replace the pistol) + RDX.
Made by "Kyle".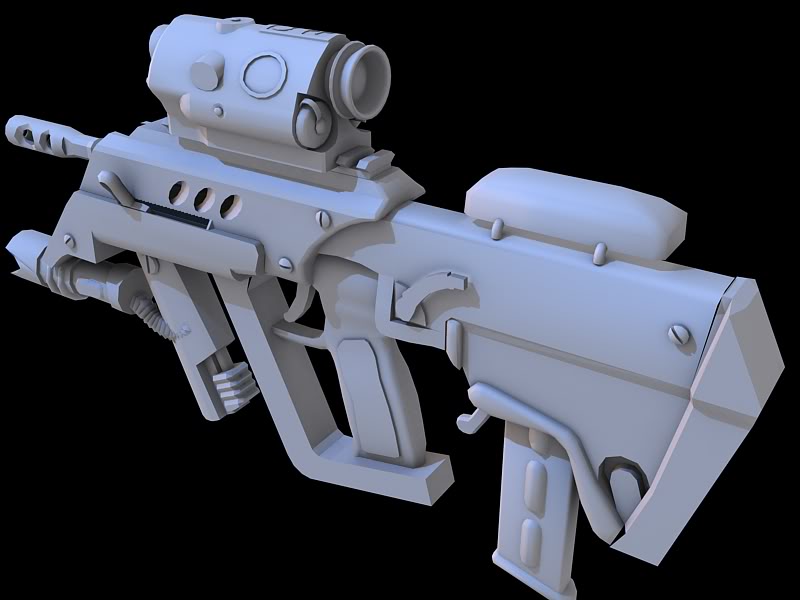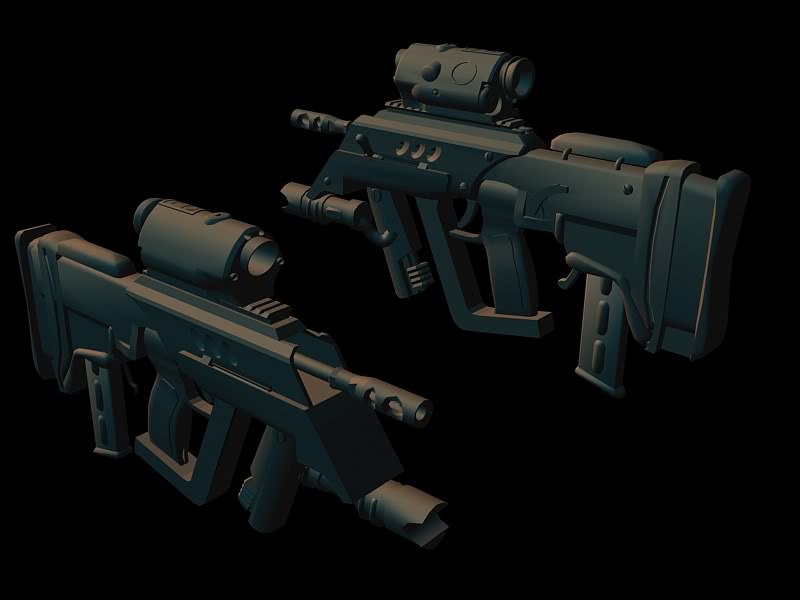 Work in Progress - First Person View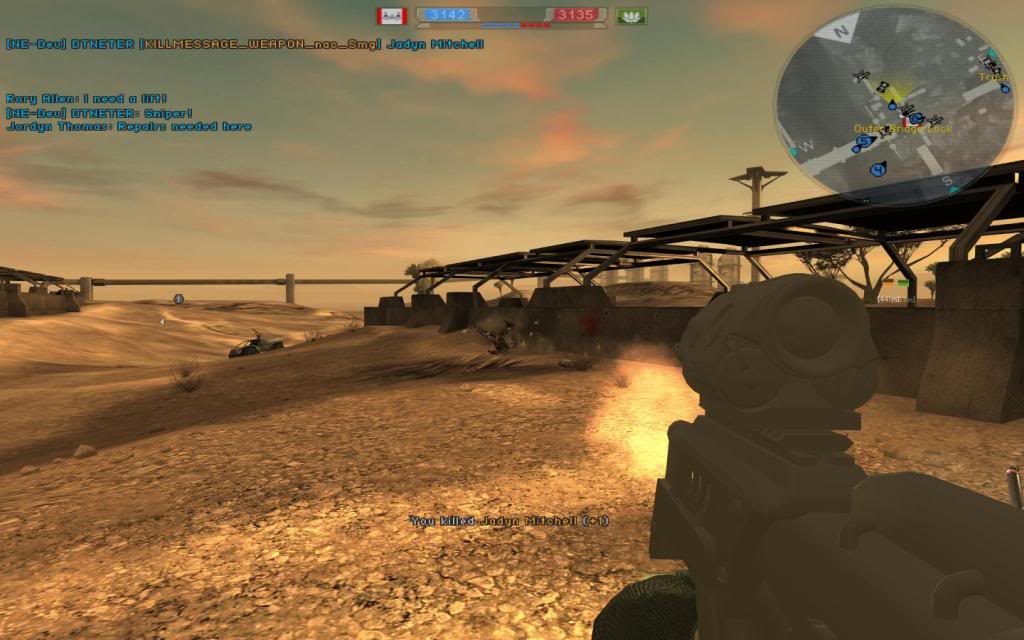 2. New Vehicle
By now I thought we would've managed to finish some of the other NAC vehicles, but apparently they still need more work before showing them... sorry. But, we do have one vehicle to show.


This jet you've probably seen before in the videos, but there aren't any images of it yet on the ModDB page or anything talking about.
Its model is based on the Russian SU-25 "Frogfoot" and MiG-29. Reason why we decided to make it look like a traditional jet is (basically) because jet fighter technology hasn't progressed for the past 100 years in the mod's story, atleast in Europe and Asia. North America, on the other hand, have been progressing on jet fighter technology and when they decided to join the war against both the EU and PAC, they brought their technologically-superior jets with them.
So the EU and PAC are like "OH SHI- GET OUR OUTDATED JETS IN THERE TO TRY AND COUNTER THEIRS! OH, AND DESIGN SOME ANTI-AIRCRAFT VARIANTS OF OUR APC'S TO MAKE AA-VEHICLES!" (in a map with jets in them, there will be an AA-variant of each faction's APCs somewhere on the map to counter the jets. The NAC's jet is also going to look a lot more futuristic than the EU and PAC jets, it's still going to be balanced with the other team's jets. The "technologically superior jet" stuff is just to do with the story about why the EU and PAC's jets are going to look outdated since this is based in the 22nd century)
Made by "theXHS".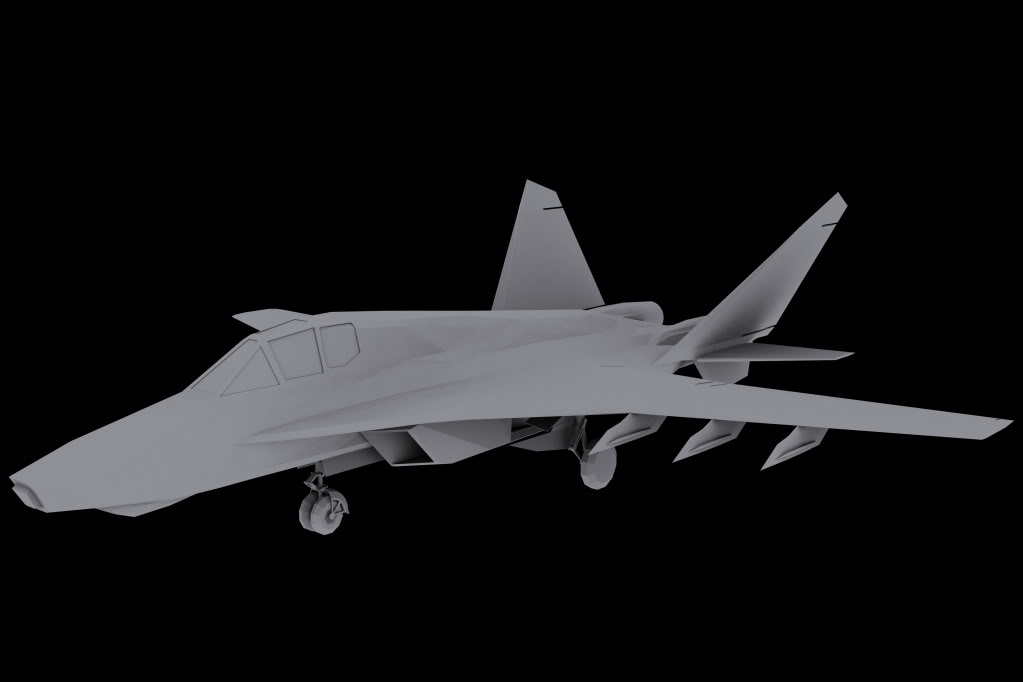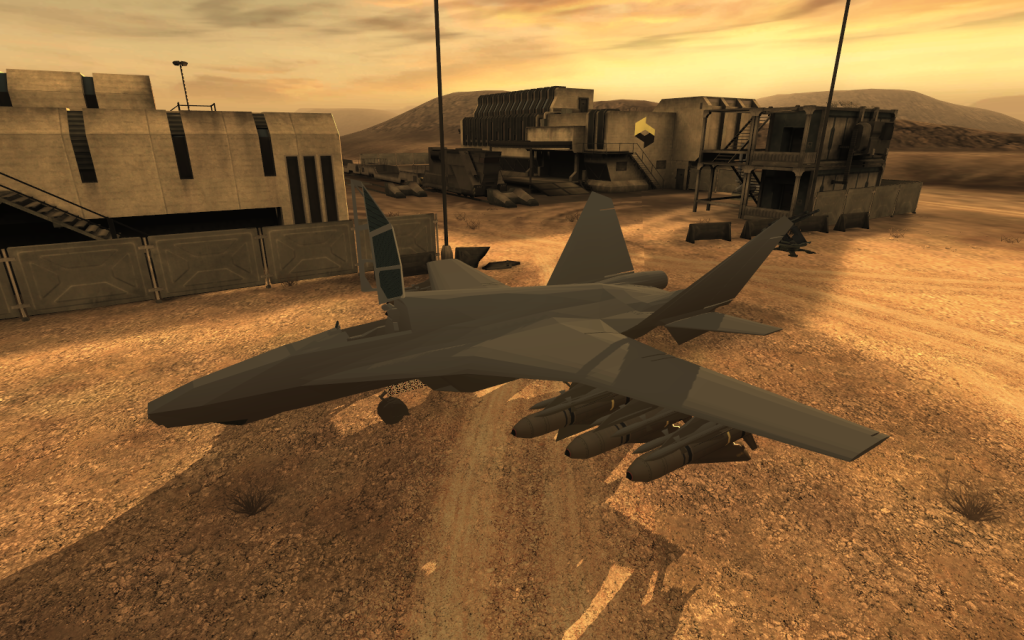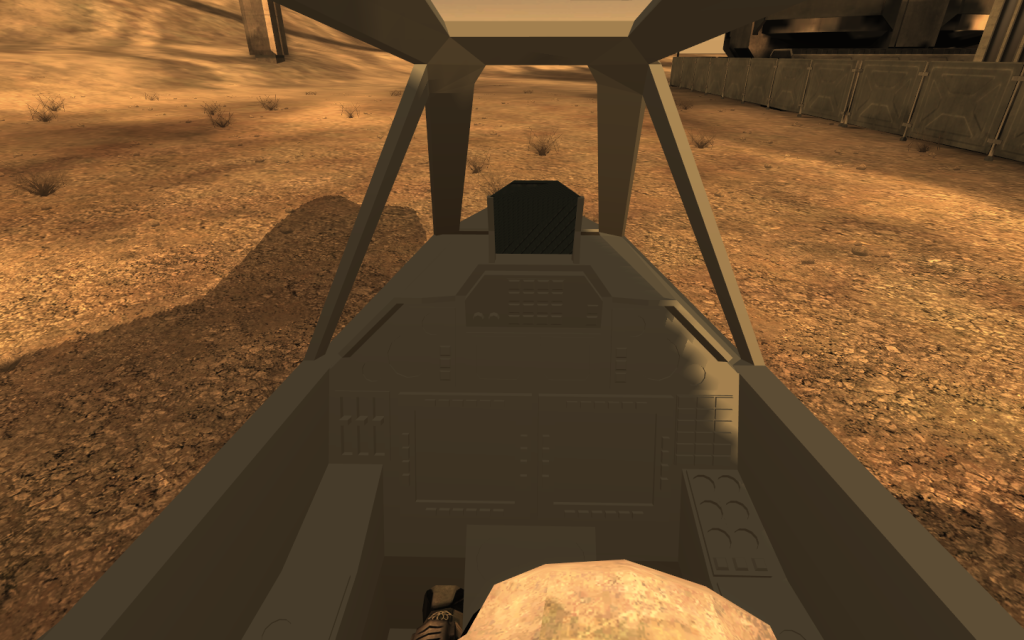 AGM Bomb - Work In Progress

Thank you Jones for skinning the AGM bomb (fitted to the PAC jet) for us!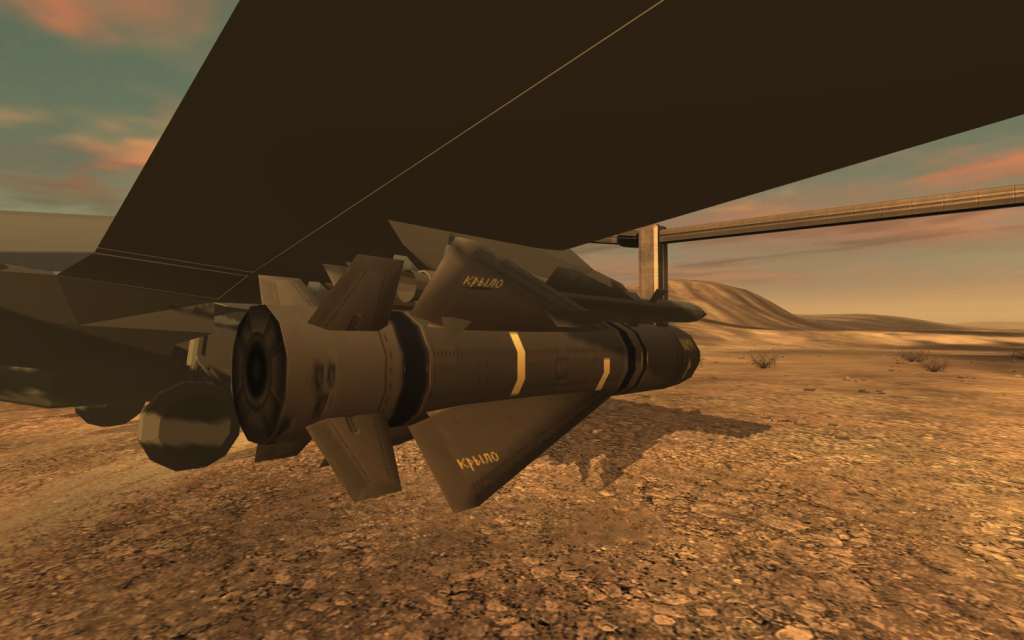 3. New (HUGE) Static Prop
Any of you who have been reading the comment sections about us talking about this secret "THING" or "YOU-KNOW-WHAT" and have been wondering what it is, well... this is it.


Yes, a bloody aircraft carrier! This thing is a lot bigger than the BF2 carrier, it's like 2x the size of it... seriously, it filled up almost the entire water-space in between Wake Island when we tested it ingame. The carrier will be used in an aerial-battle map that we will make some day. Dtneter also says that he may be able to make moveable elevators on the carrier.
I don't think we will be able to make a NAC Titan, we haven't got the power to do that (not unless we get more people working on the mod or something)... but I think this aircraft carrier could serve that role in the future. Sure, it doesn't have much of an interior yet (it has a huge empty room in the centre), but we might add in some corridors, a core etc so people could try to invade and destroy it in some sort of Titan mode and we could try to make it moveable aswell... but don't get your hopes up, it's just an idea I thought of.
Made by "HustlerJohn".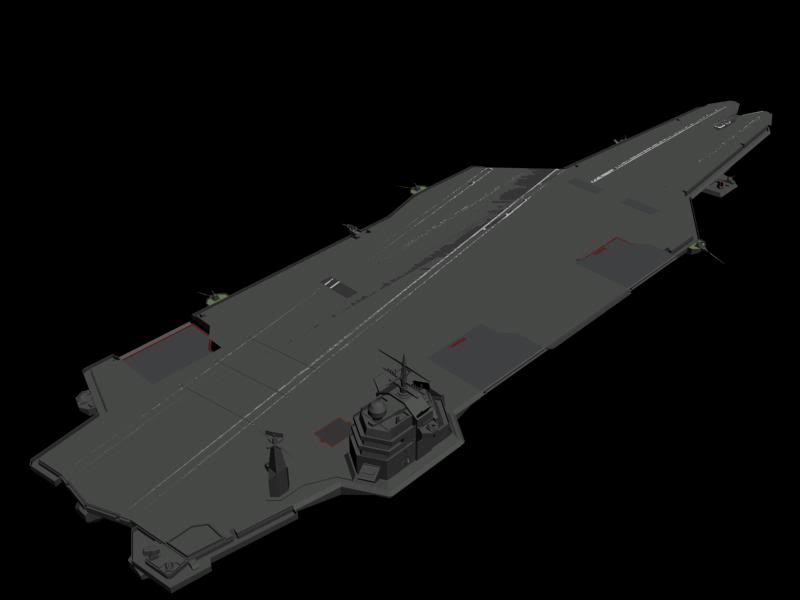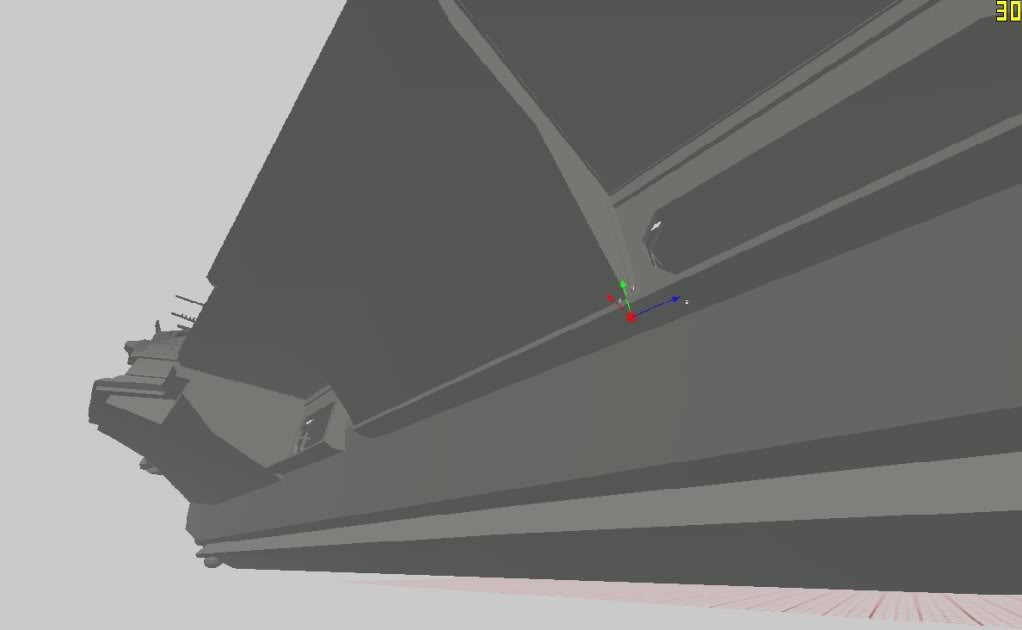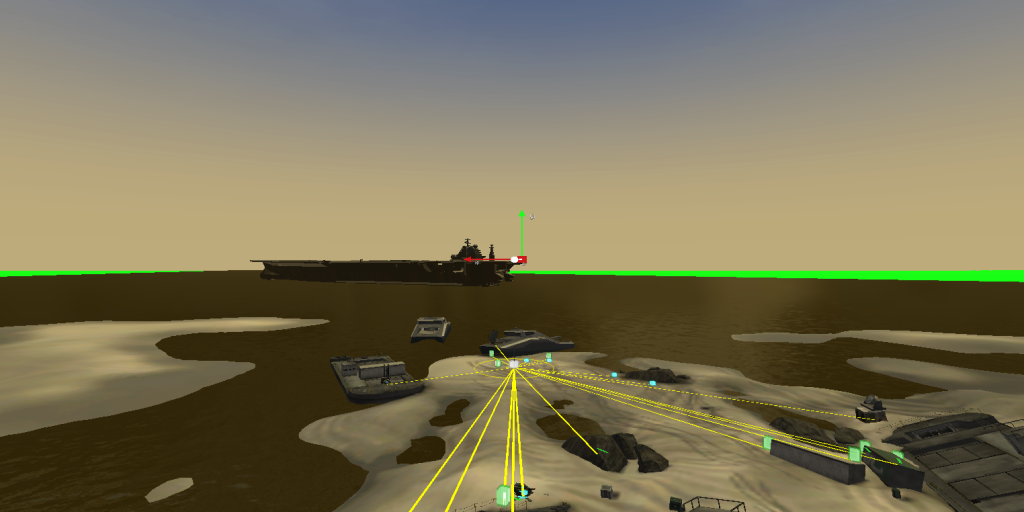 He has also made new carrier AA turrets (a gatling turret and a missile turret) which will probably function like the BF2 carrier AA turrets.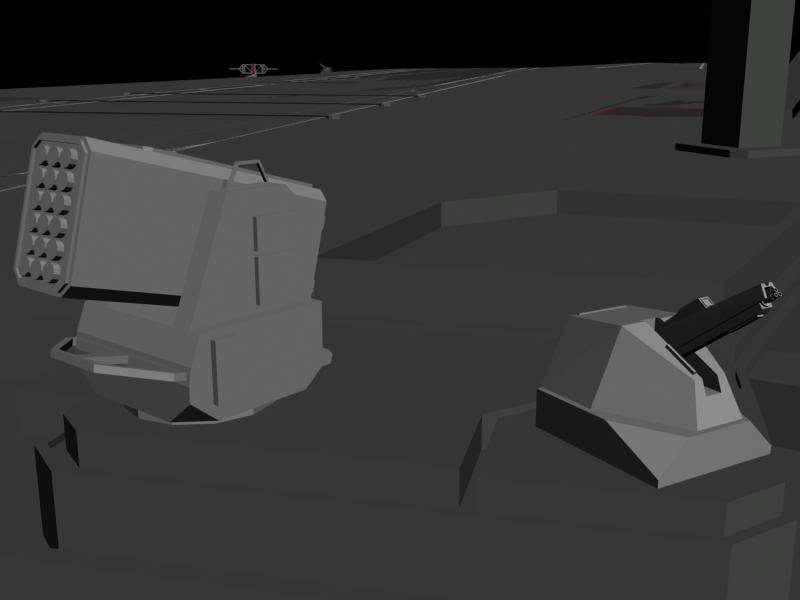 Videos:
4. Status on Mod
- Given the mod a basic story (top of the home page) so you know what the heck is going on.
- At the moment, we don't have enough people in the mod to help get this out faster. If you or anyone has the skills in the list below and is willing to help the mod, just give either me or Dtneter a Private Message on ModDB. Alternatively, if you have X-Fire, add us and we will talk (account names available at the top of the home page). We will be really grateful if you could help us, it will give our mod so much progress.
Highly Wanted



Texture Artist - HIGHEST PRIORITY!
- As of this moment, we badly need a texturer/some texturers to texture all of the models shown in this update
- Texture all weapons, vehicles, props etc
- Re-texture some already existing weapons to fit certain maps
Modeller
- Model NAC light/heavy armoured soldiers + kit
- Model NAC vehicles
Animator
- 3p animations of soldiers carrying/reloading/firing new guns


Voice Actor
- Voice the NAC faction (we would like three people; one person to voice the Grunts, one person to voice the Squad Leaders and one person to voice the Commander).
- Voice actor needs to have a good microphone (e.g. Samson Q1U maybe), an American/Canadian accent, experience with making voice overs (not that much experience needed though, just need to understand the processes and stuff) and willing to do it for free.
Concept Artist
- Come up with new designs for new vehicles/weapons/props/maps/whatever
Beta Testers
- Testers will be required to test certain parts of the mod to check if they are working properly (obv)
- Very easy job, but the more the merrier
Mappers
- The more the merrier
*EDIT*
Ingame Actors
- When (atleast) the NAC jet, NAC air transport, NAC APC, NAC aircraft carrier and atleast one NAC soldier have been modelled, textured and put into the mod (can be the recon/assault class with light/heavy armour, anything man. We NEED that NAC soldier 3D character made), I would like to make a 5 or 6 minute trailer using as many ingame actors as possible.
- Of course, this won't be for a while (since that is A LOT of stuff to do), but I'm just putting the word out for the future.
Well, that's all we're going to show in this update. I hope you enjoyed it.
The next news article will be in about 2 or 3 months. We will keep posting videos/images of anything which we think is worth showing during this time as usual.
Jin

You can also

visit

our

forum

on

Fallout Studios

:
Forum.falloutstudios.org
Credits
Dtneter
Ekalb
Kalo Shin
Sergeant Rho
Jinzor
Spatchman
Slevered
Kyle
Dr.Knick
Pav3d
Jack Williams
Wildcat
Deadpixel
Bergerkiller
Groovydawg
Rhys MCG
Jones
7Game
BlackCat
HustlerJohn
theXHS