Hello.
Its been a while since an actual update came about this Remastering Project. Today im showing off some progress related to modification. Long ago i released this project as a "Teaser" and susceptable patch
Its time to reveal what i managed to do in the time missing.

Operation Locker Remaster is in Alpha Stage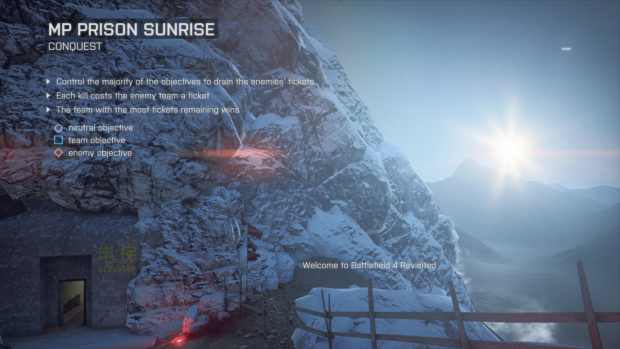 Most forces was put in the "Michael Bay Movie" map of Battlefield 4. Since it features a strange visual bug related to "yellow" tinting, remaking the weather was a good idea. While remastering the weather with Cinematic Tools,i took the liberty to fix some issues with sun position.
This is the loading screen of the Alpha Version currently being made. It will replace the standart Operation Locker if a release will take place. More information coming soon.

Weapon Remastering: Proper Balance



DICE did have the possibility to make a proper balance with such a big arsenal of weapons. For example is the mistreated AK-12 at Retail release being nerfed to the point which it became useless. By doing such, this weapon became unappealing to some people,opting for a faster fire-rate weapon.
WIth Battlefield 4 Revisited,AK-12 will regain its proper glory,by reintroducing back the 1000RPM Burst. Not only this weapon will gain updates and rebalancing, but other mistreated ones too. Of course, it will take a lot of effort and time figuring out a proper balance.

Content Replacement and Changes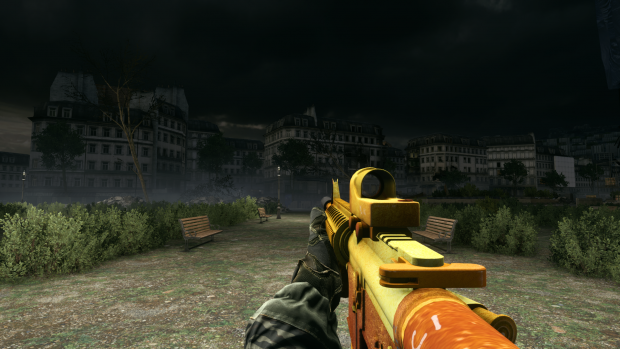 The Camo Variants offered in Battlefield 4 are softly said below average. They just some with different pattern surrounding the same color. My target is to change them completely and make some fresh additions. This is a prototype of "Golden Weapons" Camo featured in Battlefield Hardline.
Its not the same, but gives a different feeling when running with such types of weapons in the fight. Along with that, Layout changes,More Night maps and New Sounds are targeted to be included. Again, it will take a lot of time to do such a feature,but its still worth noting this in news.

Thats is what i have managed to make. Frostbite 3 is a very restrained Engine,and its really hard to make this work. But still, the results are astonishing and makes really want some modding tools to release.
Yet, this project is a fan and community made.
Chris T | Gaming Zone