Dear Action Figures,

Early Access Update 02 is finally here and we cannot thank you enough for all of your feedback and support thus far. We have been extremely hard at work implementing all of your ideas to further help develop HYPERCHARGE: Unboxed.

Thank you so much to everyone who has taken the time to provide their great ideas and suggestions. We cannot develop this game without you.

Below are some images and descriptions describing some of the main features you can expect to see within this update: (Please scroll to the bottom for the full change log:)

New Placement System: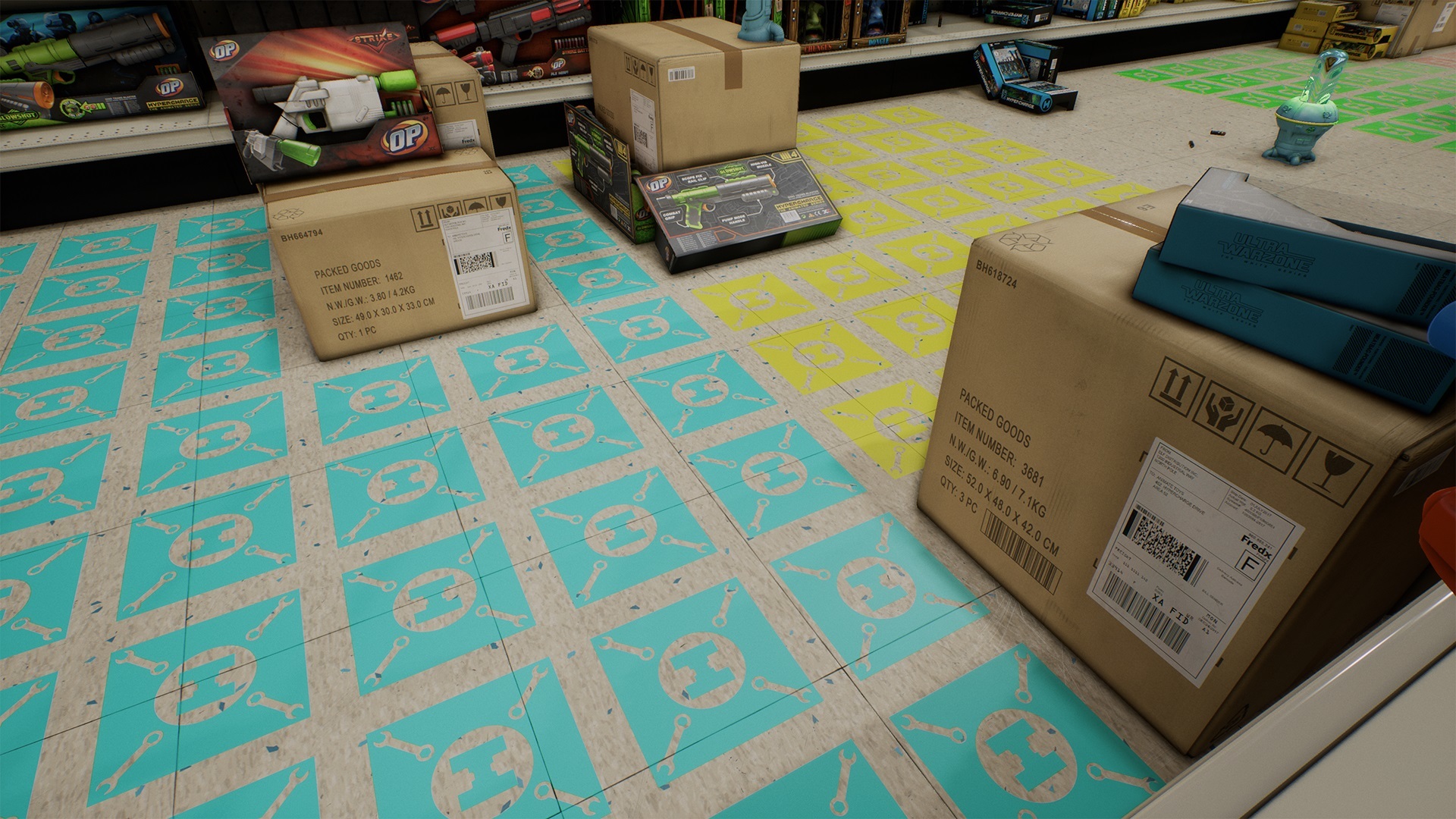 More freedom to build. You are no longer limited to set positions when it comes to placing your defences. Within the grid, players can now place their turrets and traps almost anywhere on the floor.

New Enemies: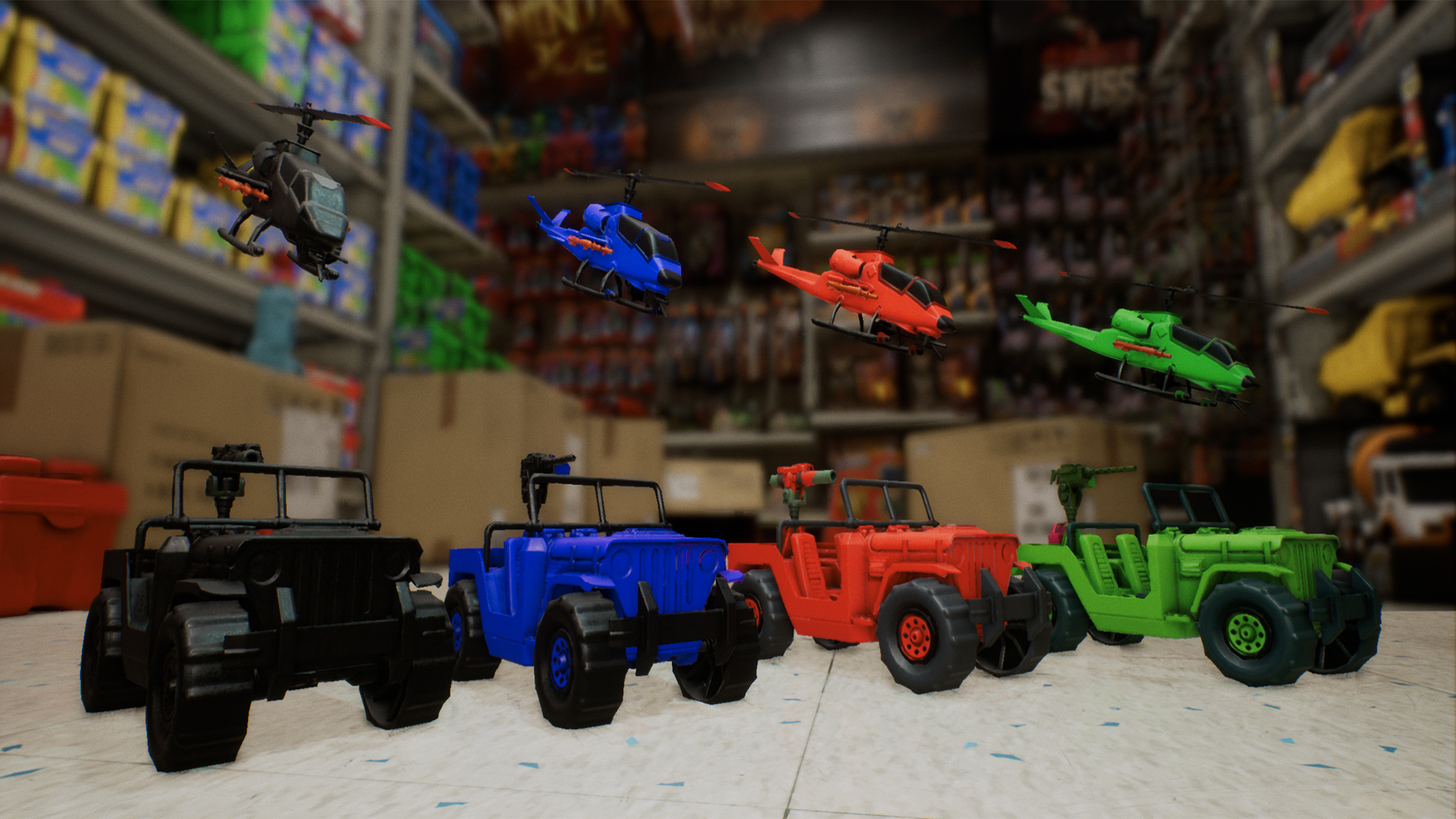 Watch out for those Helicopters that drop deadly bombs on top of you. Be also vigilant as the Army Man Jeep has a powerful .50 Cal Machine Gun and is ready to destroy you!

New Upgrade System for Turrets: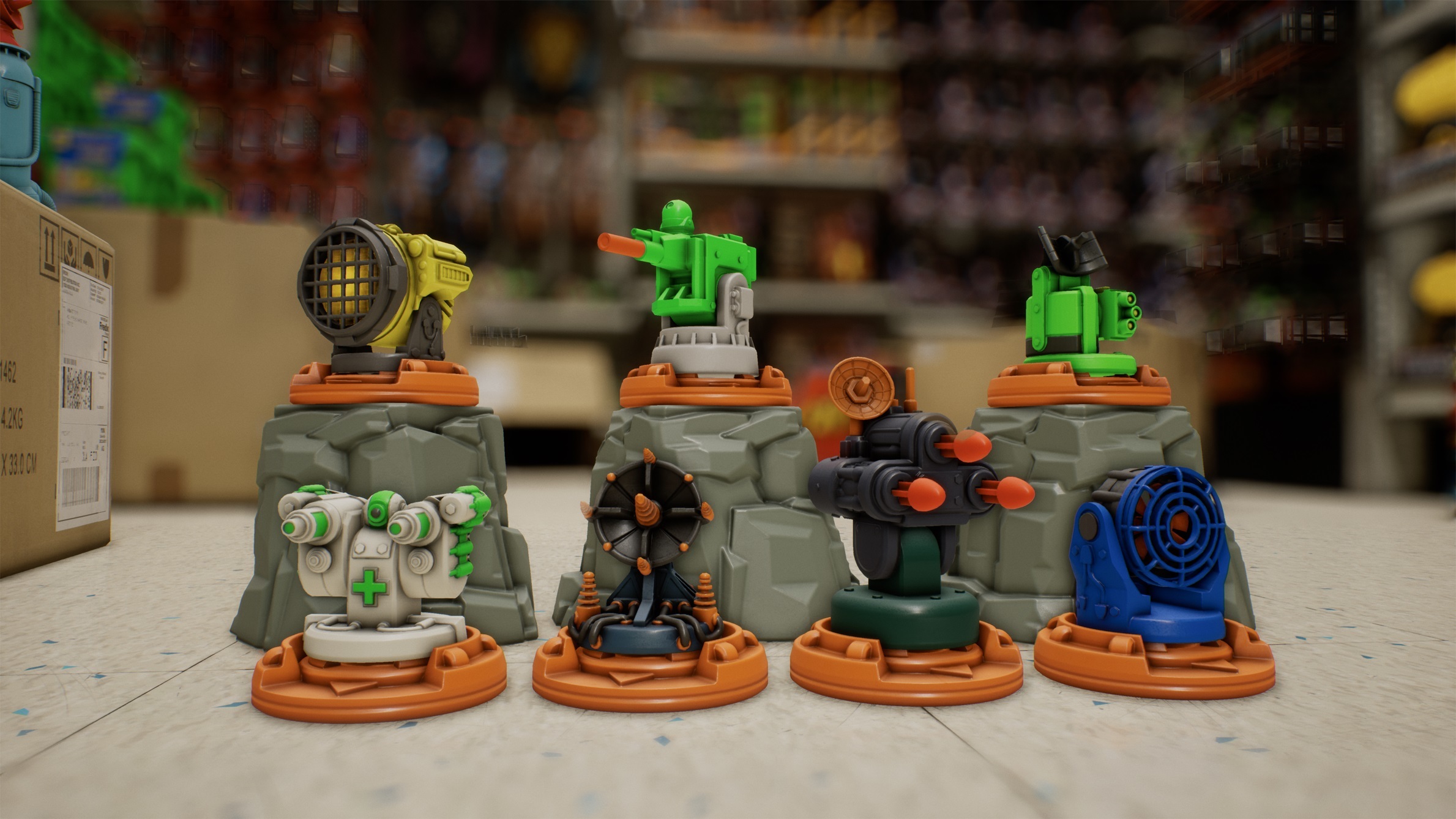 You can now upgrade your Turrets with the credits earned by surviving waves and destroying enemies.

New Traps: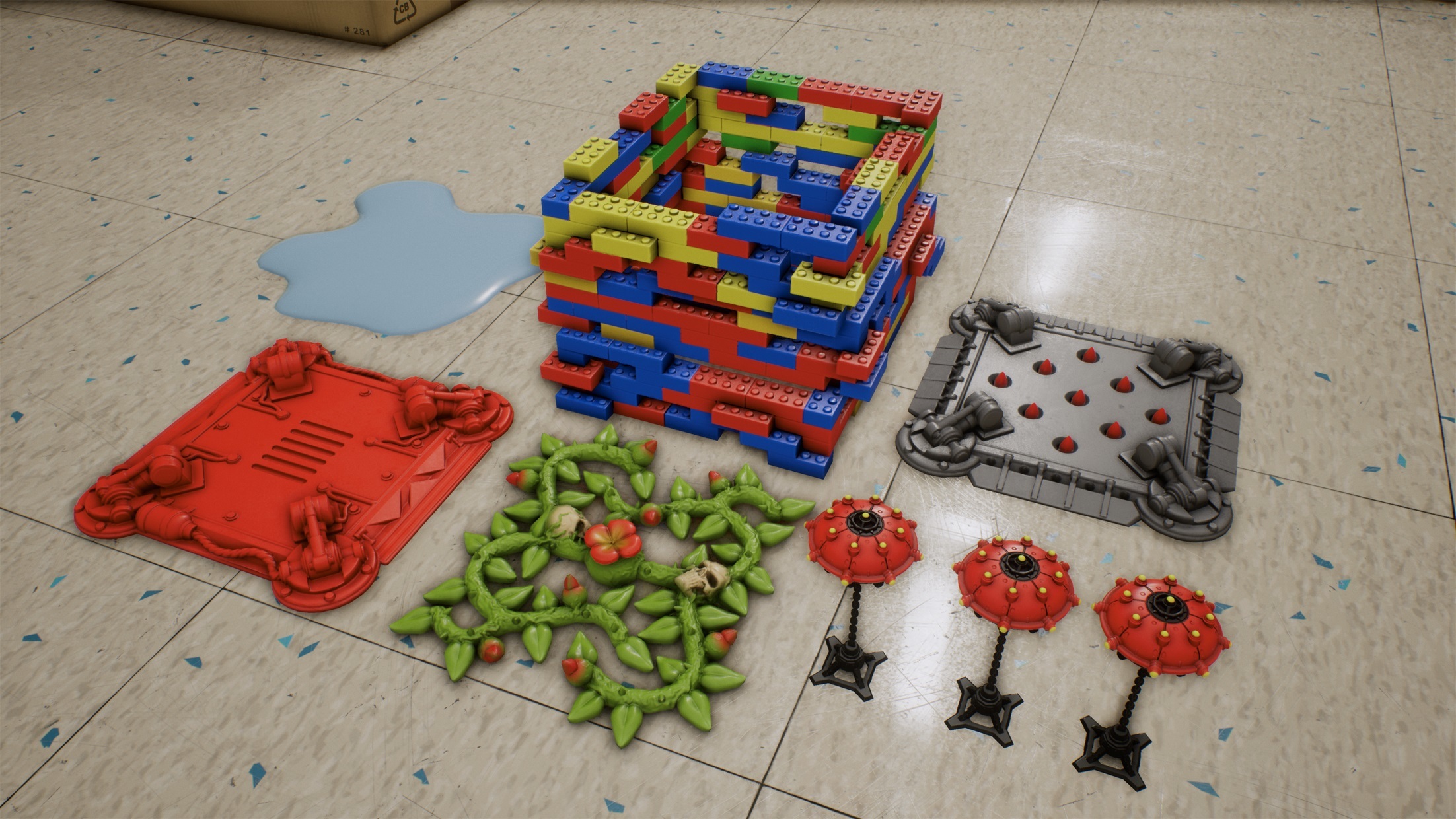 Damage and slow down your enemies by placing devastating traps that will help you survive each wave.

New Loadout System: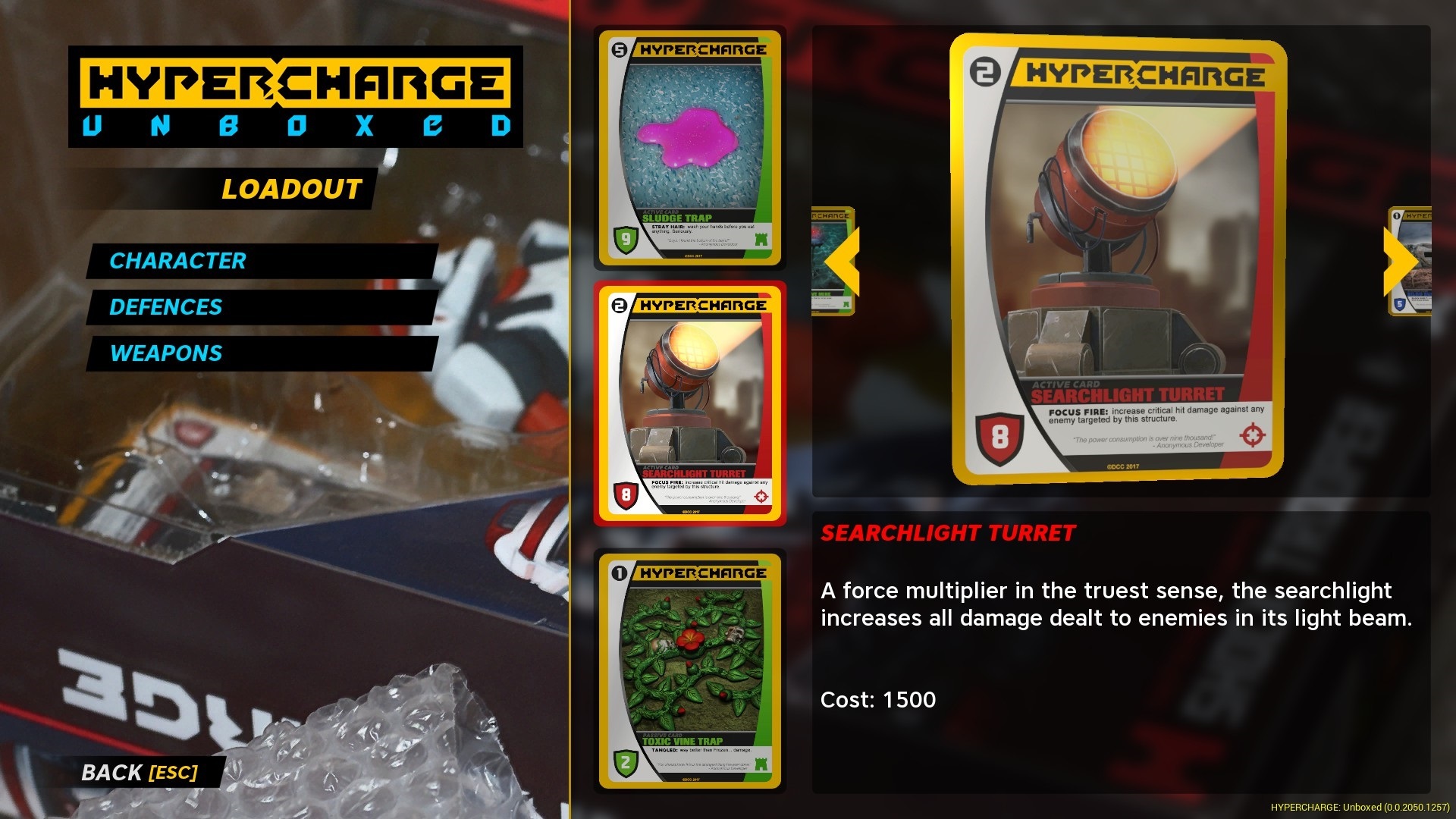 Players can now benefit from the improved loadout system while being able to choose from any 3 buildables they like.

New First Person Body System: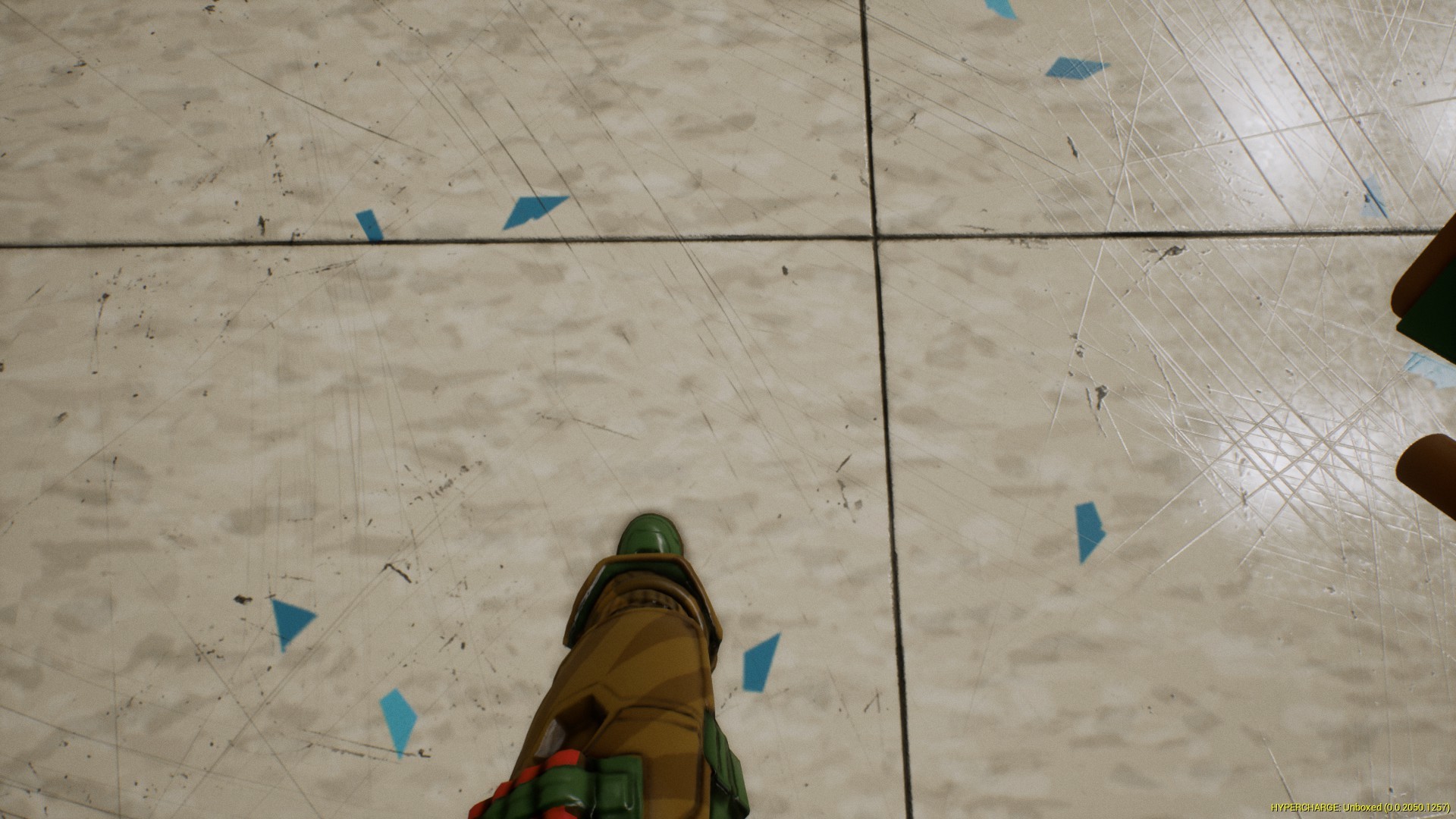 It doesn't help you in any way other than looking rather cool!
Here are the latest patch notes:

Major Changes:
Added split screen into multiplayer options.
Added new placement system for buildables. (more freedom when placing Turrets / Defences)
Added new loadout system, players can now choose any 3 buildables they like.
Implemented new upgrade system for Turrets.
Buildables can now be destroyed, giving back half of your credits.
Enemies will now destroy buildables blocking their path.
Meatbag Pounder now attacks player when in close proximity to it.
Zombies will now chase and attack players.
Credits will now be added to each players inventory at the end of each wave.
Bonus credit packs are now dropped at random from killing enemies.
Batteries are now collected at random from corpses.

New Content:
Added new map Toy Store Aisle 3.
Added Helicopter.
Added Jeep.
Added Shockwave Turret.
Added Searchlight Turret.
Added Turbine Turret.
Added Poison Vine Trap.
Added Spike Trap.
Added Fire Trap.
Added Gunk Trap.
Added Explosive Mine.
Added Bildo Wall.

Additional Changes:
Added toggle Sprint.
Added First Person body system.
Added new textures for the Tank and Jet.
Added resolution quality to video options.
Added damage impact camera shake.
Added shadows to capsules.
Added safety check for stuck enemies.
Added delay between Shotgun shots.
Added sound effects for each new buildable and their upgrades.
Added camera limits and adjusted first-person view system to adjust mesh offset based on view pitch.
Added new Meatbag Pounder sounds.
Added new buildable sounds.

General Improvements:
Improved first-person mesh asset and weapon mesh system optimisations.
Improved first-person shadows and lighting to reduce flickering.
Improved overall map optimisation.
Improved A.I pathing.
Improved Turret A.I.

Tweaks & Fixes:
Tweaked enemy wave numbers.
Tweaked buildable performance. (Turret damage, reload speed etc)
Tweaked Laser gun knockback when attacking enemies.
Fixed end game screen bug.
Increased power consumption of Turrets.
Scoreboard now properly shows player XP when in a sever.
Chat box now fades out when not in use.
Once again, thank you to everyone who has and is supporting us so far. We are nothing without you.

Good luck surviving the onslaught Soldiers!
Your Community Manager Joe and the rest of The Digital Cybercherries team.
Facebook Twitter