Now about this new post. today we bring you on of the mechanics we are going to implement in our game. The game will be an Horror type game with stealth being the main focus. For a little sneak peak about the story, you are a Portuguese man that is being incarcerated in a political prison and you need to escape or you will end up dying. Moreover the prison hides strange secrets, strange people and smell of death. What lies in the depths of hell...
Since you found yourself in this situation you ned to resort to your knowledge, cunningness and shadows in order to avoid the guards. To your disposal you will have one of three actions to help you escape. First is the basic crouch, that let you reach small spaces and walk silence near the guards. The other mechanic is the lockpicking, that allows you to breach rooms and open chests. Finally the third mechanic in the one we will show you in this video, the ability to throw small rocks that make noise on impact.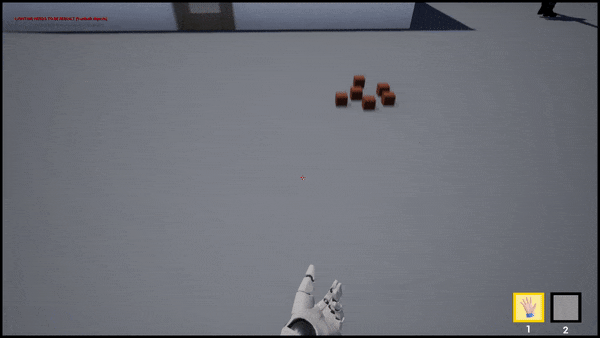 Before throwing the rocks we need to grab them. We can find the rocks across the map. We are still figure outing if we will have an abundant amount of rocks or if it will be a more scarce resource. This will affect how the we are going to design the map and place the enemies. Having less rocks means that they will only serve as help to pass a guard and not an absolute need.
Also for now we only have a placement for UI that represent how many rocks we have in "inventory". The game will also have a limit of rocks we can carry. (Something like 5 rocks). In the future we will probably have an animation for picking them up.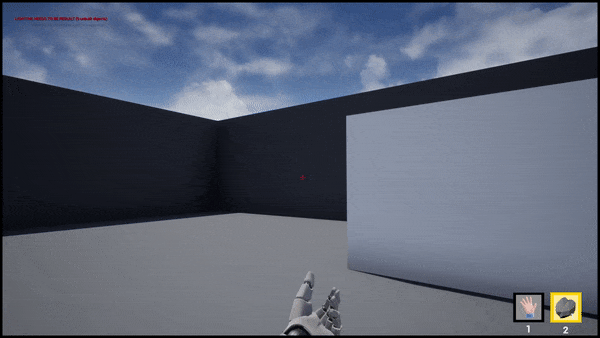 If you have any rock in the inventory would can throwing them. The objective of throwing them is to make noise, and make the guards investigate the source of the noise. In future develogs we will show you how the AI guards work and how they are affects by the rocks.
Thank you for reading our post, hope you like it. If you have any input for us fell free to leave a comment pls. See you next week.