M.A.I.D.s is rather a comedy than an erotic game. The gallery, nudity and sex scenes are merely additional features, which are making the game more "alive" and also provide additional interest to those who love this type of content. In turn, we prefer to emphasize the vast satire ranging from the circumstances surrounding the pandemic to the issue of U.S. politics and elections. We laugh about all conflict parties, without taking a side.
The novel will provide approx. 10 choices, which differ from our previous game (Meowhalla). It was feeling too short because the initial choices led to several different outcomes, which blocked another half of the script. In M.A.I.D.s, we introduced the invisible point system: each choice doesn't influence the narration but rather only the ending you get. Each ending has approx. 1500-2000 words of unique text (3 endings in total). We are happy to announce that the overall world count has almost reached 70.000 words, more than we have initially expected. The censored version (if we get it approved, it's still undecided though) will be 5.000 words shorter.
Currently, our visual novel is completed as follows:
The script is 100% complete (submitted to the proofreading);
Sprites are 30% complete (will be finished in March in full);
Gallery is 90% complete (we are still expecting final arts for the uncensored version);
Backgrounds 75% complete;
Interface 0% complete.
And now we present to you some new major assets.
Our characters were a little bit changed and stylistically improved: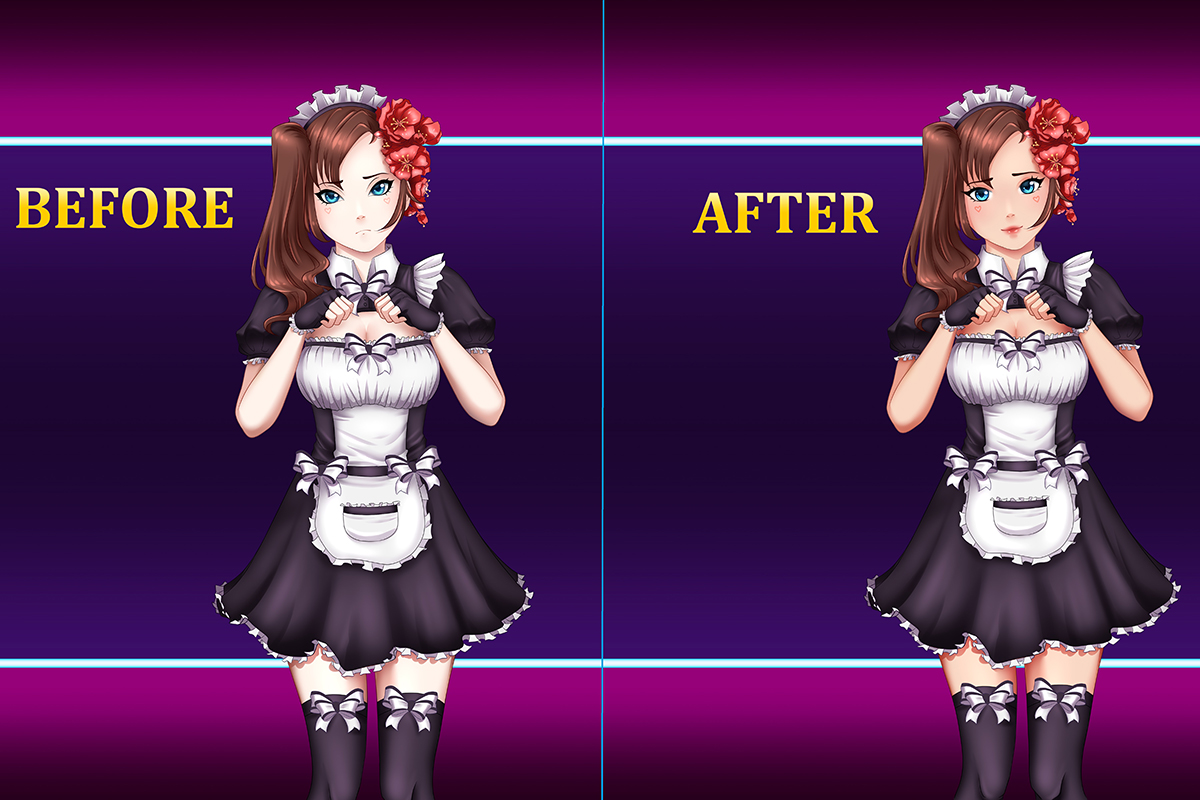 Remember Sabrine? Look how a concept art turned into a real thing: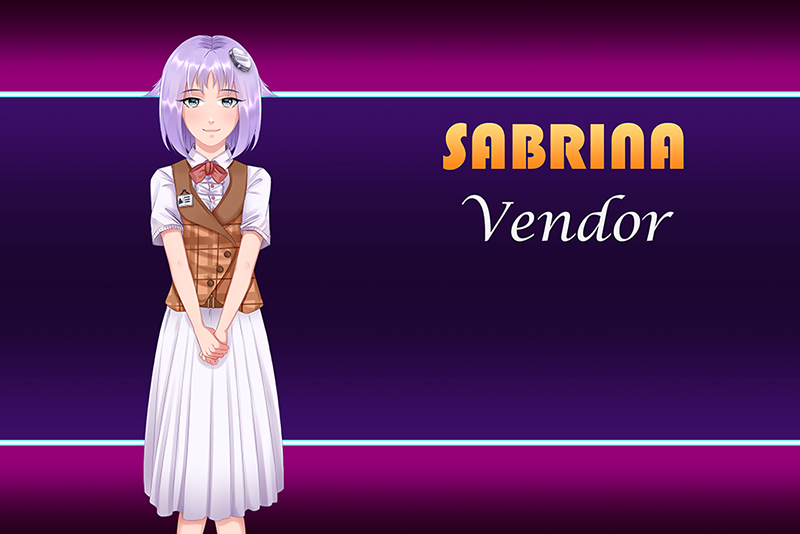 Here are some examples of the sprites, from facial expressions to full-body sprites: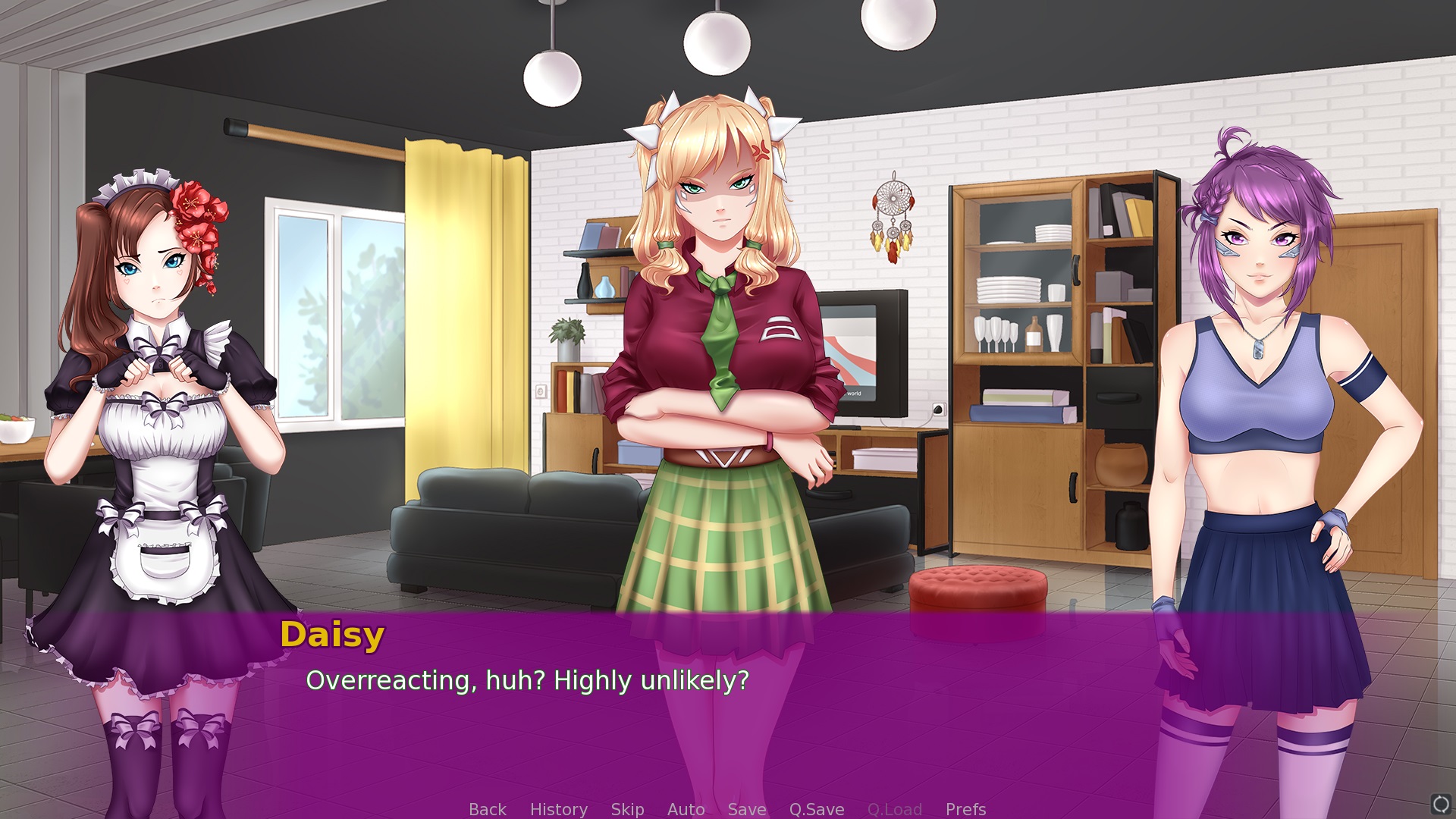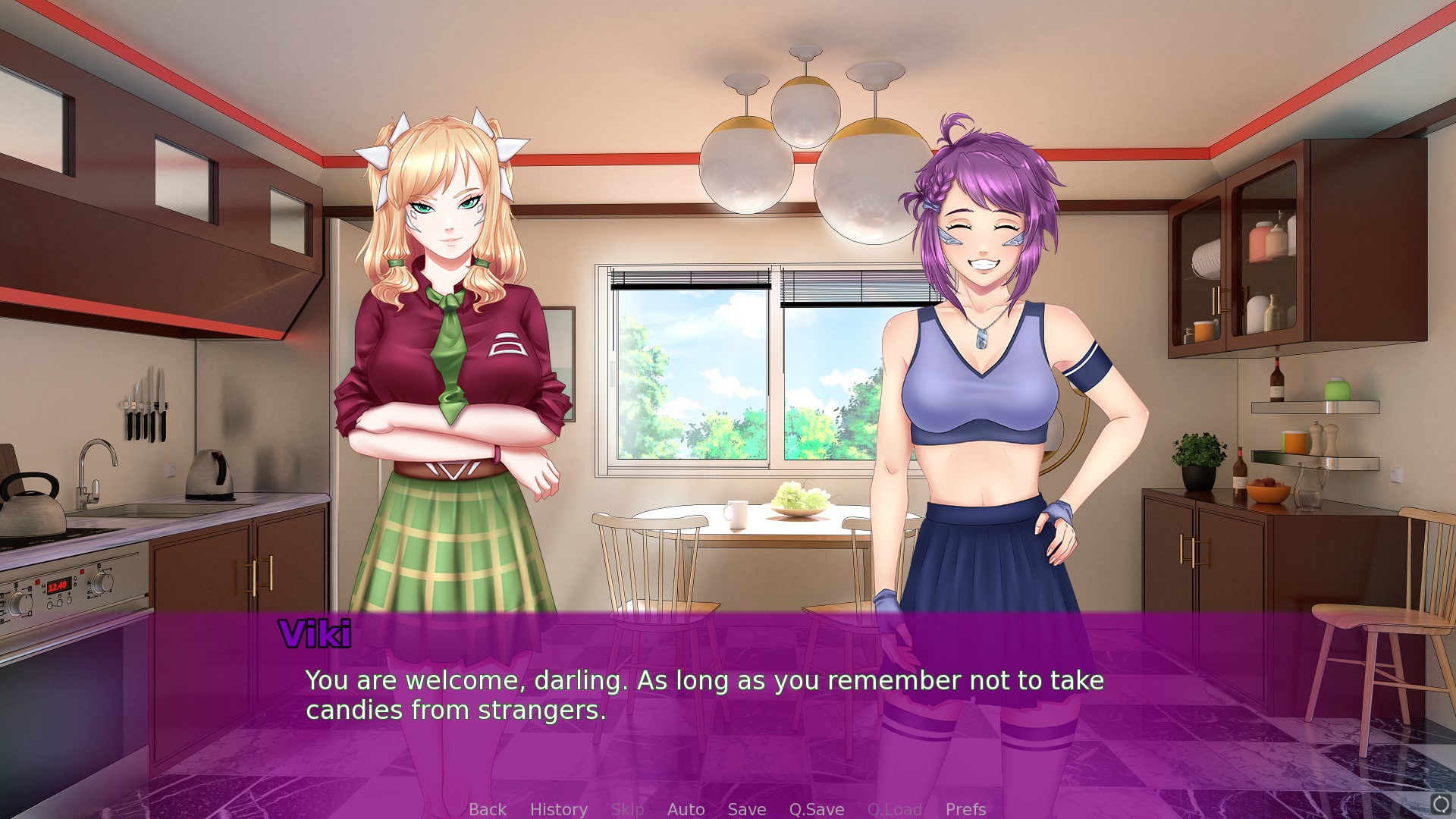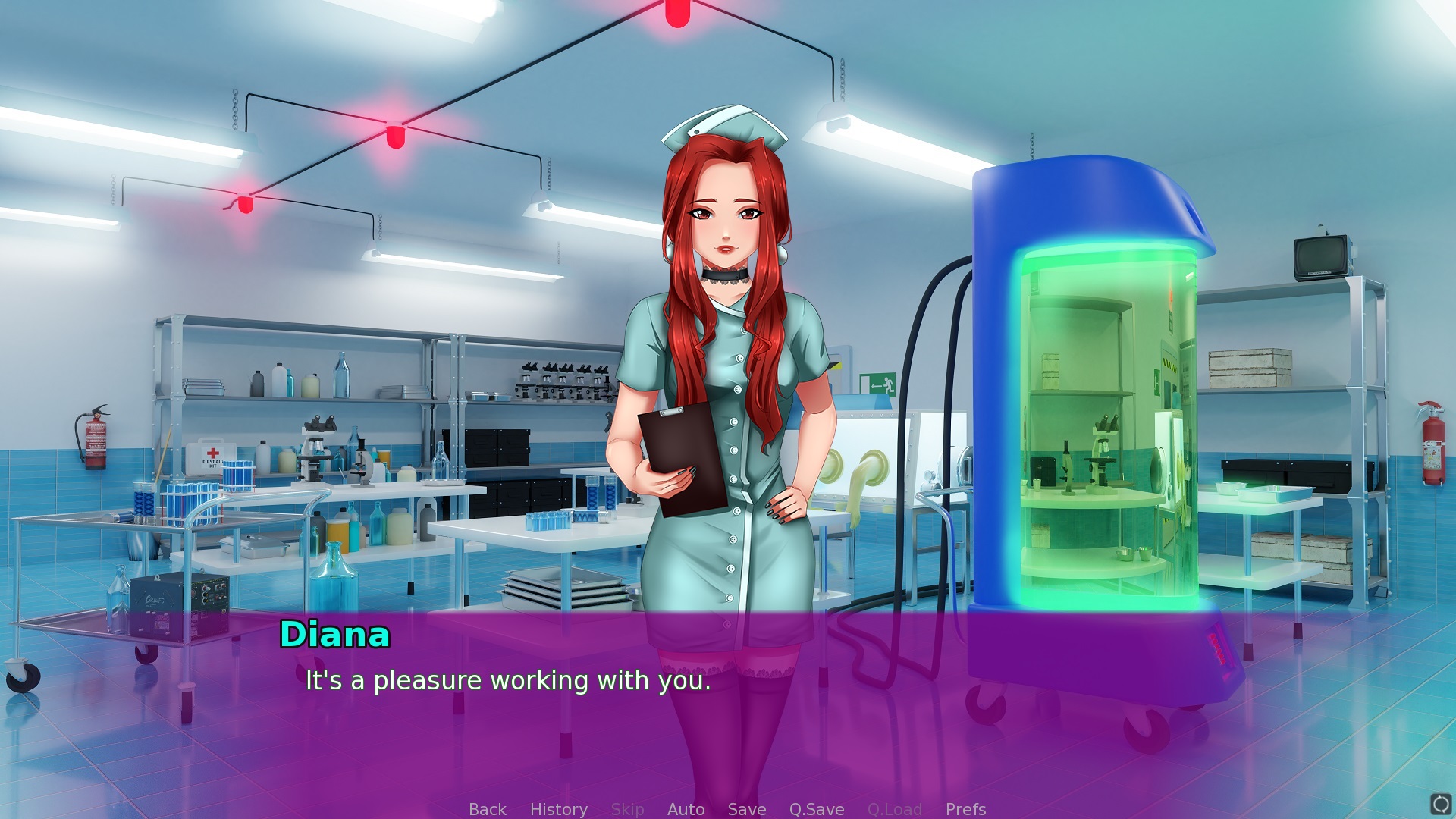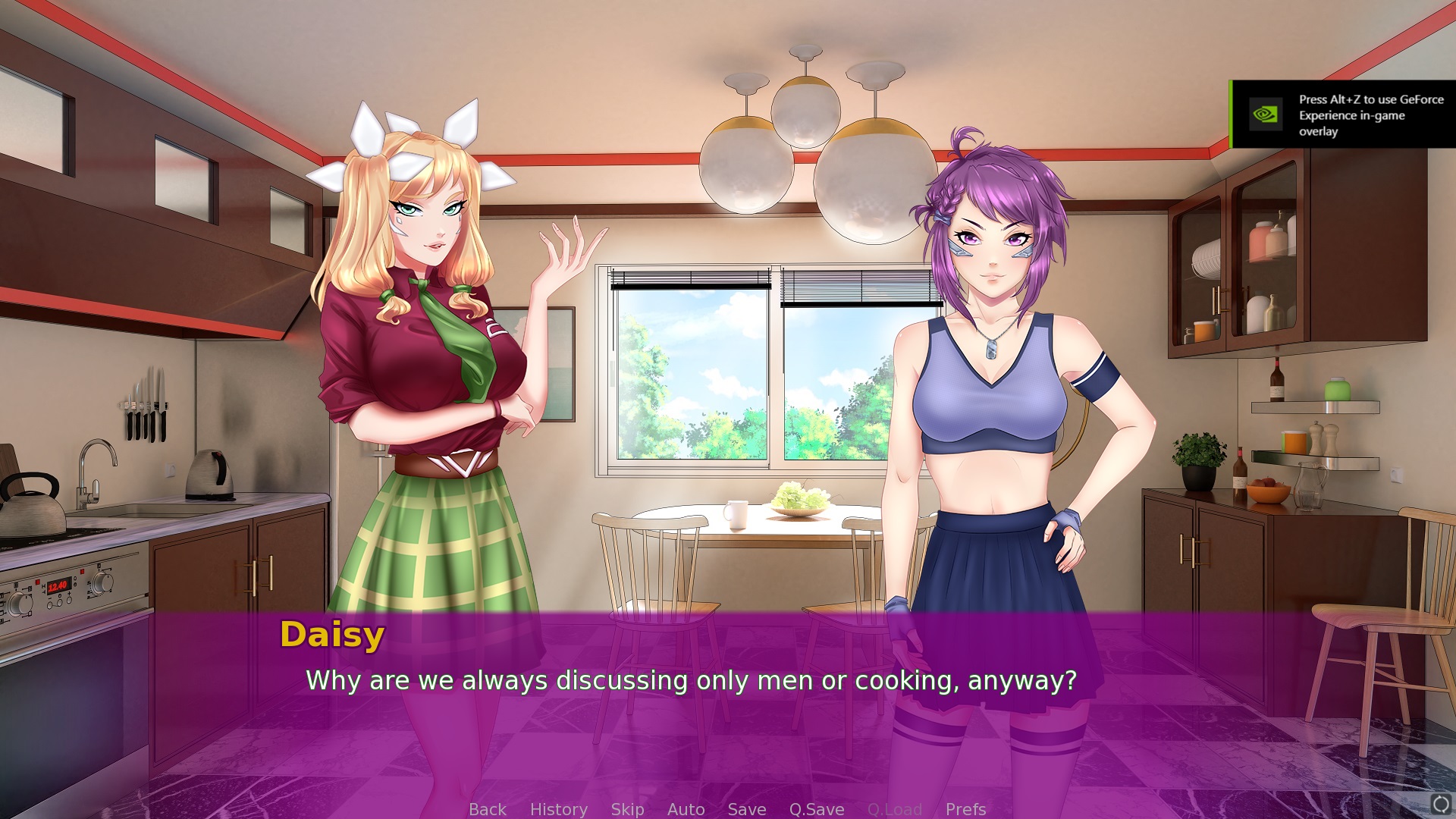 By the way, you are given an astonishing opportunity to compare the initial task I gave to the artist and its implementation:
Resulting in the following scene: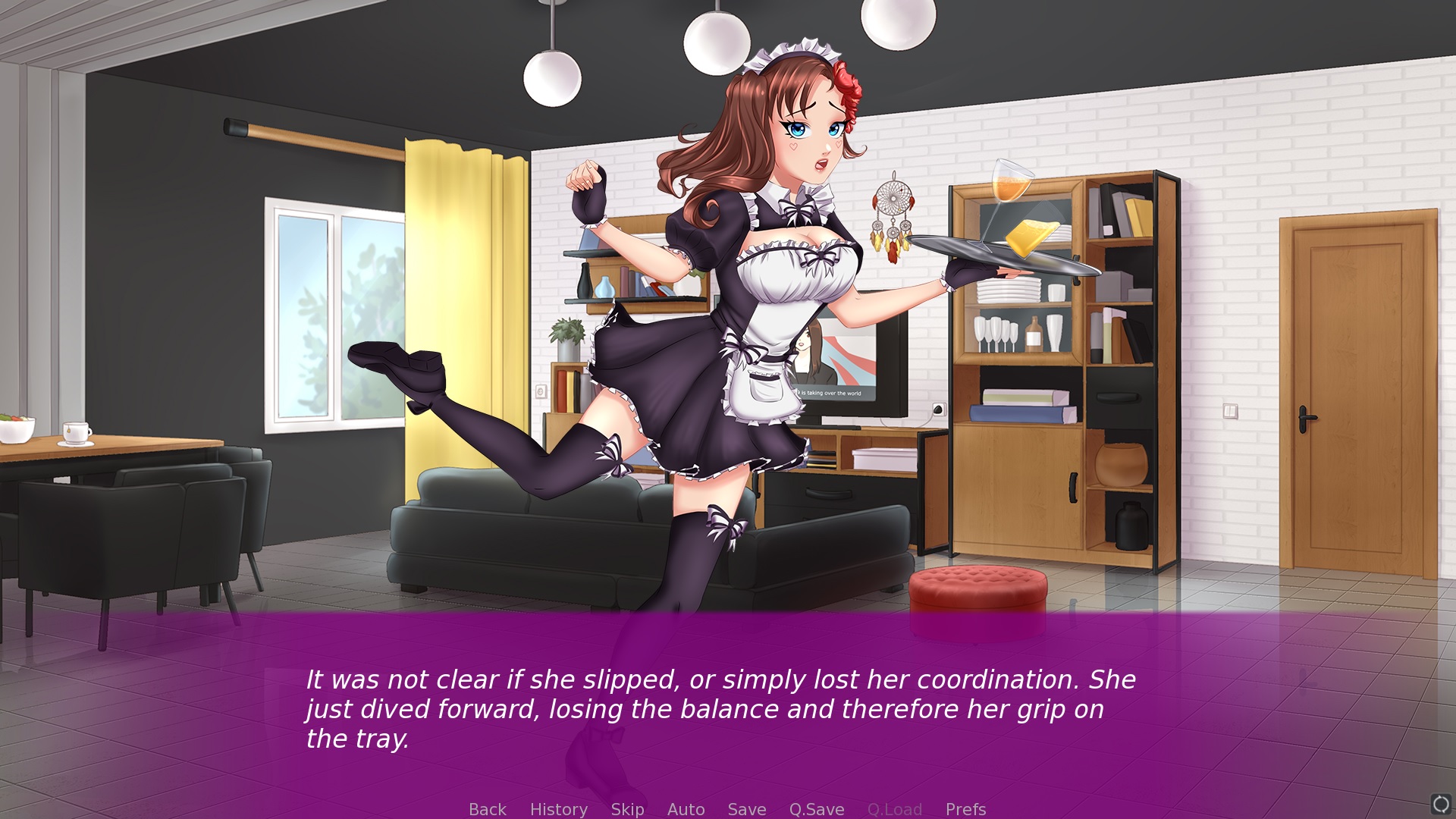 We have finished the large amount of the in-game backgrounds. For the backgrounds that are frequently used, we employed a skilled artist who used 3D-modelling. As the result, they look as follows: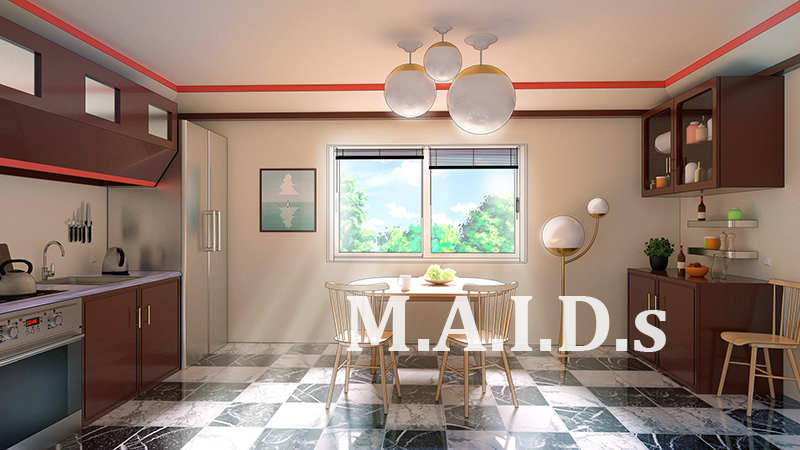 Backgrounds for less important, secondary scenes, look differently but are nice nonetheless:
Important: Due to some technical difficulties the release date got postponed for 5 weeks. New release date is June, 11. Unfortunately, as many others, we couldn't avoid some delays in our work.
P.S. We are planning launch a Kickstarter in about a week to gather funds for additional features. We'll announce it separately.