Welcome to the world of Magnificent Machines and Devious Devices (M.A.D)!!
Our team of 7 awesome devs have just finished a year of production to bring you a new indie game like no other. Our game is an online, strategic, collectable card game. Set in a world where mad scientists are constantly competing to take over the world with.. magnificent machines and devious devices!
Some of our M.A.Der inventions include..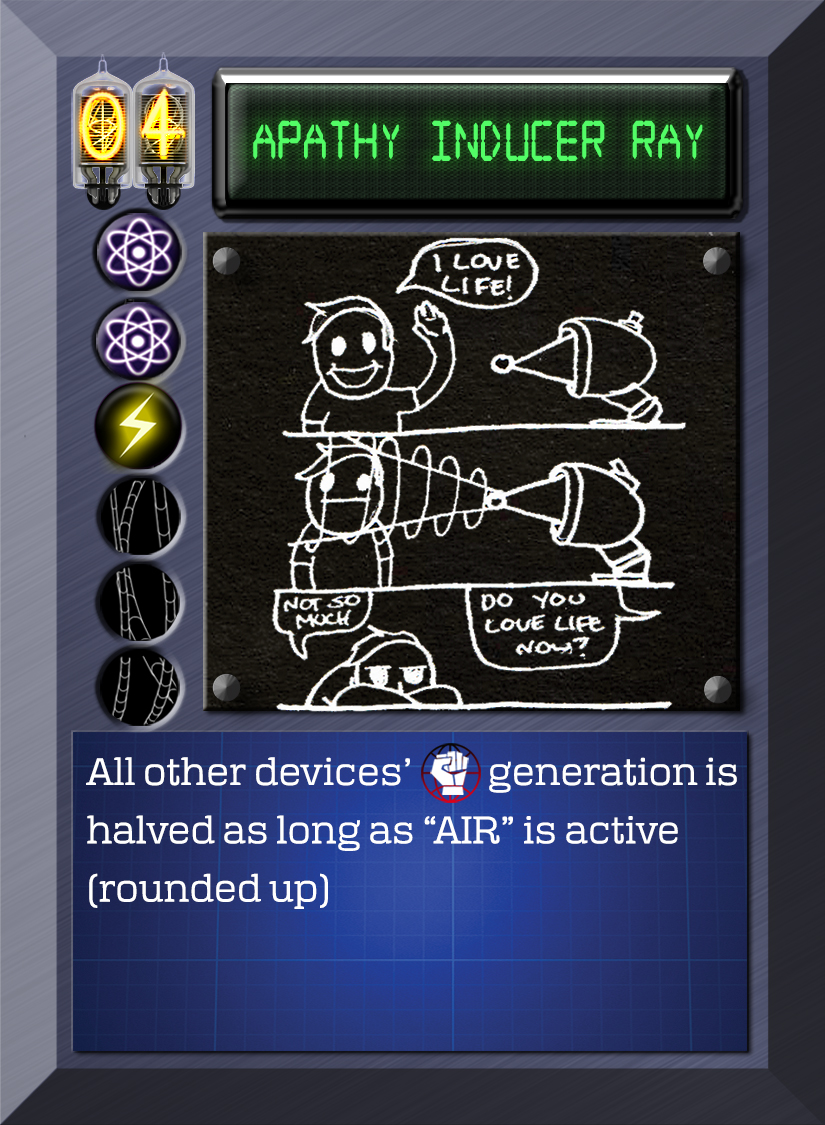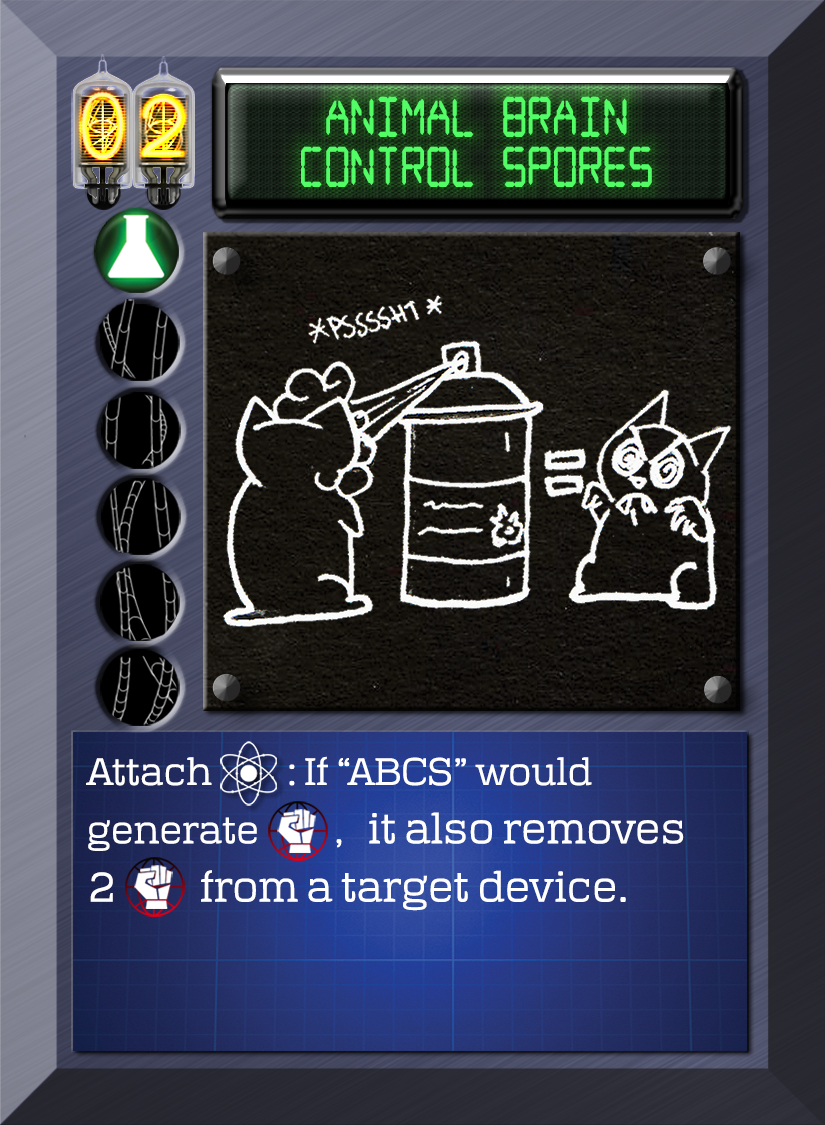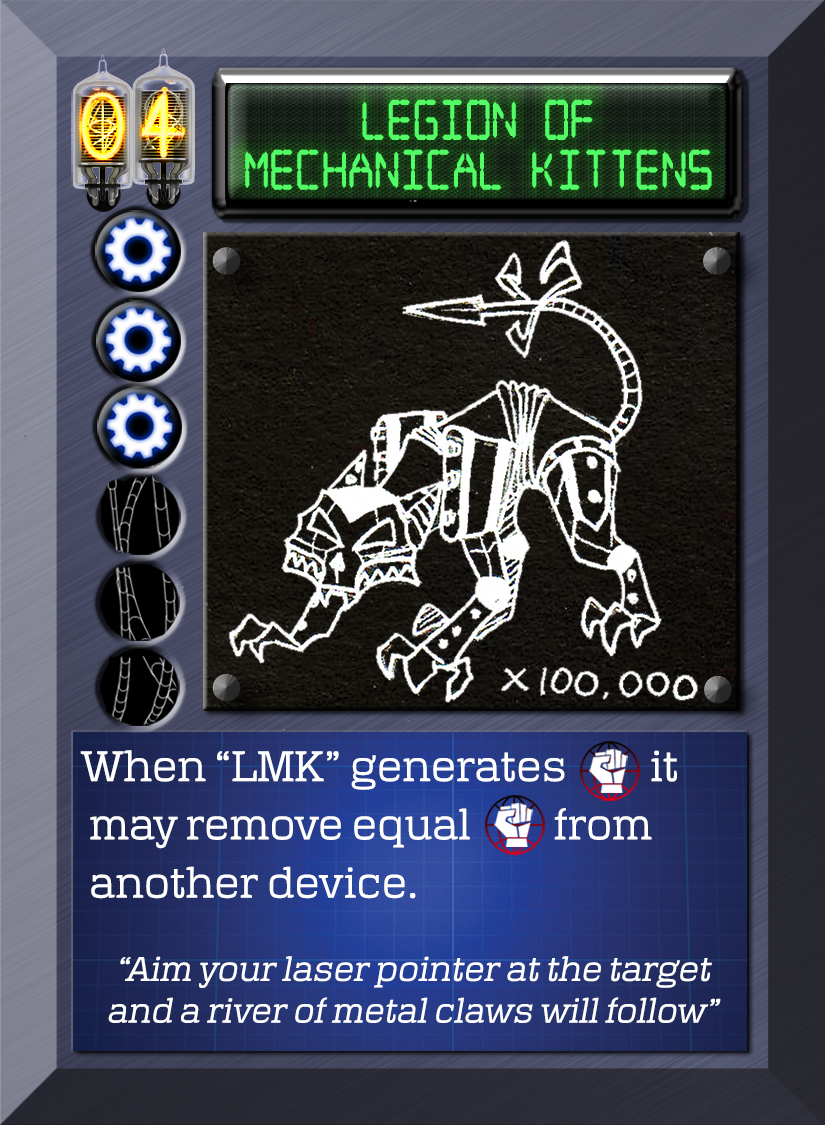 Our game is imaginative, fun and quirky. Set in a unique style that draws from a rich culture blend of sci-fi, steampunk, quantum physics and the awe and wonder of Science. It is a 1v1, competitive experience, with all games hosted over our server. Players start with an account that has one full deck of cards unlocked, unlocking more to customise their decks by beating people online.
It also has a real physical version that has been developed in conjunction this year.
Check out our website www.madcardgame.com
The game is multiplayer only (apart from the tutorial), so invite a friend to get in on it also!