There's a still a week before Magicmaker comes out, but you can buy the soundtrack right now on Bandcamp!
The complete Magicmaker Original Soundtrack, straight to your ears in whatever format you'd like! Album purchase includes three bonus tracks from the alpha. Save 20% by purchasing before September 22nd- use the promo code "SEP22ONSTEAM"!!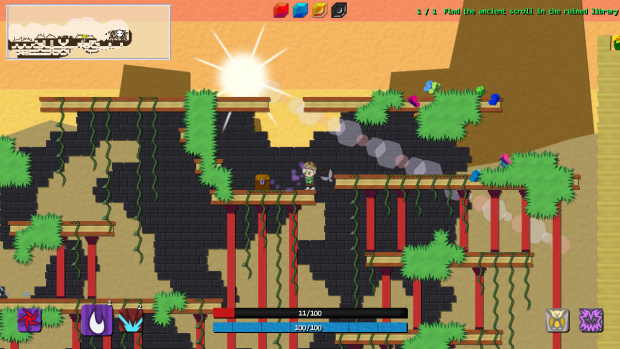 Tracklist
Intro
1. Souvenirs
2. Adventures in Unemployment!
3. Beginner's Luck
4. A Fine Day for Magic

Part I: Forest
5. Enter the Forest
6. Ten Thousand Butterflies
7. Daydream
8. Rustling in the Moonlight
9. Forehead Raindrops
10. Bushwhack

Part II: Castle
11. Enter the Castle
12. This Is My Scared Face
13. Ectoplasmic Waltz
14. Mayhymn
15. Haunted Hollows
16. Knightmare

Part III: Desert
17. Enter the Desert
18. Spurs of the Moment
19. Heat Stroke
20. Wild Frontier
21. Dust Critters
22. Sun Chaser
Part IV: Cavern
23. Enter the Cavern
24. Shivers and Shimmers
25. Caverns Cold
26. Cold Spell
27. Subterranean Symphony
28. Abominable Anomaly

Part V: Temple
29. Enter the Temple
30. Forsacrated
31. Unearthed Echoes
32. Relic of a Timekeeper
33. Vossomorphic

Finale
34. Enter the Mountains?
35. Out of Luck
36. Azazel's Theme
37. Kooky Bastion
38. Arachnophobia
39. Magus
40. Rustling in the Moonlight (Acoustic)

Bonus
41. Hearth Warming
42. It's Not Much, But We Call It Home
43. Sandals on Fire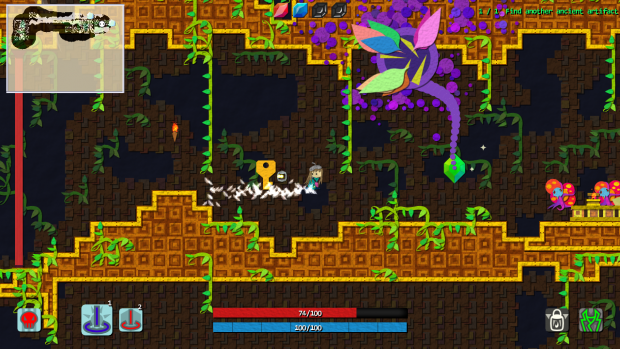 And don't forget to pick up Magicmaker on September 22nd!