There are many students at the school, and this is not a full cast list even for the first story, but here are a few of the major characters you'll be spending time with: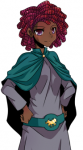 Virginia Danson
Freshman, Horse Hall
Likes: Soccer
Dislikes: Cleaning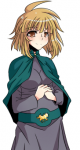 Ellen Middleton
Freshman, Horse Hall
Likes: Studying
Dislikes: Ballet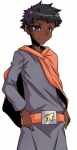 Donald Danson
Freshman, Wolf Hall
Likes: Practical jokes
Dislikes: Junk food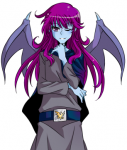 Damien Ramsey
Senior, Falcon Hall
Likes: ???
Dislikes: ???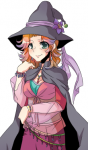 Petunia Potsdam
Professor / Headmistress
Likes: Windchimes
Dislikes: Waste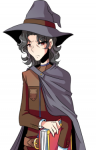 Hieronymous Grabiner
Professor
Likes: ... nothing that anyone can see.
Dislikes: Everyone. Especially students.
Plotwise, the Student Council Elections have now been held. The school calendar is now in mid-October, which means Halloween is approaching rapidly. How do witches and wizards celebrate Halloween? You might be surprised...
There is now a placeholder webpage for the game, but there's no real information there yet.