HELLO EVERYONE!
This is the our first news, and we're glad to announce that Magic Carpet High Experience is in beta from today, it's almost done now!
For those who don't know, MCHE is simple two tap game with a retro-game levels structure and a very strange, but also very suggestive background.
STORY
The story is a little bit crazy: a man eats some cookies bought from a seemingly innocent boy scout and he begins to have strange visions like pink elephants, nazi soldiers, killer chicken and so on.... but they want to kill him! The only way so save him is to rotate the carpet and put those strange creatures in front of him, so he will smash them with his baseball bat.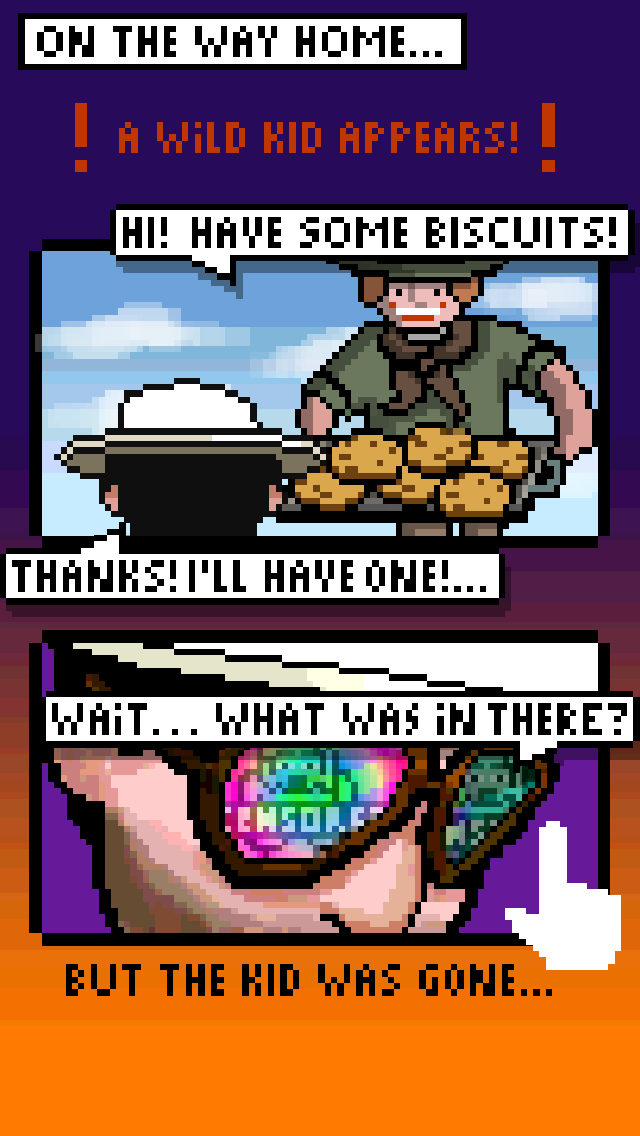 CHARACTERS
One of the most funniest parts of the game are the characters: you can choose between populars heroes like Max, the Dude, WW and more...
And for this first new it's all, cya!