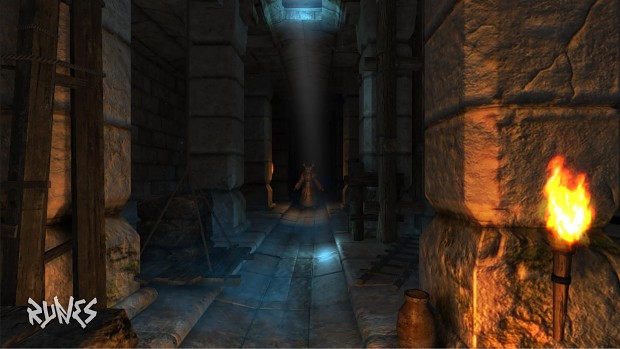 LuGus Studios is proud to announce "Runes", a game for the core-gamers, created specifically for the Leap Motion hardware!
Runes is a combat game between druids of different clans, who fight for political power. Battles take place in temple-arenas and are fought with magical runes. The player uses the Leap Motion to draw these runes on the screen and can then cast them towards the enemy player/NPC.
It's a game that's all about skills and wits. The player has to learn the runes, their power and weaknesses. To win, you need the right strategy and perfect timing; it's like playing a cool, expanded, fast-paced version of rock-paper-scissors. Leap Motion is, for us, the perfect technology to make this game as immersive as possible, where the player really feels like he is actually casting magic, instead of just pressing a button to do so.
You can support the project by following us on Facebook and IndieDB, where we will post regular updates on the project.
Have a look at the first dev video and let us know what you think! :)