We finally got around to finishing Magi port to OSX. As you can see, it works and is completely playable by now: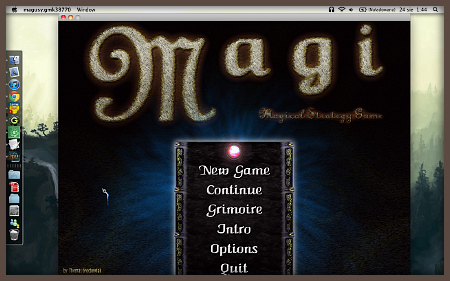 We plan to release it in few days, but there's still some work left to do on the new demo. More extensive testing couldn't hurt, too. If you own Magi or the Investment Bundle, and would like to check the Mac version before its release, please contact me through email or comments.
While working on the port, I also fixed and improved some of general Magi aspects that I found to be outdated -- like saving in the proper place, fullscreen handling or message popups. PC players may expect an update with all those improvements to come soon.