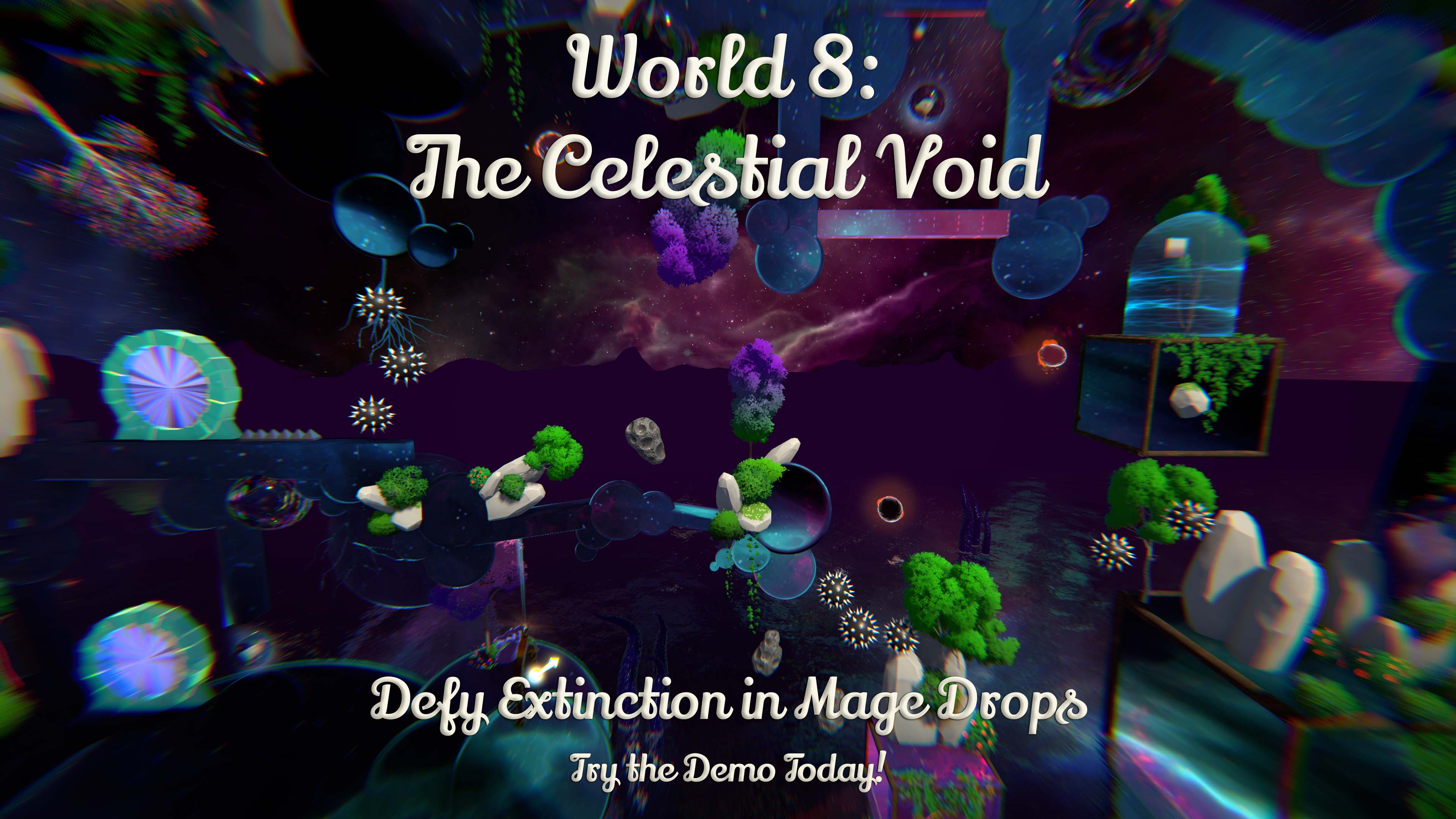 Orchid of Redemption is proud to announce that the eighth and final world has been added to Mage Drops in Early Access on Steam and Itch!
The enchanted, golf-like platforming gameplay of Mage Drops has evolved in this final cosmic world and the challenges have escalated to match!
Defy gravity and soar through the Celestial Void to rescue the last remnants of a magical species from the physical forces of extinction!
Control velocity and momentum in null gravity to streak across the void and navigate away from abyssal threats.
Push back against extinction with new arcane abilities that allow for a new dimension of options in solving the puzzles of the Celestial Void.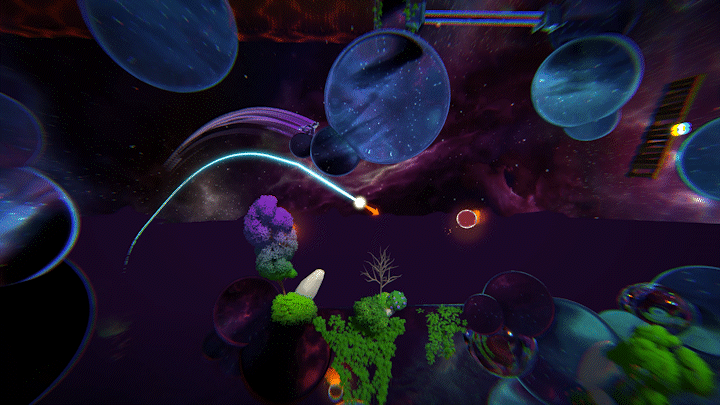 World 8: The Celestial Void joins the seven other worlds currently available to players in Early Access in the magical, golf-like platformer Mage Drops!
The odyssey of Mage Drops that starts with enchanted forest islands and travels through forgotten seas, crumbling ruins, haunted mines, unfathomable machinery, chaotic dimensions, and royal fleets has reached the finale with the Celestial Void!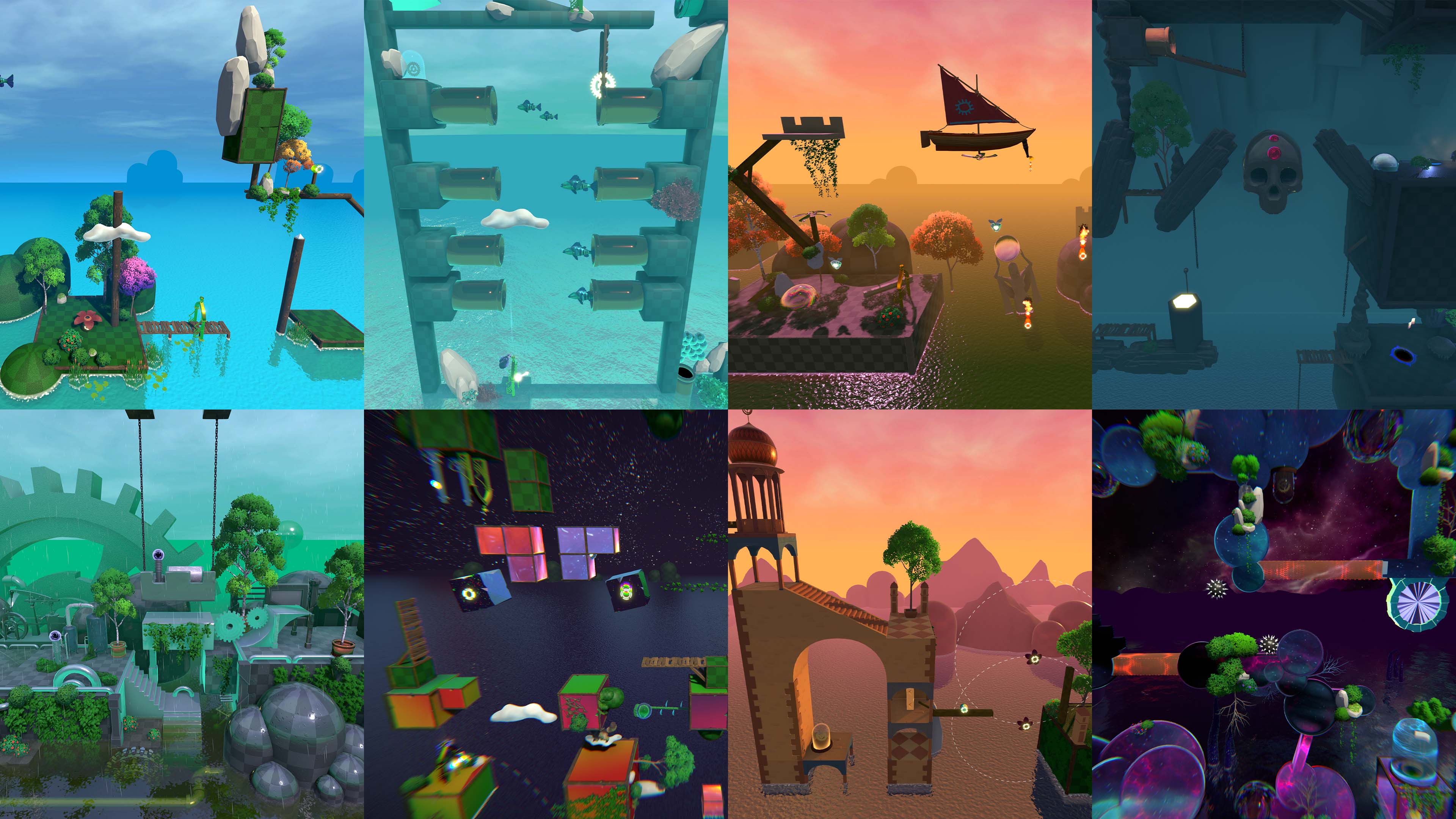 Over 100 levels are now available with enchanted physics-based puzzles and bespoke World designs that create and shape fantastical playstyles and experiences from one world to the next.
Try for yourself in our FREE DEMO that gives players access to our Qualifier experience and the whole of World 1: Forest World!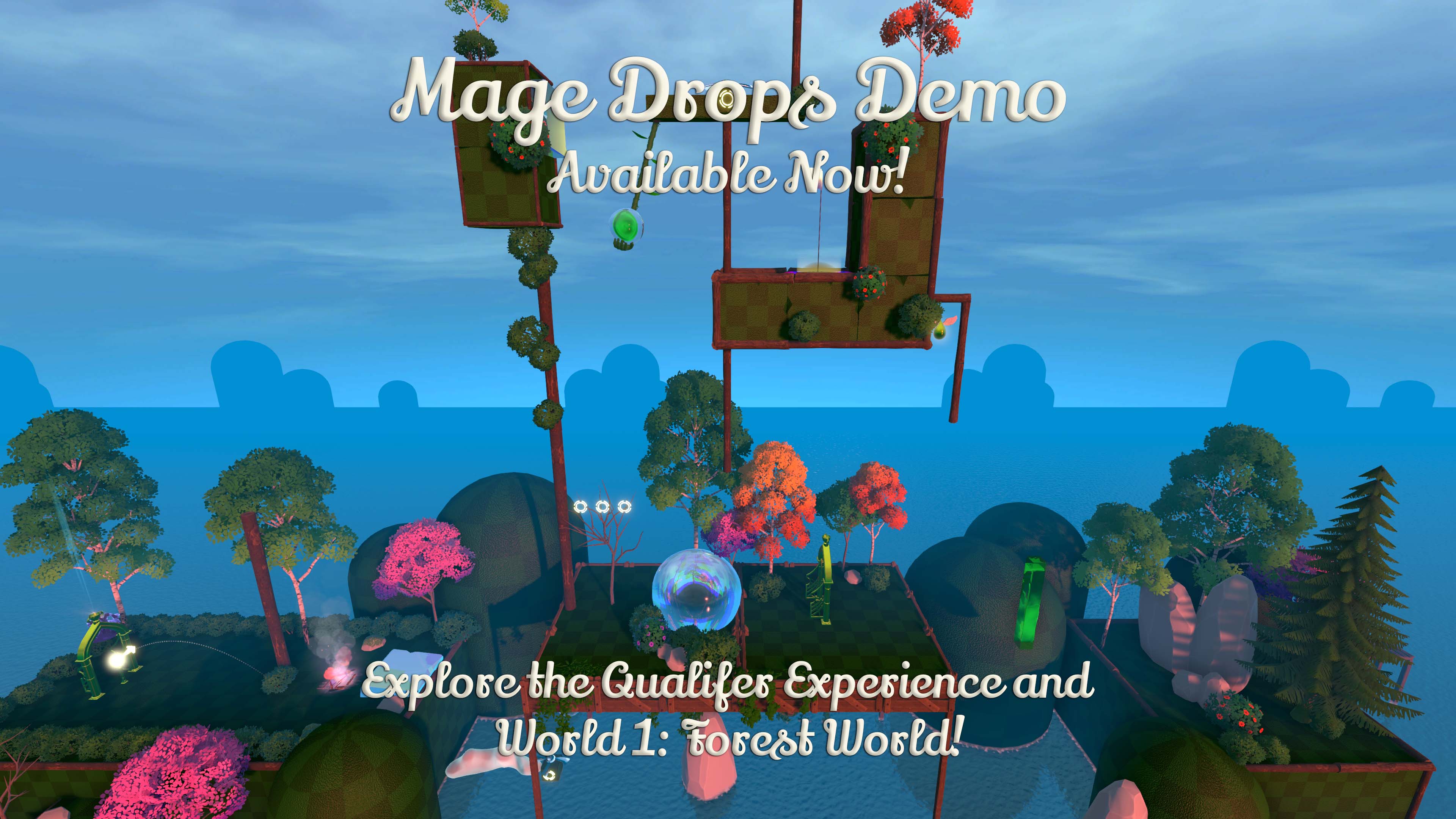 Feel:
Serene music, beautiful nature, and low-pressure gameplay. The perfect game to relax with.
Gameplay is simple enough for a complete beginner but rewards seasoned players for honing their skills.
Goals:
A unique scoring system combines the traditional strokes/par of golf with timer-based scoring. So you need to be precise AND fast to discover all the game has to offer.
Collectibles and platforming puzzles: Master ingenious golf-style platforming challenges to win gold in each cup, unlock all eight worlds, and discover all the secret artefacts.
Journey:
Master the use of magic: fire, water, wind, earth, electricity and much more to find the fastest way through courses and discover all the secrets!
Eight unique worlds including forest, underwater, machine and cosmic realms!
Each world is themed, so new gameplay possibilities, tricks, and traps unfold as new worlds are unlocked.
World 8 isn't the only new feature in Mage Drops! Over the past months Orchid of Redemption have been hard at work updating visual effects and level design throughout the earlier levels, listening to player feedback and leveraging better experiences in terms of difficulty and pathfinding!
Audio styling and sound effects have also been overhauled to create a more magical sensory experience that pairs with the enchanted gameplay!
Read all about the many changes of Mages Drops here and enjoy a sneak peek at the upcoming level upgrades below!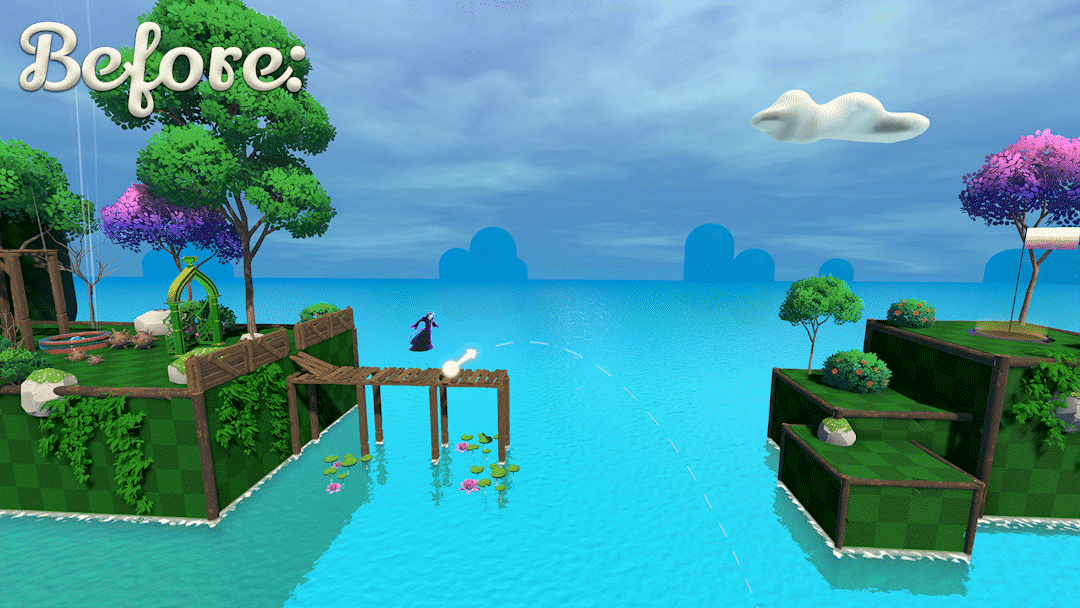 The Celestial Void may be the last world to be added to Mage Drops but we still have a witch's cauldron full of final touches to add to the Early Access experience! Our team is hard at work at the original soundtrack and storyline as well as a few other surprises to be added in early 2022 on the path to the full Mage Drops launch!
To stay up to date or to connect with Orchid of Redemption come say hi on our Discord or hit us up on Twitter!
For more information, please refer to our Press Kit.
That's all for this enchanting update for Mage Drops, the fantastical golf-like platformer so until next time, enjoy the weightless power of the Celestial Void!
About Orchid of Redemption:
Orchid of Redemption is an Australian micro-studio branched off from Lamplight Forest. Where Lamplight Forest is focused on developing larger scale indie games, Orchid of Redemption is focused on "minimum lovable product", stripping away all the excess to bring clear, concise, and silky-smooth gameplay experiences that respect the player's time, and create an atmosphere of peacefulness, magic, and mystery.

Beyond the rich co-creative potentials of Early Access, Orchid of Redemption is using this, their debut title, as an incubator for a new era of transparent and beautiful game design, aiming not just for visual and gameplay clarity, but also to offer an experience of emotional and mental clarity through the avatar's uplifting journey.
"The vast majority of games are designed to hurl us into a state of constant jeopardy or anxiety, most commonly where we're motivated by danger or an anxious skinner-box-driven feeling of 'just one more'. But historically, a lot of the counter-response to that (such as walking-simulators) has ended up feeling aimless or frustratingly non-interactive. So the goal with Orchid of Redemption is to discover a new middle-ground where we drop the anxiety but keep the fun."
Contact:
Media Contact: Tom Byers
Email: magedrops@lamplightforest.com