I really like those retarded Garry's Mod videos with solely no purpose but entertainment, the same thing is Pixelo - for entertainment.
I've been putting a lot of polishing before first release, as well as new functions.
And here's the movie making support functions -
• View Zoom in (z) and Zoom out (x) functions
• Hide HUD (c) - You might have been curious how those screenshots lack of HUD, well, it's a function to hide it and I've found it quite useful.
• Machinima Block - That's something new. I've coded this in 5 minutes, basically it's a block with no function, it's made for texture pack testing. You can change it's sprite in Textures folder.
Furthermore, it's not in inventory, so you have to spawn it with (m)
• Changing Background - Really cool thing. I love it. Wan't some horror theme? Well, you can change the background by pressing (F1), but it doesn't really remove the clouds...
And as usual, a surprise!
Pixelo stress test and how Machinima block looks: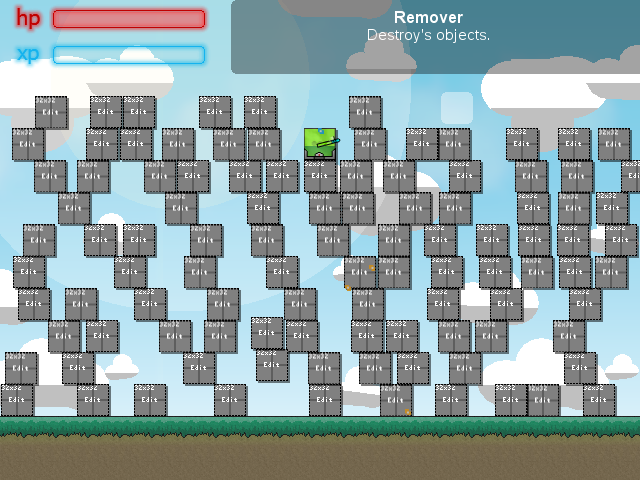 As you can see i was trying to put up as much blocks as i could in one chunck, and i was running smoothly with no FPS drop. This is also a feature of Choco Engine.
P.s - I still don't know the purpose of XP bar. Well, i might remove it.