More news for you! First of all, we're releasing MacenWolf 1.02. Another fairly small update, this one includes a balance fix regarding shooting through doors and corners, plus two updated music trackc. Installation instructions: copy the exe into the main MacenWolf folder and overwrite, copy the songs into the music folder and overwrite too. Simple enough. The main download files have also been updated.
Now then, we've got two more mods ported and ready to play. And this time we're aiming big! Introducing Amerika the Beautiful.
Amerika the Beautiful is a major release by a major player on the Mac modding scene - Laz Rojas. A large work with many new graphics and sounds, Amerika the Beautiful is somewhat unorthodox in that it brings you to the modern world, where a neo-Nazi, white supremacist plot is brewing among your former friends from the military. It also introduces limited aspects of realism to the game: instead of a chaingun you get a machine pistol and burly superhuman bosses are replaced with armed vehicles. Intense and difficult combat in well crafted maps await those brave enough to face the challenge.
If you're wondering why there's no music playing, that's because the author didn't set any. Play your own! (it's not a bug, it's a feature)
===CREDITS===
All credits go to the creator of the mod, Laz Rojas.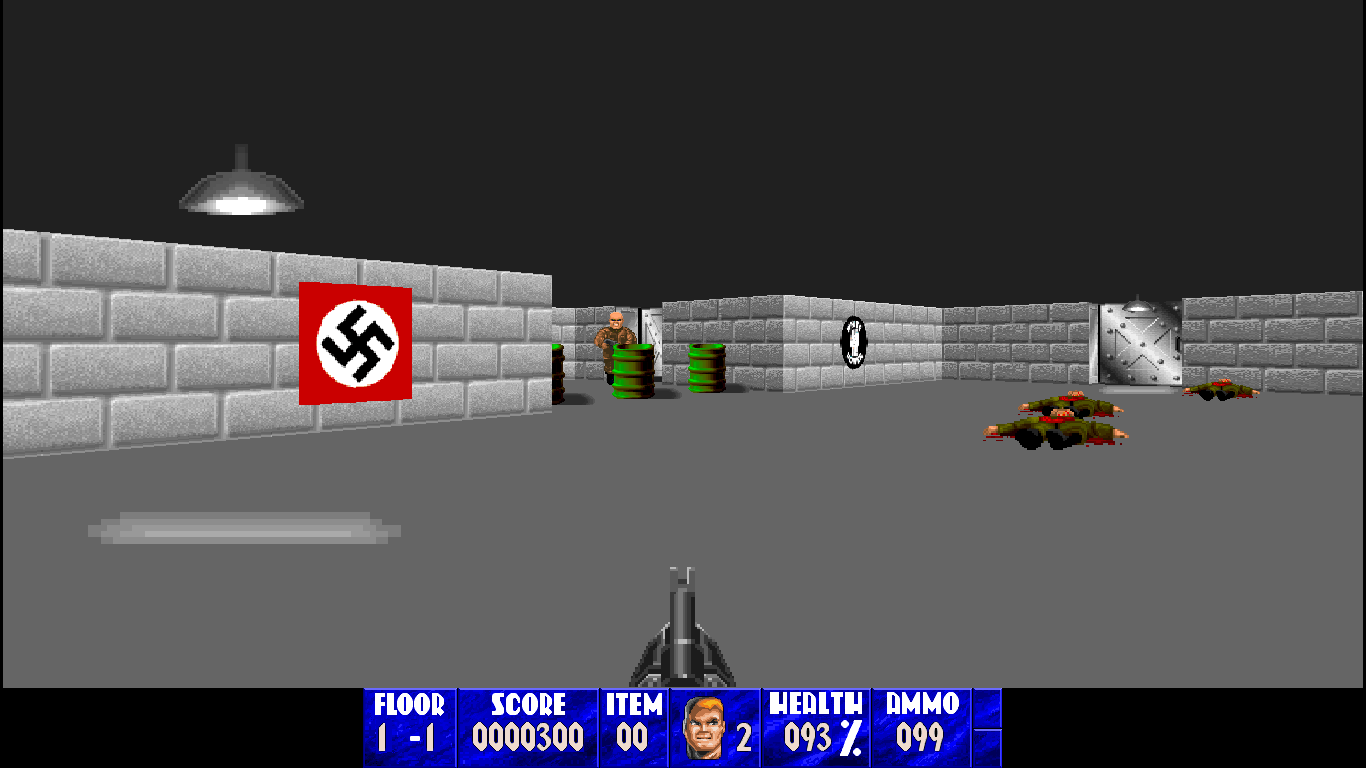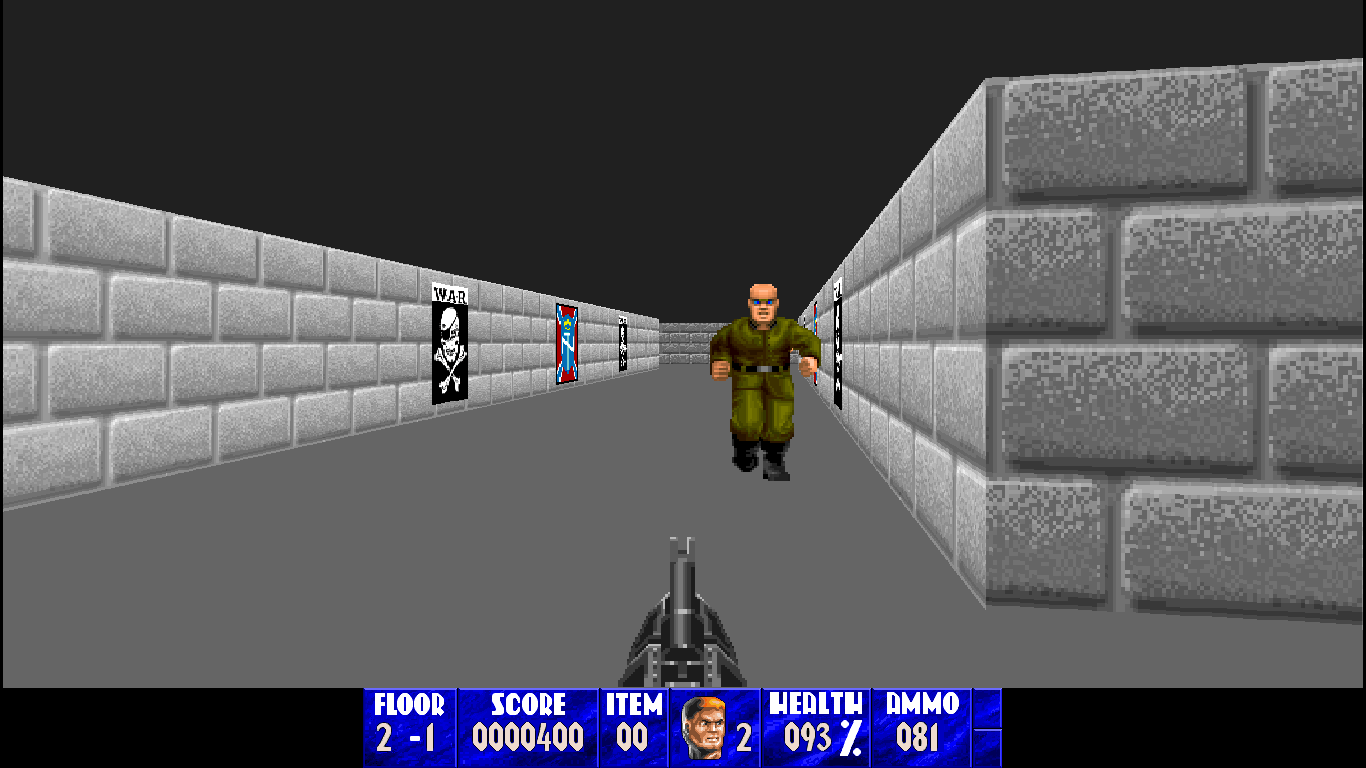 The other mod is a much more obscure release called 1939.
A fairly interesting entry in the Mac modding family tree, 1939 brings you on a mission deep inside the German heartland, apparently years before the United States and Third Reich officially crossed paths in the war. There are ten maps, and while the designs can get repetitive (no doubt due to the overall short build time), the game is worth checking out.
===CREDITS===
Mod author unknown.