As our M.A.C.E. Space Shooter is currently available on AmigaOS and mobile platforms, the next step was to bring it to the windows desktop.
Beside of make this gamework on windows, our EntwicklerX game engine will work on windows based systems for our upcoming 2D and 3D games too. So M.A.C.E. is an important step for us and we are happy to to be almost ready.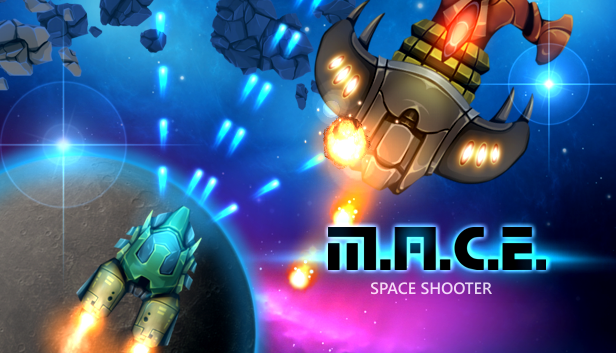 M.A.C.E. on desktop – new features
There are some peoples who think that M.A.C.E. for desktop systems is just a port from a mobile game. It is NOT! From beginning, it is designed to work in FullHD resolution, keyboard and controller support. As we have an AmigaOS version, this was the first desktop version of the game.
As the game is on the market some time, we have a list of suggestions and features we wanted to include in a bit remastered edition. Some of them are gameplay based (more variations, weapons, enemies) and some graphic based (completely reworked graphics).
Our Feature list
– new enemies (cool animations included)
– adjustments for a more challeging and entertaining gameplay
– completely reworked graphics, new backgrounds, new enemies, new weapons
- new weapon system (choose weapons while playing)
– optimized for keyboard, mouse and game controller
– 2 player coop multiplayer mode
– FullHD, 60fps smooth gameplay
– 3d mode for 3D TV´s
- level and game progress
– gimmick: retro scanline mode (remember the good old times)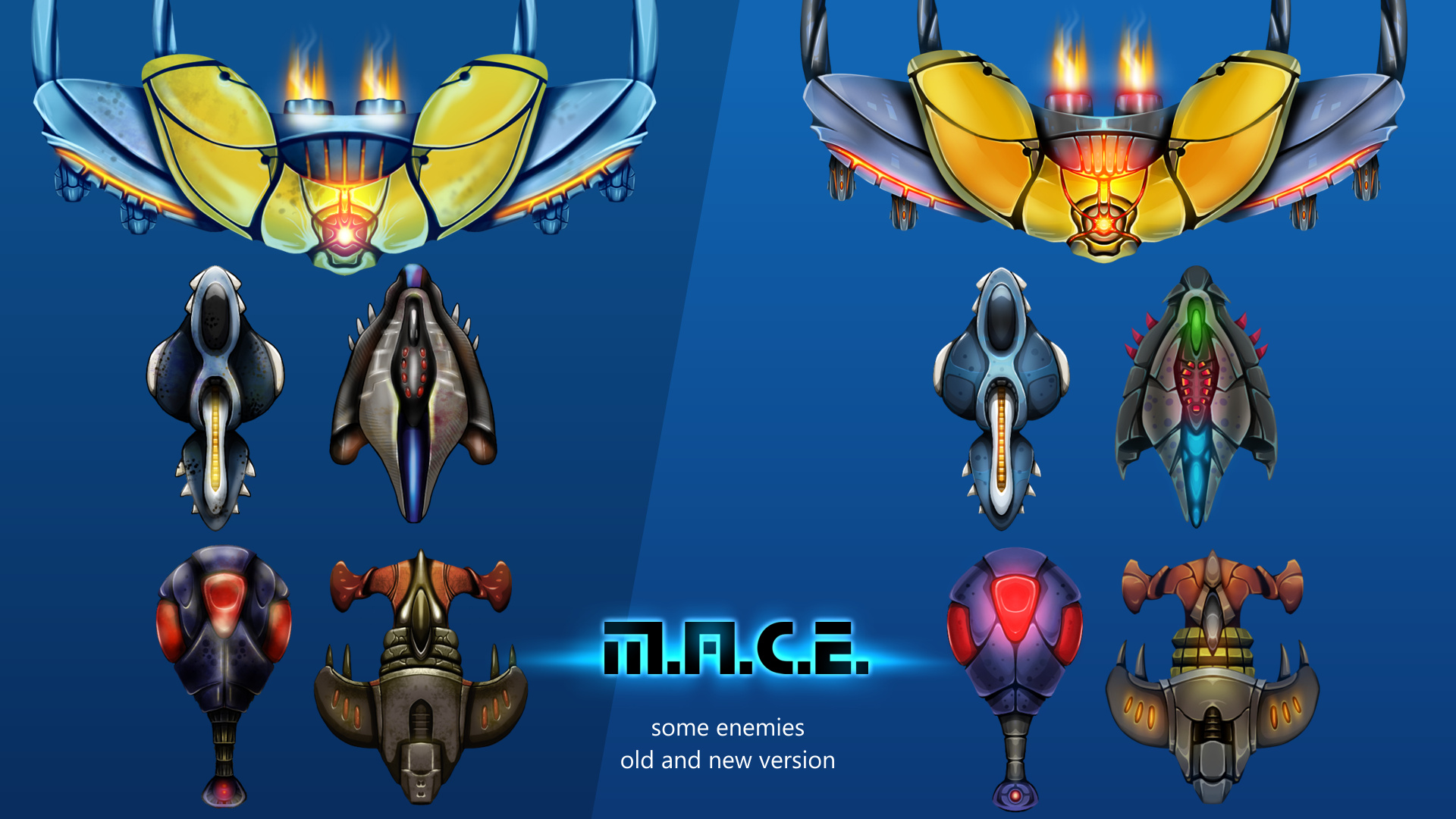 Thanks for looking at our first windows game ;)