Well I am back from my vacation, I got a nice bunch of coding done and azelito managed the news update last week very well. But now the new pics.
First of all the M31 from last week skinned by Insulaner, and an extra render of the shell since you cant really see the shell skin on that small m31 render ;)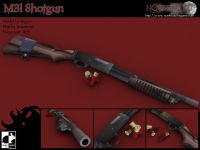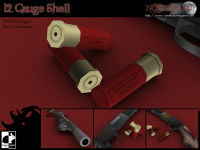 Furthermore the Colt 1911 one of my all time favorites (screw that Beretta M92f... please dont kill me).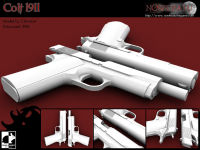 New ingame pics are coming when we feel that we got a certain amount of detail in the maps. But expect some work in progress pics at the shop (check the board if you dont know what it is), during the next days.