M-113 APC
The M-113, an APC with aluminum armor that was designed to be thick enough to protect against small arms, but light enough to enable air transport. To date over 80,000 M-113s have been produced and used by over 50 countries, making it one of the most popular APCs ever. The IDF began receiving M-113s in the late 1960s to eventually replace the aging M3 half-tracks. The IDF developed several specialized variants of the M-113. Shown here is the basic APC version armed with M2 50cal and a pair of FN MAG.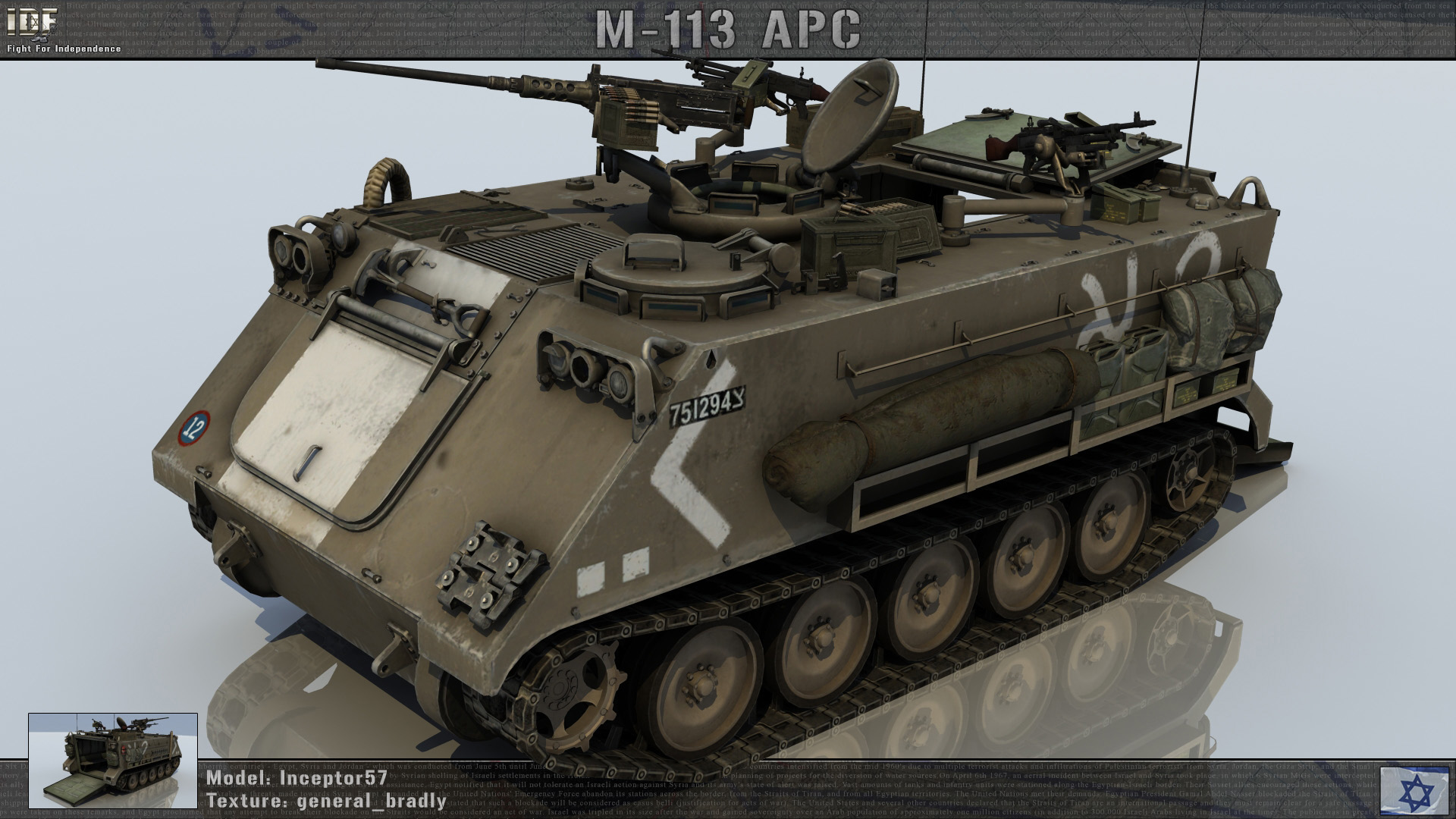 The beautiful hull model and texture were created by Inceptor57 and General_Bradly.
The wheels and tracks were created by your loyal servant (SPYKER).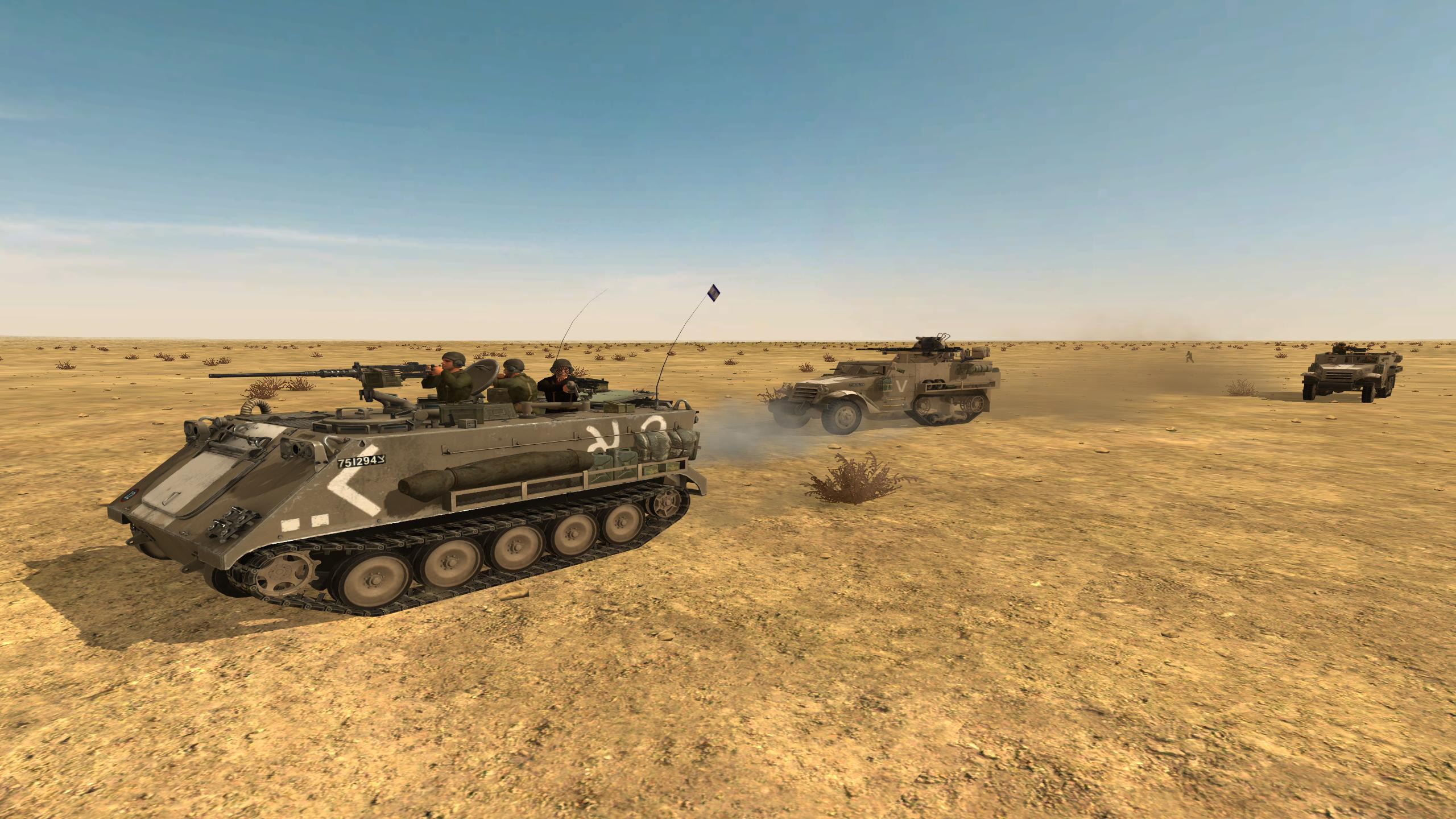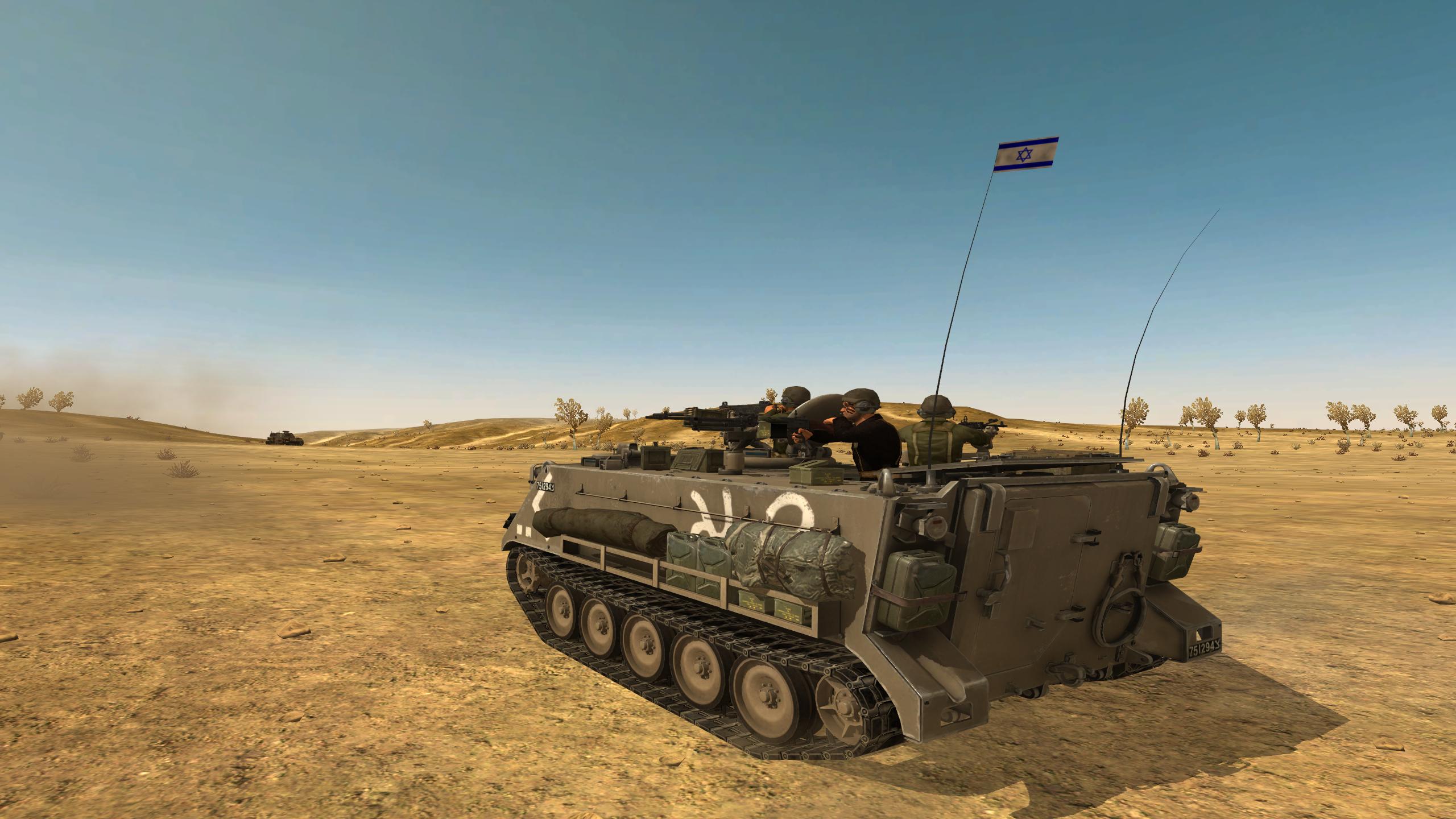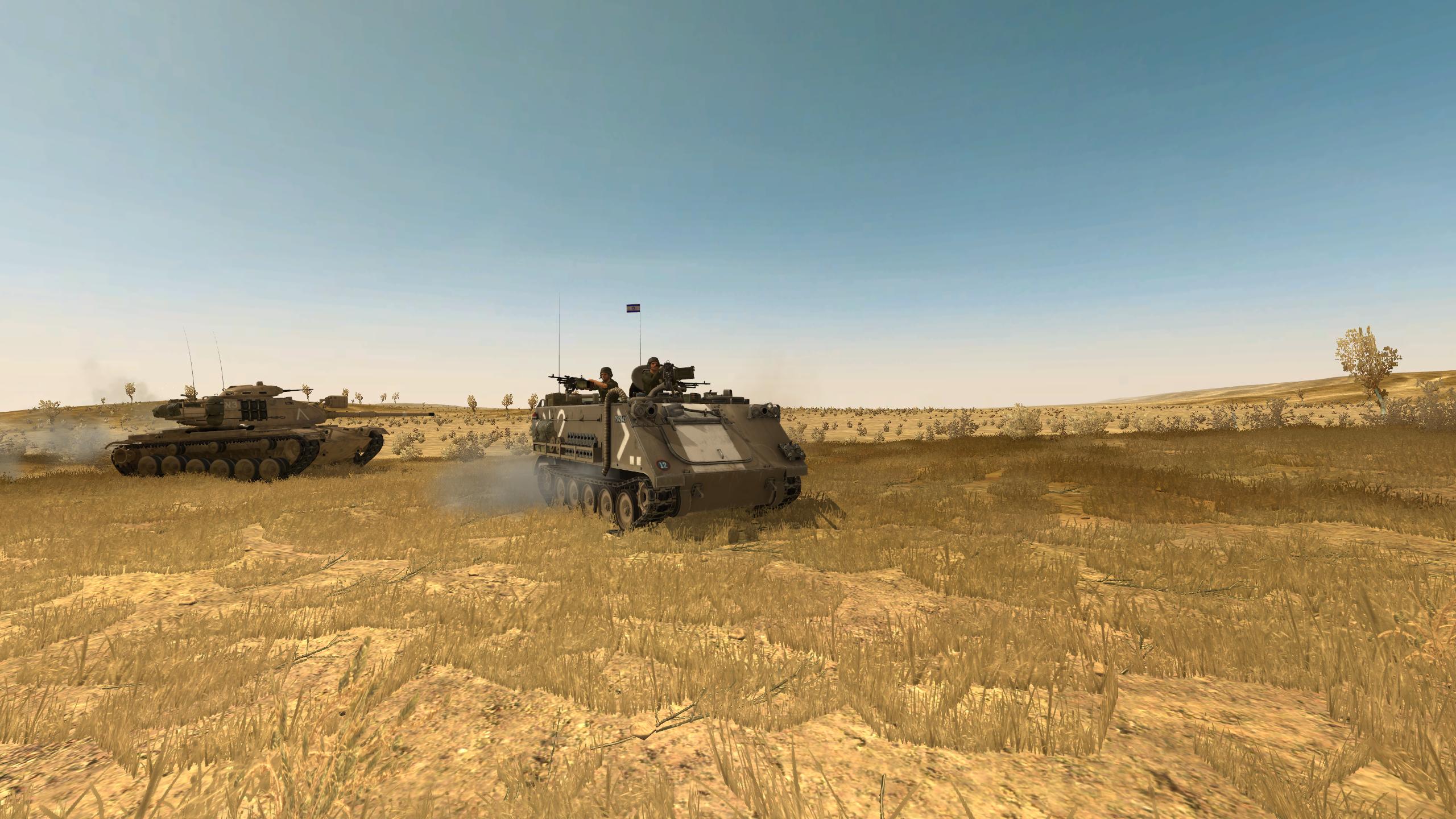 M-548
Next, is the M-548, nicknamed "Alfa" by the IDF, a tracked ammunition cargo carrier, based on the M-113. The M-548 has 360 degrees rotating turret mounted with M2 50cal to provide close protection in case of need.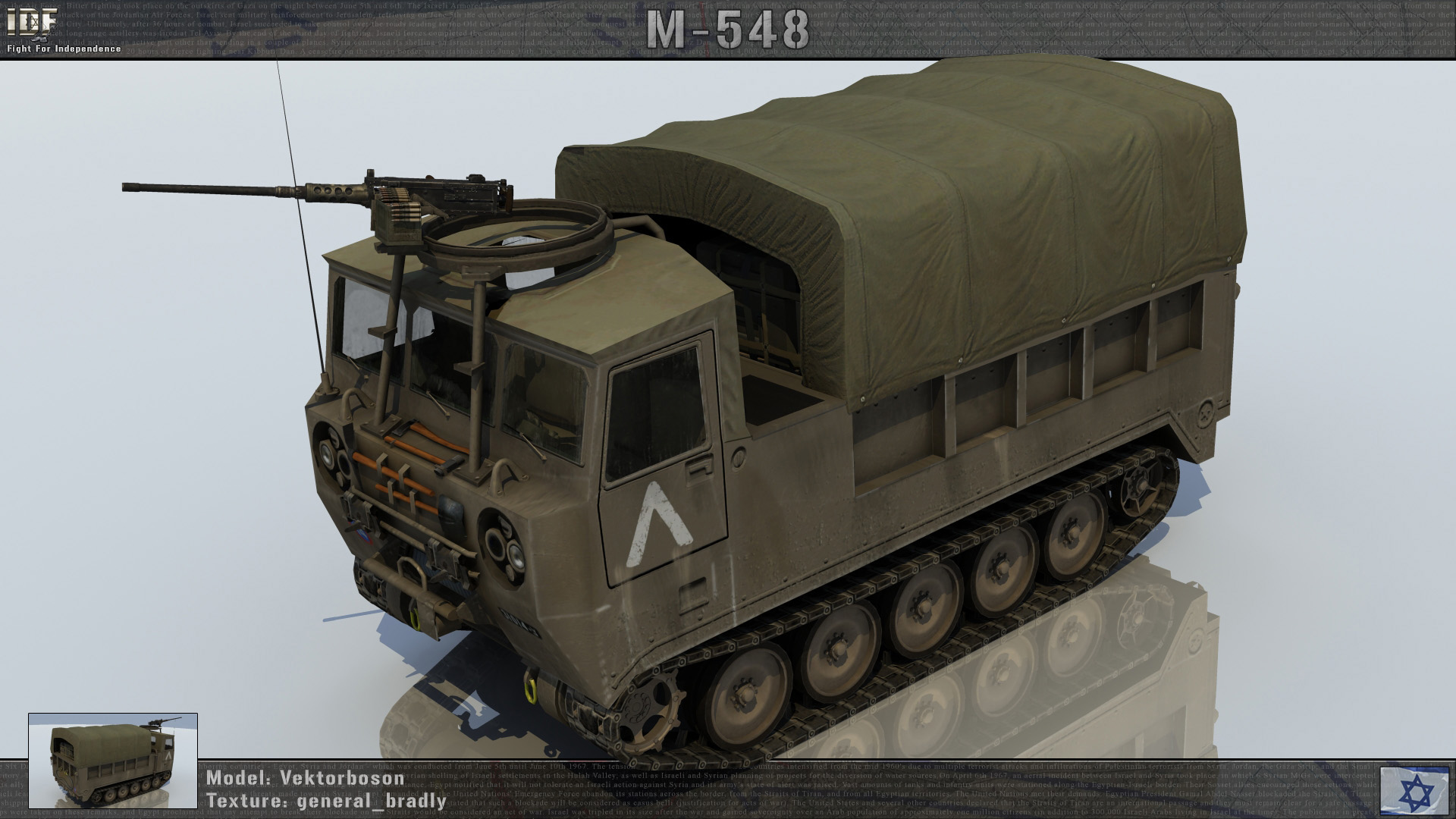 The model and texture were created by Vektorboson and General_Bradly.
Few words
Before finishing, I would like to bring my appreciation to all the IDF:FFI mod team members who work many hours and days to provide you with the best experience possible.
I will help General_Bradly in posting updates, it will allow him to invest more time in mod development, so you will have to forgive me that my updates are not as detailed as his.
And now, I want to share with you a new video of beta gameplay from the upcoming V0.2, available at 1080P 60FPS.
More updates to come soon.
- SPYKER