Luftahraan, and all other mods released by Archon Entertainment, will always be released free of charge - we will never use the Steam paid mods feature. Now, with that out of the way:
Today we have a small teaser for you. We have recently had one of our modelers, DoubleFelix (he wrote a piece on his modeling that you can find on this site a few months ago) working on the houses around the city, giving them all unique models to give the city its own style, whilst still making sure it fits within the Skyrim aesthetic.
We will release a teaser video of the parts of the city that have been completed in the the coming weeks together with another article by DoubleFelix, but for now we just have the screenshot below for you: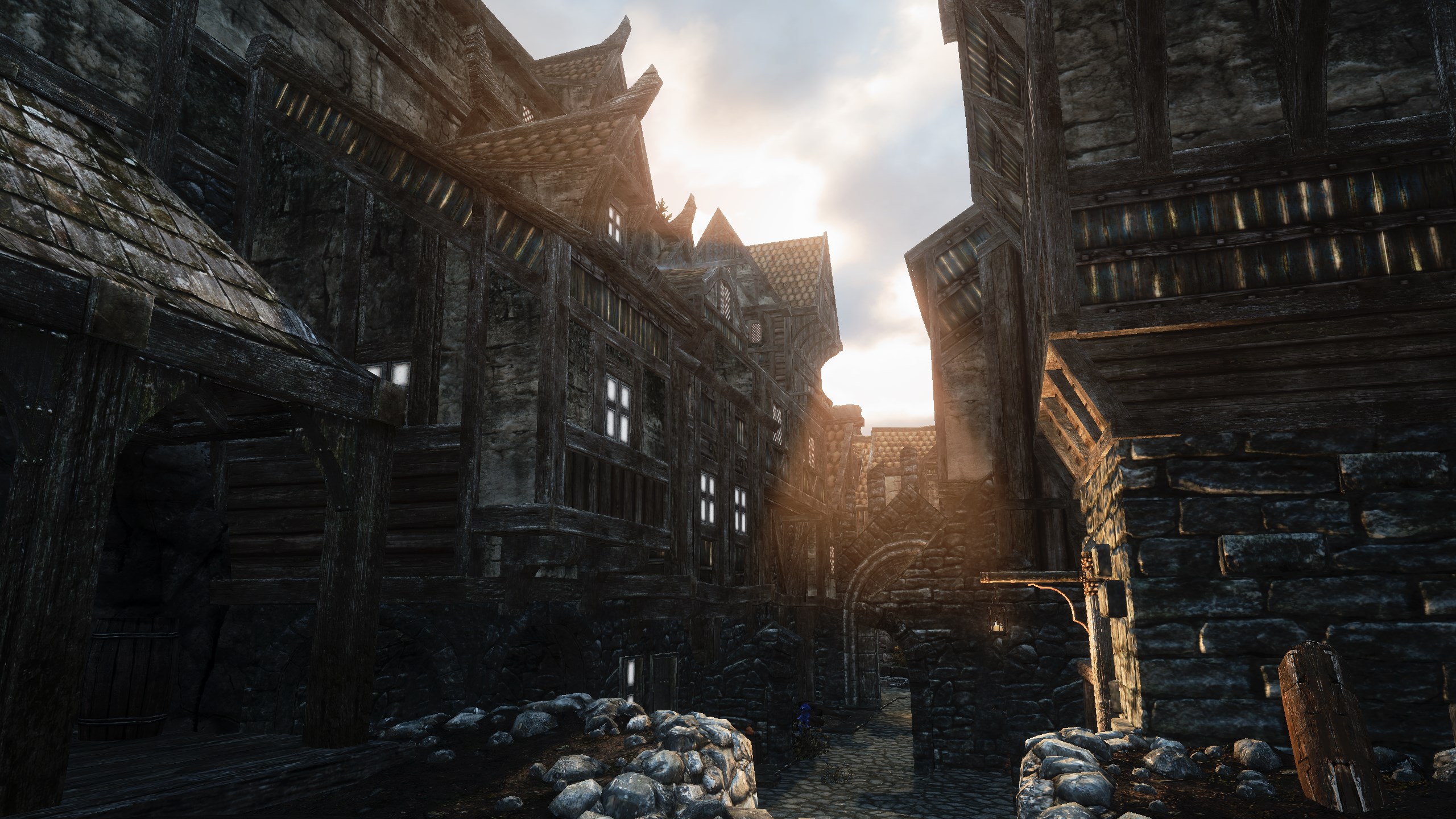 Keep an eye on this page in the coming weeks for the full article and video!