Today was a big week for us. Because of last week's lack of content, that means this update is extra special. We have a lot of features to demonstrate today, and if you like what you see, track our mod if you haven't already done so.
We have an extra special treat for you guys today: Fragmentation Shaders (also known as pixel shaders)! Through the use of Xycaleth's HDR plugin, we now have support for the future of JA's graphical enhancements, including motion blur and bloom, as well as the already present HDR that is available. For a preview image, see below. These pictures were taken by Raz0r on the JA++ server.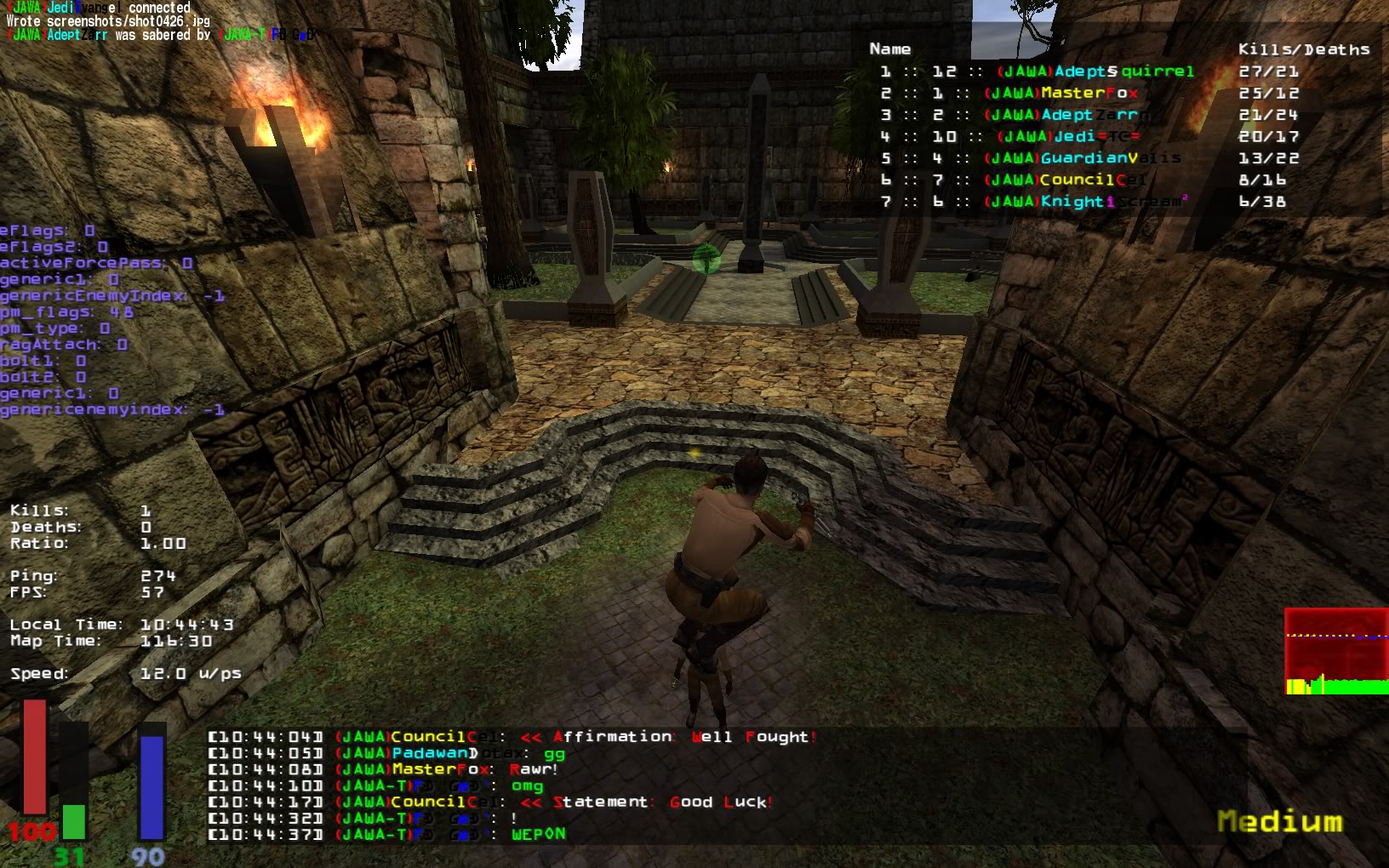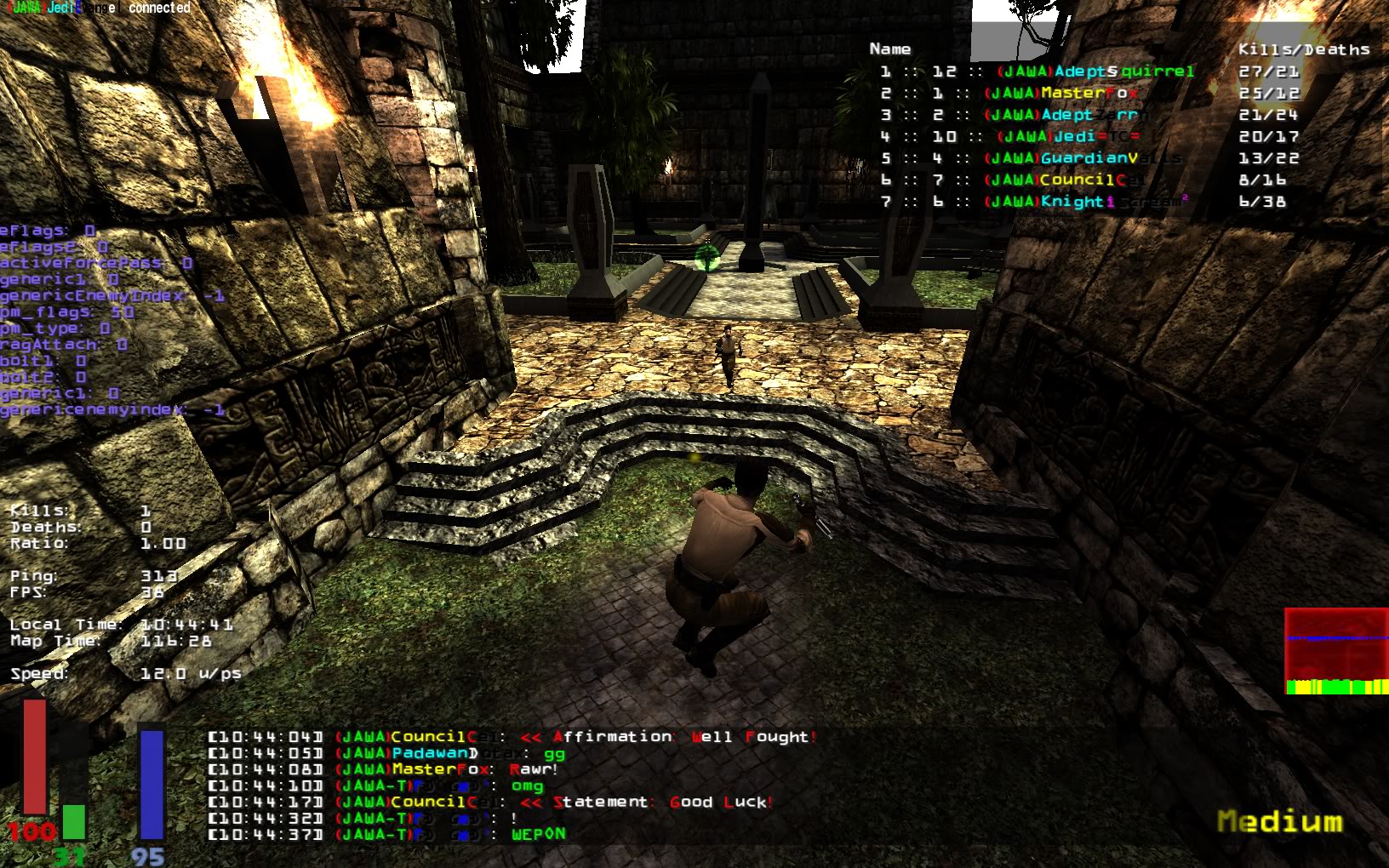 In addition to this, I managed to make more characters usable in the console. Note that this plugin works cross-mod, cross-game, cross-platform and also works in singleplayer of any iD Tech 3 game (in addition to multiplayer).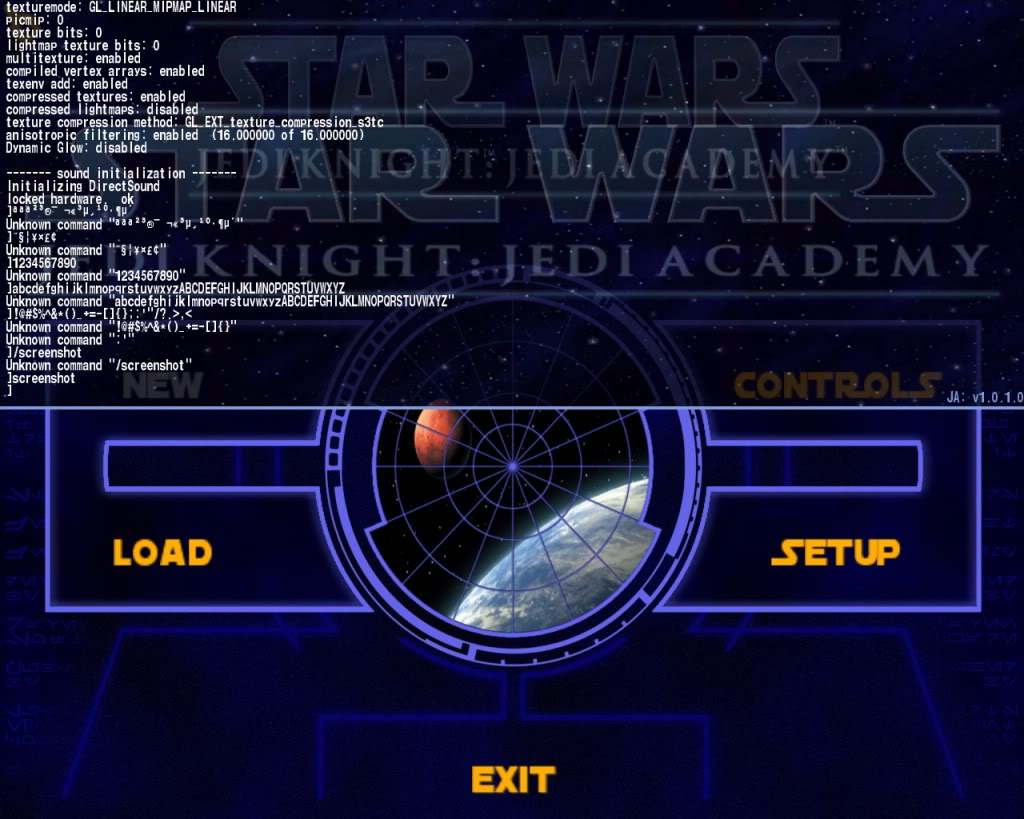 Some more news, involving skins. Suibuku has stepped up to the plate and has started work on the rest of the gun models. His improved RPG-7 sure blew me away: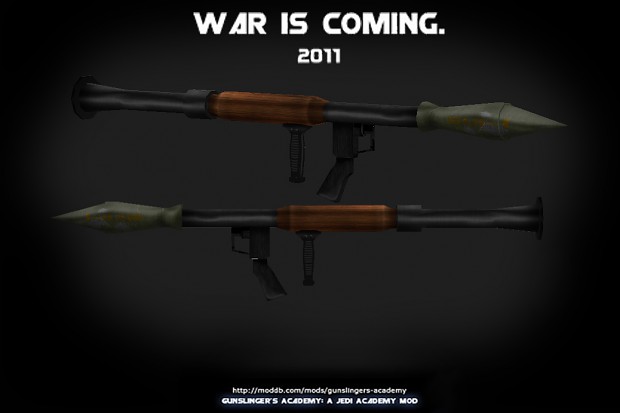 In addition to this, he's starting work in the realm of player skins.
Last, but not least, we have a new website available for you guys to see! Click here to go to it, and click here to visit our official forums. By registering to our forums, you have access to submit feature requests to our developers, and, if your ideas are good enough, they may even make an appearance in the mod!
Before I sign off with you guys, I'll add some patch notes here:
New Features
RPG-7 is skinned and ready.
HDR/Pixel Shader Support. Use "/r_ext_postprocessing 1" (without quotes) in your console to utilize it.
Fixed Console plugin built-in
Bugfixes
Fixed a bug that would cause you to be unable to use Emplaced Guns if you were out of Concussion Rifle ammunition
Warnings
nVidia video cards: The usage of HDR/Pixel Shader Support is completely in beta stages. Sometimes, it may not work and your screen is black. To prevent this, make sure your drivers are completely up to date, and for maximized support, make sure you are running Windows 7.
ATI video cards: The usage of HDR/Pixel Shader Support is totally untested on ATI cards.
Both ATI and nVidia video cads: Let me clarify something. JA does not give a rat's ass if you can play Crysis on high settings. It's simply a bug in the renderer that may cause your screen to go black.
This is eezstreet, signing off. Be wary, folks, I hear there's a lot of bad luck afoot.